Web Solution
5 Best Review Plugins For WordPress In 2020
Read The Article And Find The Best Customer Review Plugin To Increase Your Customer Interaction.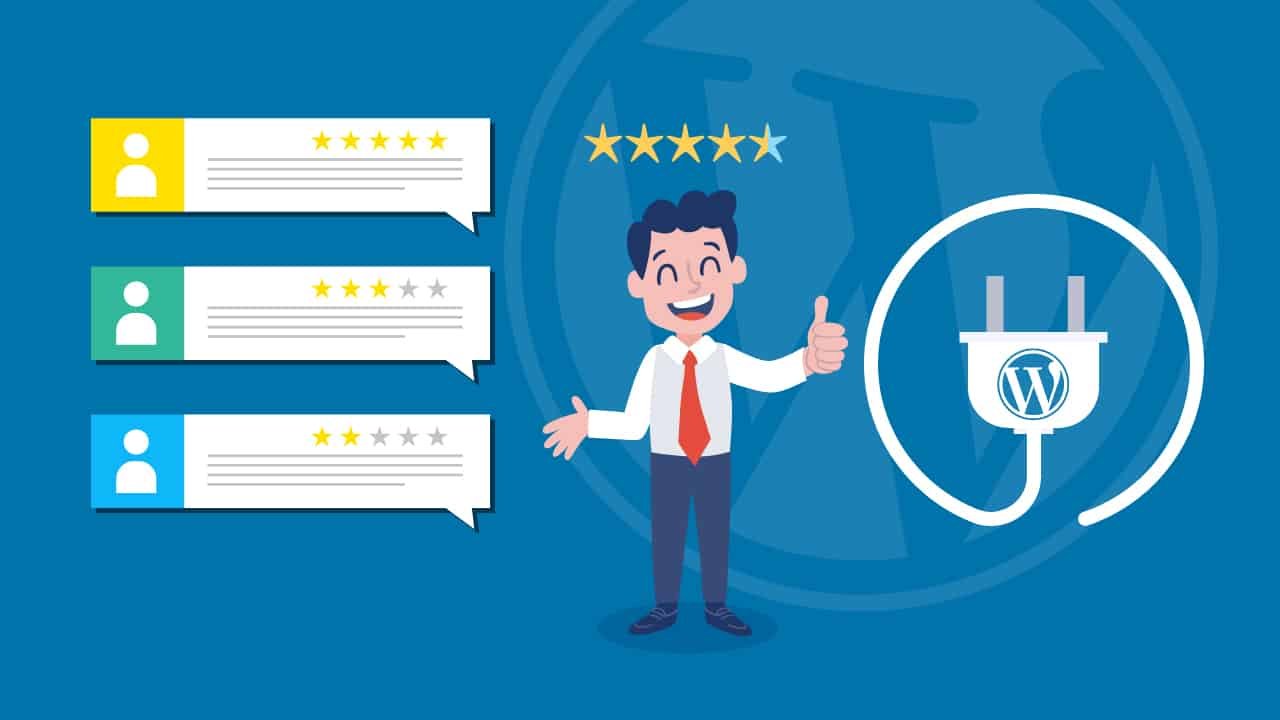 Do you want to increase your customer interaction on your products or services? If yes, then choose the Best Review Plugins for your WordPress Site.
From product to any service, reviews are playing an important part in modern life. Now, most of the people read reviews carefully before making any kind of purchase decision. Even most customers don't visit a shop or business before reading reviews about them. So, It's always a good thing to make customers review and rate your products after they purchase them.
If you are running a products related website, then you have an excellent opportunity to get reviews. You can stick your audience with your ideal blog post to get reviews. However, a plain blog post does not use a product review format supported by search engines. As a result, your article will not be highlighted in search results as a review. For this, you'll need to write your reviews with schema.org rich snippets format. If you want to know more about Schema Markup, then you can read; What Is Schema Markup To Boost Your Website SEO. So, in this article, we are going to discuss some of the user-friendly review Plugins which can help you to manage your WordPress site effectively.
Let's take a look at some of the best review Plugins for your WordPress site.
WP Review Plugin is a popular Plugin for WordPress users. It provides an easy and powerful way to review content easily, without affecting the speed of your site. It offers to create reviews, using stars, percentage or point rating, and it includes support for translation, WPMU, Google rich snippets, and unlimited colors. So, your reviews will display to your visitors in a friendly format. As well as, you can easily modify the CSS to better fit your theme style. Moreover, you can also use its pro version for creating extraordinary reviews on your WordPress blog and website.
Key features:
Fastest review plugin.
Stars, percentage and point rating system.
Supports 19 Different Schema Types(schema.org).
100% Fluid Responsive.
2 Review box templates.
Easy to modify the CSS to better fit your theme style.
Supports Shortcode.
And much more.
Click here to download the WP Review Plugin.
WP Customer Reviews Plugin
WP Customer Reviews plugin is another best WordPress customer review plugin on the internet. It allows you to set up a review page on your blog for customers to leave their feedbacks or write reviews about your product. WP Customer Reviews also provide a fast and lightweight mechanism, so it doesn't slow down your WordPress site. This plugin also allows you to enable user-submitted reviews, which you can then approve and publish to display on your website. As well as, WP Customer Reviews support Schema.org format. So your visitors will see your reviews in a user- friendly format. Moreover, you can modify the CSS to better fit your theme. Also, it has multiple anti-spam filtering systems to prevent automated spambots from submitting reviews.
Key features:
Multiple anti-spam measures.
Completely customizable.
Shortcodes for inserting reviews on any page or widget.
Includes an external stylesheet.
Reviews can be edited by admin for content and date.
Supports both Business and Product review types.
And much more.
Click here to download the Customer Reviews Plugin.
Customer Reviews for WooCommerce
If you are running an online shop set up with the help of WooCommerce, then this review plugin is the right selection for you. Whenever a customer buys any product from your site, it encourages your customer to leave a product review through emails. You can also set up an automated or manually emails for your particular customers who have purchased your products. As well as, Customer Reviews for WooCommerce offers a lot of attractive features to implement a reviewing system such as prevent SPAM by enabling reCAPTCHA, generate new discount coupons, and many more.
Key features:
Customer review reminder.
Enhance customer reviews.
Integration with Google Shopping.
Personalize emails for each customer.
Restrict emails to particular categories of products.
Restrict emails to customers with particular user roles.
A built-in testing tool to make your emails beautiful.
And much more.
Click here to download the Customer Reviews for WooCommerce.
Reviews Plus WordPress Plugin
Reviews Plus plugin is a free WordPress Plugin that allows you to manage display customer reviews on your site. It provides a simple and user-friendly design. You can show the reviews automatically on every page with the use of a shortcode. You can also integrate this plugin with WooCommerce to manage your reviews. As well as, you can take the excellent benefits of WordPress built-in functionality like reviews moderation, spam, trash with the same interface without mixing the comments and reviews. And, this plugin provides a rating summary in SERPs, which can help to increase your organic SEO traffic.
Key features:
Compatible with WordPress's other plugins.
E-commerce product catalog compatible.
Reviews summary in SERP for organic SEO.
WooCommerce compatible.
User-friendly design.
Display reviews with a shortcode.
And much more.
Click here to download the Reviews Plus WordPress Plugin.
WP Google Review Slider is another responsive plugin that helps to boost your customer confidence and increase your SEO. This plugin has multiple templates, that you can use on your Posts, Pages, and Widget areas. This plugin allows you to display Google reviews in a slider in posts or widget areas. As well as, this plugin gives you the option to choose how many Google Places reviews to display per row and have multiple rows.
Key features:
Supports custom CSS.
Create a really cool slider.
Choose to display only high rating reviews.
Display reviews using the shortcode, template function or widget.
Hide Google reviews that do not include text.
And much more.
Click here to download the WP Google Review Slider.
Finally, we can say the above mentioned WordPress Reviews Plugins are suitable for both beginner or professional. Most of the Plugins are completely free, and it will allow your visitors to write reviews effortlessly. Depending on your needs or niches, you can choose one of these review plugins to manage your review better.
Thanks for reading. If you want to read more web solutions related latest articles, then you can read;