Web Solution
Why You Need A Proper Cache For Your WordPress Site?
Know In Details About Cache And How They Works To Improve Your Website Performance.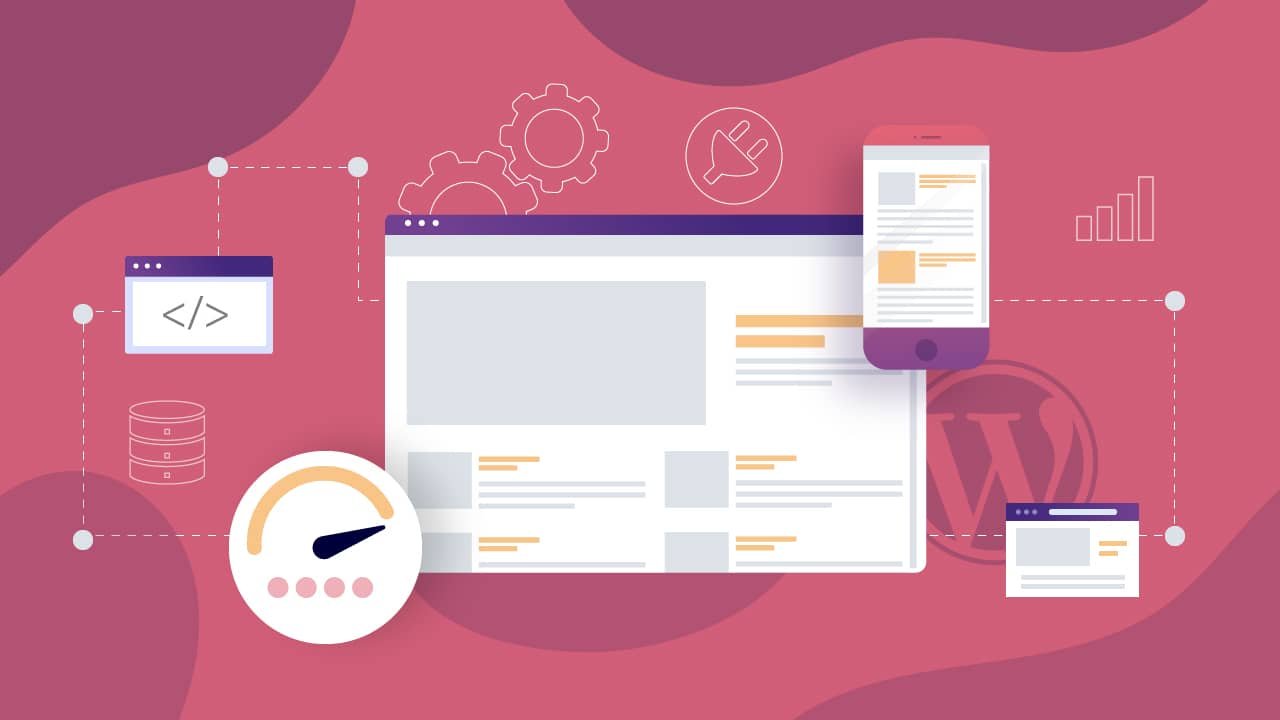 Not using a proper cache to your site would be a reason for the poor performance of your site even after using the best web hosting and doing other works.
If you want to boost your website SEO and increase your WordPress site's performance, you cannot ignore the caching.
The world is moving so fast, so the people are. For your website success, a big part is the performance of your site. Whether it is a search engine or the people, if your website load speed is low, you will never succeed. Even search engines do not give ranking the slow loading speeds. On many statistic reports, you may notice that you lose a massive number of potential audience customers for every second of delay. So, you should take all the necessary steps to increase your website speed. For this intent, you should also focus on your WordPress site's cache. It helps you to gain a high rank in search engines. In this article, we will discuss the importance of cache for your WordPress site and suggest some best and popular cache plugins. Firstly see
What is caching?
Catching is a high-tech and excellent mechanism which creates your website content into a static version and serves them. That improves the speed of your website.
There are many components in our website, Images, writings, CSS files, Java scripts, HTML, and many more. When someone searches anything on your website, your web server gets a request from the user's browser. Then the webserver lots of calculation, seek information about it from your data after that serve you the data.
On a website, as you know, there are lots of types of data available. Now each time you request the web page, the process happens, which is time-consuming, and people find it bothering. Here cache plugins come to work.
See what cache plugins do?
Like said before, a website contains lots of types of files; the cache plugins create a static version of your web page. For the first time when you visit that particular page, it takes time, but right after that, it loads very fast.  After the first visit of the page, you see the static version of that page, if you do not make any changes. If you have a cache plugin to your WordPress site, it creates the HTML page and keeps it stored on your server. When it gets the request, it shows the static version instead of the full heavy page.
There are lots of cache plugins available for WordPress. Let's start with,
W3 Total Cache:
W3 Total cache is one of the most famous cache plugins for WordPress, which has over 1 million active installs and a 4.5-star rating. It offers many features like page caching, browser caching, database caching, and many more. This cache not only does the catching but also gives features such as Lazy load, shared hosting, virtual private/dedicated servers and dedicated servers/clusters compatibility, CDN support, Google AMP, and SSL support. It would be a great proper cache solution for your website.
WP Fastest Cache:
The WP Fastest cache plugin is also a very popular WordPress cache plugin available in both free and premium options. It also has over one million active installs. It features Desktop cache, Mobile cache, HTML minifying, GZip compression, Database cleanup, cache statistics, Image optimization, CDN integration option, and many more. When you go for the premium, you get a plethora of features.
WP Rocket:
WP Rocket is also a popular proper cache solution which has features such as Page Caching
Cache Preloading, Database Optimization, Google Fonts Optimization, Lazyload, GZIP Compression, Sitemap Preloading, Browser Caching. WP Rocket has over one million installs.
If you want to improve your website SEO performance, you must have to work on the speed of your site. Also, for users better engagement, speed is very important. So, using proper cache for your site is very important.
Thanks for reading. We hope this was informative. Read more articles,