Web Solution
Cloudimage Image Optimizer Review- Pricing, Features, Benefits
Searching For An Excellent And Saving Image Compressor Solution? Checkout Cloudimage.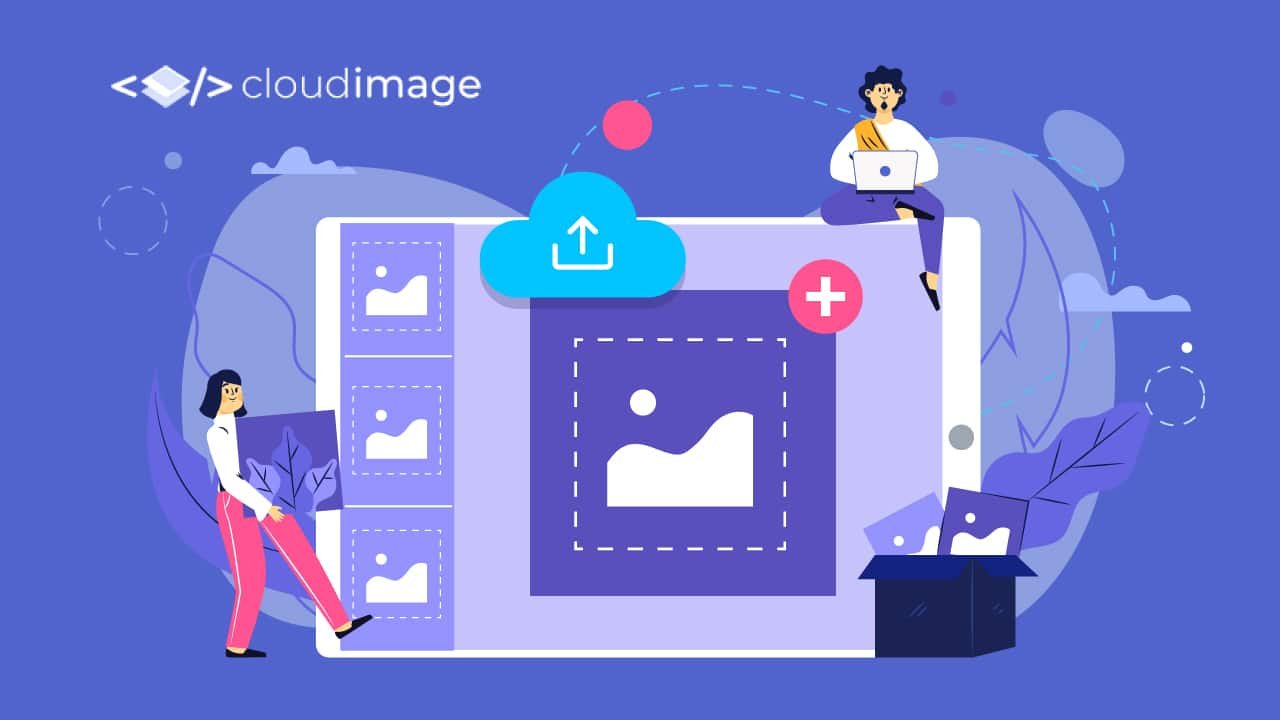 Cloudimage Image optimizer can put a stop to your searching for an affordable image resizing, compressing, and accelerating for your site or application.
Image is the undivided part of your website. It makes your website lively and users more engaging to your website. Importance of images not only limited on your blog or article, but also for your website. Although there is no denying that images are essential to look at your website more attractive, but it is also responsible for reducing your website performance and speed.  Why are we talking about this?
On a website, the main things are programming, its text contents, image, and video contents. If we Calculate a page of a website, the maximum amount will be its images. It slows your site loading.
Why you need to optimize images?
More attractive images grab user attraction easily, but they are heavy in size. If you put those massive images on your site, your website will load slower. Search engines hate slow sites. That's why it will affect your SEO effort.  Also, if users find that it is taking too much time to open your site, they will leave your website straight away. That's not good for the business. On e-commerce platforms, you need too many products to upload. If your site is slow, your online shopping business will sink. So, you need to optimize your images for your website.
You can read: Image Optimization. Tips For Better SEO Performance
So, images should be optimized; otherwise, it will slow down your website and will affect the user experience.
For image optimization, some people use different types of tools, where they resize pictures as their needs, change their formats, but it is time-consuming. On the other hand, if your site has lots of images to upload, you cannot do it manually. Here you need some specialized mechanism that can automatically optimize your images. Cloudimage image optimizer can help you in this matter. On the internet, you will find lots of similar tools, a mechanism which compresses the image and make fit for all devices, but in this article, we will discuss about this Cloudimage image optimizer.
Cloudimage is an automatic image optimizer, which resizes, compress, and serve images to visitors through their CDNs across the globe. It is an excellent mechanism, which effortlessly resizes your images.
You do not need to spend hours and hours on optimizing your images for better search engine optimization and better user experience. This mechanism does everything perfectly from optimizing your image to crop it, from lazyloading to progressive loading add. According to the visitor's device screen size, Cloudimage delivers responsive pictures so that you never lose any visitors due to slow loading speed.
Cloudimage image optimizer features:
Cloudimage image compressor offers lots of features. Below we are mentioning some highlights of them.
1. Image Resizing:
It is one of the main jobs people usually need when they deal with photos of their website. Cloudimage gives you lots of flexibility and options to resize your photo. There are so many options to choose to resize your images. Options include height, width-wise, prevent enlargement, sharper resizing. If you want to crop a picture first, then use it, you also have a couple of options; automatic, positionable, and face crop option.
2. Image filter:
Sometimes, image filters make an image way more beautiful and attractive. So, Cloudimage has given lots of image filter options to glow your image more. You have options to adjust the brightness and contrast. Besides that you can pixellate a picture, make it blur. You can convert the image in grayscale too. Also, the border rounding, and sharping any image filters are available.
3. Watermark:
Watermarking is a useful practice to stop being stolen or copy your pictures from your site. On the Cloudimage image resize tool, you get three types of watermarking features; static, dynamic, and text. You can adjust your watermark position, size, etc.
4. Image compression:
On Cloudimage image compression, you can compress the image in your required format. Cloudimage by default compress images in WebP format. But if you find something wrong with it, you can keep the original format too.
5. Image acceleration:
After resizing, cropping, and making your image perfect and fit for all devices, what you expect? It could reach your audience's superfast. Cloudimage image optimizer has a connection with CDN providers all over the world. By which they can accelerate your image to your users quickly. Firstly they download the image from your local server. Then they do the needful things to lighten the picture. Finally, they accelerate it through their CDNs situated in many places.
6. Plugins for WordPress or JavaScript:
You do not need to do coding to use Cloudimage. They automatically download and cache your images, resize them, and accelerate the images through CDN through their WordPress and Javascript plugins.
Cloudimage image optimizer pricing and plans:
Cloudimage offers four plans for users; Personal, Startup, Pro, and Rocket. You can go for premium plans for monthly and annual billings. All packages offer you unlimited transformations and unlimited image resizing, CDN invalidation, image compression, all image transformation, WordPress plugin, and many more.
Personal: The personal plan is free, where you get 25 GB image cache and only mail support. If you have a blog site or any small site, personal site, it will be enough for you. If you require more usages, you can't with this plan, you have to upgrade it.
Startup: The Startup package is suitable for small websites or mobile apps, which costs you $32 per month. You get 40 GB image cache with this plan, and for over usage, you need to pay extra amount. Here you also get email support.
Pro: This plan is suitable for online shopping platforms and gives you the 70GB image cache. It costs $ 89 per month and offers you email and phone support.
Rocket: This plan is for higher traffic sites or apps. It gives you 200GB image cache, Dedicates support. Its package costs $ 279 per month.
Verdict: Cloudimage image optimizer is Europe's leading image resize and acceleration company. The implementation of the mechanism is very easy. For e-commerce platforms where you need to upload so many high-quality images, and cannot compromise with their looks, this Cloudimage mechanism can help you a lot. You don't need to resize and compress images for your site manually.
Thanks for reading. We hope this was informative. Read more articles,