Digital Marketing
Know These Major Factors To Start Effective Email Marketing Strategy
Read The Full Article To Avoid Common Mistakes Most Marketers Do In Email Marketing
Creating effective email marketing campaigns has become very essential among the marketers today because it is one of the best marketing ways.
Before we go on mail marketing strategy take a brief look at what is email marketing and the benefits of that.
What is Email marketing?
So many people think that Email Marketing is all about to collect tons of emails and sending them alluring offers through mailing. But actually, it is not like that.
Yes through mailing you can generate lots of leads, and it is one of the great ways of marketing in this era. We are talking about this because here are some statistics reports which you need to show.
As per the statistics of 2018, approximately 124.5 billion business emails were sent and received each day. The projection is at the end of 2019, the number of the email users could be reached at 2.9 billion worldwide. According to Statista 269 billion emails were sent and received each day in 2017. As you can see the numbers are really humongous.
The benefits of email marketing in the competitive marketplace
Now, most of the online entrepreneurs use different types of digital marketing strategies for supporting their business. There are lots of ways that can effectively reach and engage their target consumers online. For example banner ad, mobile ads, social media advertising, SEO, display ads, video ads, and classified ads, etc. Each method works according to their path. However, some businessperson uses traditional digital marketing process like pay per click, display ads, and social media marketing for quick engaging. But sometimes these types of digital marketing tactics influence in your budget. Apart from these systems, email marketing campaigns can easily engage your potential clients. And it also generates more leads and sales without influence your budget. It can be measured very cost effective method in digital marketing.
2. Engage mobile customer in real time:
Digital marketing analytics research that overall half of the internet users using mobile devices for browsing and consuming their content. In this aspect, email marketing proves to be an effective strategy for helping online businesses those consumers that are using their mobile device. So, you can easily reach most of the people with your products or services through your email marketing. A well designed and responsive email can be attracting a loyal customer very efficiently. When you write your content, please make sure that your written material should be short and sweet. It also helps to improve your conversion rate in real time.
3. Increase organic traffic to your website:
Email marketing messages helps to bring back your customer on you, and it also increases your web traffic. Through email marketing, you can personalize your words with your relevant and useful content. You can provoke your customer with different type's interactive content link like "call now," "find out more." These types of messages promptly trigger your customer's response. You don't have to wait months to see the organic traffic come to your website by the search engines.
4. Build a strengthening relationship with the customers:
Email marketing can enable you to build a stronger relationship with your new or existing customers. Valuable email communication can give them a feeling that you think about their opportunities. Always try to show your appreciation for their business. You can easily communicate with your clients once a week, month or every day. By this, you will never lose your specific clients. A good relationship always has a chance to come back again. Beside of that for knowing how you can get your return customer, you can read: 3 Great Strategies For Getting Return Customers.
5. Easily track and measure your email campaign:
With the email marketing strategy, you can monitor and estimate how many people are opening, reading, and clicking your drive. You can quickly analyze whether your marketing campaign is successful or not. This result also helps to change your marketing strategy and improvement of ROI.
6. Increase your selling by the automation email:
An automating emails system helps to improve the relevancy and timeliness of your campaigns. You can quickly engage your customer with your products through your automation email system. For example, when a customer visits your site and spends a little bit time looking at different products and adding them to their shopping cart. Sometimes they leave without making a purchase. In that case, your automation mailing system reminding them and allows you to integrate an easy call to action with links that can redirect straight to the checkout and helping to complete your sales.
7. It can increase credibility and brand awareness:
Brand awareness and reliability is an essential part of a business. Through the email marketing campaign, you can easily clarify your business models including logo, tagline, color palette, and brand graphics in your broad audience. You can also acquire more credibility from your clients through accurate and relevant content. Many businesses build a monthly newsletter email system that can establish better communication and more reliability.
8. Add a personal touch with your email campaign:
Email marketing allows you to create a personalized email for your business. By the personalized campaign you can create your email list by the name and address directly. This kind of email increases the chances of responding from your customers. You can also offer the right customer at the right time through your mail. That type of content will highly interest the audience to motivate them to buy your product.
9. Reach a broader audience in a single time:
The email marketing tools can deliver your message to a general audience very quickly. You can able to capture their attention effortlessly. The email newsletter system can drag your visitors to your website by circulating recent blog posts. Currently, email has become an essential part of different social media channels. So, we can say that email is needful for anyone who is active in the web. Hence, there is no doubt the essentiality of email marketing for the internet.
10. Get the higher ROI through your email:
We already mentioned above in the point that it is very cost effective way of marketing. The 59% of B2B marketers say that email is the most effective marketing channel concerning revenue generation. 25% of consumers are getting promotional emails multiple times per week. The email marketing campaigns give you an opportunity to send your mail to the highly targeted customers. It does not matter whether your business small or big. According to a study by Campaign Monitor, for every $1 spent on email marketing $44 is made in return. Therefore, it is a good marketing strategy to get higher returns on investment.
11. Drive more conversion through the segmentation:
Segmentation of contact is one of the active processes for your mailing strategy. In this process, you can be dividing your subscriber based on the location, gender, age, and interest wise. Through the segmentation, you can avoid the same marketing content for all the audience. The segmentation of the mailing list also helps to ensure better conversion rates according to the needs of the audience.
12. There is no limitation on the amount of content:
The email marketing has no characters limit, unlike the various social media channels. It gives you an excellent opportunity to present a good length and more detailed messages when you have necessary. You should always follow your goal of business, which purpose you want to send your email. And try to get more concentrated on your audience.
13. The advantage of a versatile massaging system:
By the versatile massaging system you are not only able to send text message or image, aside from that you can include videos, links, and attachments. Suppose you have a shopping site, then, you can share a video link about your products into your email, and when your clients are clicking on that link, they could be reaching your site directly through this link.
We can say that the benefits of email marketing never seem to end. Emails are still now more powerful and useful tool than any other digital platforms. First of all, you should have to learn about your market to achieve your desired results and success.
Here are some tips to establish an effective email marketing strategy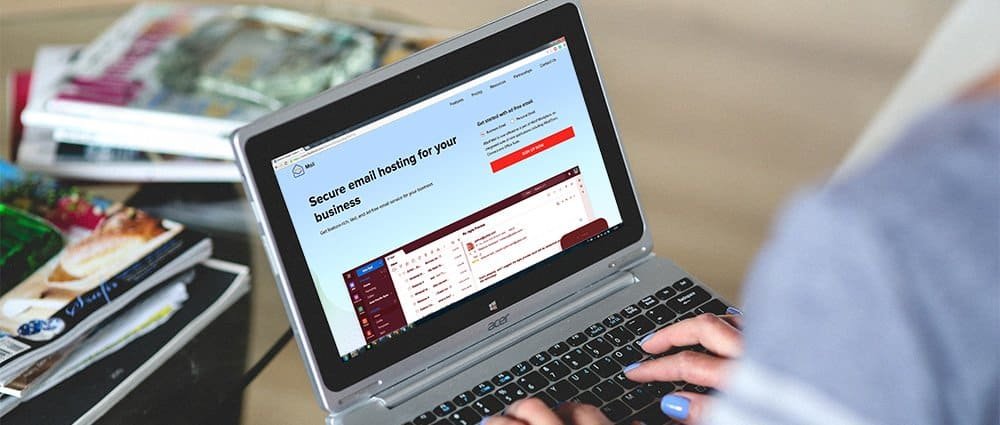 1. Choose the right email service provider for you:
Selecting the correct email service provider is the first thing. There lots of things which you need to keep on your mind while you are choosing the mail service provider. The necessity of mailing; suppose if you are running an e-commerce business every time you have to notify lots of people for purchasing of products, you have to inform people for upcoming products or sales. These types of large platforms need ultimate numbers of emails. Where on the blog platforms, or
Article sites also need mails service but not on a large scale as these platforms. Every email service provider has their specific pricing and some other features. So you have to look at which service provider would be fit for you. The automation system also plays an essential role in email marketing. Every service provider has their automation system, but they work in their different ways. You have to decide which automation system could be more beneficial for you. Finally, the pricing is an also a very vital part. The entire service provider has their own pricing and mail quantity. So you have to look for this thing too.
2. Don't go for purchasing the mailing list:
Some people think that having a big list of mail address is required for growing your business by mail marketing. They look for a big database of emails. For every business, they have specific clients. When you purchase mail data most of the time those data are not filtered. Suppose you are running an SEO related blog where you share thoughts about the Search Engine Optimization. People come to your site to read about a guide to SEO, and you sent a mail to a person who is interested in Gadgets, or Technews related information. So the person who receives your mail will get disturbed because he is not interested in SEO aught. At a side, he or she might unsubscribe to your mail ID, and your mail ID gets blocked if someone informs about spam. On the other hand, to send a mail have to spend some money then why would you spend on someone who is not interested in your topic?
3. An easy subscribing system to get more email marketing benefits:
To make your email marketing big success, you should go for the genuine subscribers. You will target only those persons who are actually interested in your service or products. When someone gets engaged, they will subscribe to your newsletter to get future updates by you. But if you do not keep your subscription process so simple, you might miss your expectations to reach your expected numbers of subscribers. Some people collect more data than they require. When you are running a blog your main conversion is to bring people to read your contents their collecting phone numbers or names are unnecessary things. Go for a simple and only needed opt-in form where people don't need to do long things. By using the single opt-in form the subscriber readily subscribes, and with the double opt-in it makes it hard for the people but it filters your targeted audiences.
4. Offering something free would be a valid email marketing strategy:
It sounds something weird to you what are you going to provide for free and why? Yes, it is a great way to get more relevant subscribers to you. Most of the time when people go on a site like the service or content of the site, subscribe for upcoming updates from the site. But, a large number of people don't do that. When a pop-up window came at them, they read the opt-in, and they close it. One thing you can do here is you can set something alluring. There you can tell if he or she subscribes, they will get something free. For example, suppose you are running a blogging platform related informative site. There you share how to start a blog, how to earn from it and lots these types of things. So here you can offer them, if they subscribe to your site they will receive blogging related tips for free. It will make the subscriber more benefited. For subscribing the mailing form, they are getting something free which will increase your email list.
5. You have to keep monitoring how your email marketing is going:
It is not enough that you have long mailing lists, chosen a right service provider and started to blast emails. After sending emails, you have to look at your conversion rate, how many people received mail, click rates, the bounce rates of your emails.
Managing the bounce rates:
Bounce emails which are did not delivered to the recipients and the bounce rate is how many emails are bounced divided by how many emails you have sent. Handling the bounce rate is very important and necessary because if you face continuous high bounce rates, your IP might be affected by that. It affects your IP reputation too. If you do not take any action on that and mails continuously keep bouncing, your mail falls into blacklisting by spam protection authorities, and your account might be banned.
Identify who is not getting interested:
You need to continue analyzing the mail performance. You need to look for the subscribers, who are getting the emails consistently from you but not opening your emails. Firstly you need to focus could better set the title of your mail which can attract people to click open? If your titles are exciting and attractive enough, then you should stop sending emails to them because they are not interested you anymore, but still, you are spending money on that. You are sending tons of people who are not opening your emails, that will not going to work in any way.
6. Beware of using Spam Words on your mail:
You need to be very conscious of your mail content. Now a day's technology and artificial intelligence are brilliant. At the moment when you send a mail to someone, it gets filtered automatically by the system. One bad thing here is maybe you did not mean to spam or illegal things, but still, your emails get to the spam folder. People generally do not look at their spam folder, and it gets deleted as per the expiry time, but you continuously keep sending emails which are going to spam then your mail ID might get banned. If it doesn't, you are still losing your investment.
7. Give consistent effort to make an effective email marketing strategy:
Consistency is the main thing on mail marketing. Lots of people show energy at; first, they frequently sent emails but as the time surpasses they become irregular. To get the maximum success, you need to maintain the regularity of your marketing strategy. Make a plan for that. It's not necessary to send mail every day. You may post it once in a week or two times a week. Sometimes doing that constancy would be tough for humans or any error would happen in a calculation. There you might take help of automation technology. The technology will automatically send emails as they are programmed for a period.
8. Set call to action on your mail:
On your mail, you can place an active call to action. Suppose an offer is going on at your site and you can tell to click the link and grab 40 % off or get notable discount these types of things.
9. Check your system that working correctly:
Before sending the emails to the email addresses you have, you need to check that your system is working accurately and adequately. There might be some technical faults so the best thing would be you test it on your own mail.
10. Pay attention to the design and title of the mail:
When you sent a mail to someone, they think they see that the title of the mail. So you have to try to make the title so excited that people click on the mail. If your title is not attractive yet people would ignore that. The second thing is the design. If your mail has an excellent design, it increases the chance to get more conversations.
Thanks for reading hope you got a better idea, how to do an effective email marketing strategy and knew about email marketing benefits. If you have any suggestion or queries, you can put your comments below.