Digital Marketing
What Is Email Marketing And Why Does It's Important?
Read The Article And Know The Benefits Of Email Marketing For A Successful Business.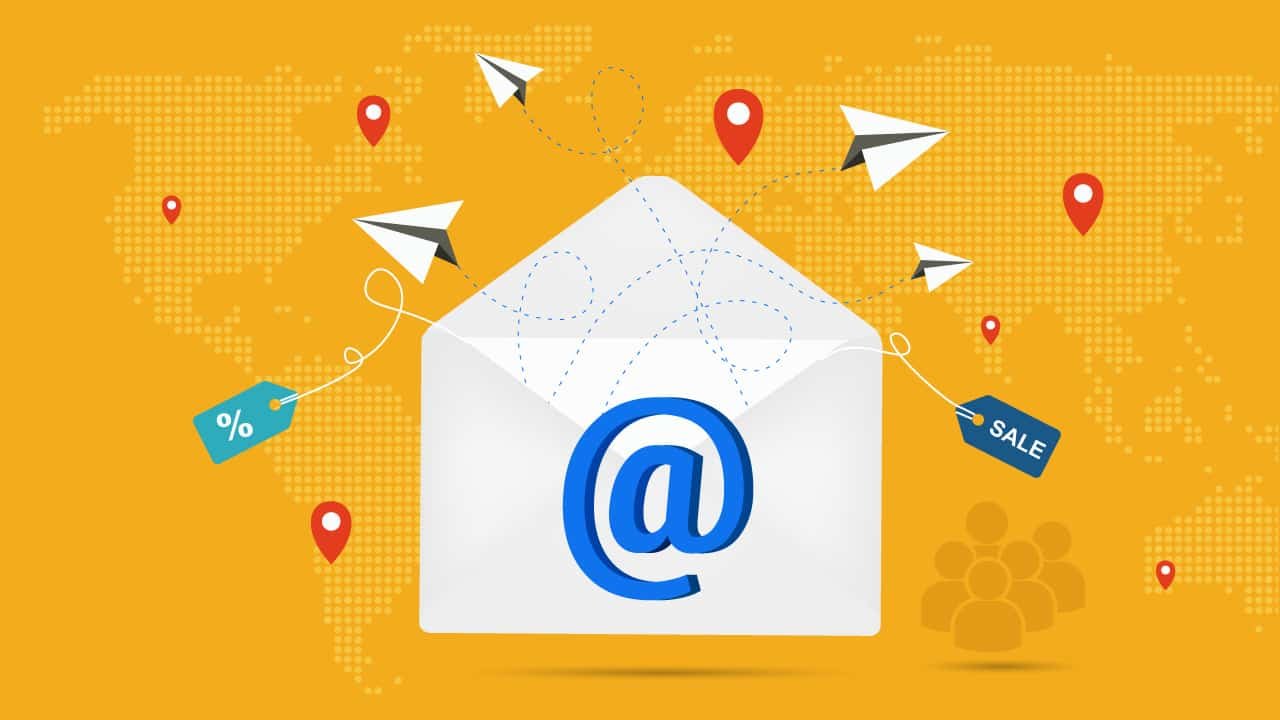 If you want to run a successful business in the current market, then you need to know What is Email Marketing and why it is crucial for your business.
At present, the Internet spreading its boundaries so rapidly over the years. As well as, we can say the competition level also increasing in every aspect of online business. Many business owners are using lots of ways of promoting their service and goods. However, email marketing is still the most effective component which can help you to connect your audience universally. As per the report of Statista, approximately 281 million business emails were sent and received each day in 2018. And it is expected to increase to over 347 billion daily emails in 2022. So, you have understood the requirements and needs of email marketing by these statistics. Let's see what is email marketing and why does its essential for your business.
What is Email Marketing?
Email marketing stands for electronic mail, which is used for commercial purposes to promote or broadcast marketing information to any potential or current customer. It's also called one of the essential parts of digital marketing. Email marketing gives you more opportunities for your business to drive a better return on investment. It's an efficient and cost-effective method for new or old customer acquisition. A well as, we can say it can help your company to build brand awareness and increasing your product sales. The role of mail marketing is continuously growing stronger despite the increase in social networks and other campaigns.
The benefits of Email Marketing
Today's marketers need to do more for their customers. They need to connect with their audience in a highly personalized way while staying on budget. Also, you can implement it into any marketing plan without any extra costs. Now I am discussing why this is one of the most effective marketing tools in your digital marketing process.
1. You can easily reach on your targeted audience:
With the help of a mail marketing campaign, you can reach anyone in the world very quickly. This will increase your ability to create contact lists based on your customer lead. As well as, you can solve your targeted marketing in the form of your demographics location. The customized and targeting emails always achieve your marketing needs because this content specifically suited for your customer. Moreover, this segment also gives you a higher conversion rate.
2. It can Increase your brand and visibility:
With each email you send, you can better inform your customers about your business and your brand. In each case, strategic planning, smart design, and targeted content will consistently enhance your business and its value. By doing this, you will be able to understand your audience better. So, when a customer needs a product or service, you have a better chance of leveraging your business leadership.
3. You can easily measure your successful Email campaign:
Any marketers need to analyze their marketing strategy. There are many email marketing software available in the virtual world, which gives you valuable reports, including delivery rates, open rates, and subscriber retention rates. So, when you use any email marketing tools, you can monitor how many people are opened your mail, which links they were clicked, and how many people unsubscribed from your list. As well as, through this report, you can easily make an effective marketing strategy for your business.
4. Email Marketing is Cost-effective:
Every business owner has their budget. While you are going with other kinds of online promotion or traditional marketing like TV, Radio, you have required a lot of investment. But email promotion is the cheapest of them all. It helps business owners communicate with a large number of clients effectively without harming their budget.
5. It provides you higher Return On Investment (ROI):
We already mentioned above to the point that it is a very cost-effective way of marketing. 62% of B2B marketers say that mail is the most effective marketing channel for concerning revenue generation. The email marketing campaigns give you an opportunity to send your mail to highly targeted customers. It does not matter whether your business small or big. According to Campaign Monitor, every $1 spent on email marketing typically generates about $38 in ROI.

Now, you understand the importance of email marketing for your business. But, before you going to start your successful marketing campaign, at first make a plan for implementation. To help you out, we're providing some email marketing software information that can certainly help you.