SEO Tips
How Can You Improve Your Website SEO By Social Media Backlinks
Know The Usefulness Of Social Media Backlinks To Boost SEO Of Your Site.
Most often we think we need to create backlinks to similar niche popular sites, but we should know that you can improve SEO by social media backlinks.
Now vast numbers of websites are live on the web. The competition among the sites is very high. Everyone tries to come on top of the search engine. To get the high rank the most authentic way is doing the search engine optimization of your site.  You must have a clear idea of what is SEO, and there are so many things you need to do if for SEO. One of the pivotal parts of SEO is creating the backlinks if you are unknown to backlinks we are giving a brief description of backlinks below.
Backlinks, also called hyperlinks, incoming links, and inbound links are merely URLs. If your website has a link ( s ) to another website, then you have backlink ( s ) to that website. With the backlinks, people come to your site by clicking those links created to other websites.
The backlinks play a significant role in SEO. It can do lots of things like-
Improves your ranking in search engines.
Your site gets index very quickly to the search engine.
You get tons of referral visitors to your site.
Backlinks improve your brand visibility.
There are lots of points on generating backlinks, how backlinks work. If you want more descriptive writing about the backlinks and their importance you can read- What Are Backlinks In SEO And Why It Is Important For A Blogger.
Now let's come back to the point-
Backlinks in Social sites or how to improve SEO by social media backlinks
As we told before backlinks are the links created on various websites. Most of the time people choose only their niche related sites to develop backlinks, and sometimes they ignore social media. But there is a massive impact on social media backlinks to boost SEO.
* Increase your site traffic:
Suppose you have a blog site. There you regularly create contents and publish them. Now if you create a page or anything on social media, and you share every post on your social profiles, you get a visitor from there. On every share, your website backlinks are generating on social media.
As you know if your site gets popular day by day if you regularly keep updating. The same thing happens with the socials. If your social presence gets strong, then you will get so many visitors from there. Your site will get so many traffics from social. The search engine always gives priority to that site which has lots of traffic on them. So creating social media backlinks really increase the numbers of visitors and that is a significant benefit in SEO.
* Improve domain authority:
Domain authority is the power of your website name. If your DA ( domain authority ) is high, it has a huge plus point on search engine optimization. Many search engines give a big priority of DA to improve the ranking.
When you create backlinks on social media, your contents get a share on social platforms. Their lots of people do like, write a comment, do share them. That improves your DA and search engine bring your site on top of the search results page.
* Builds awareness of your brand: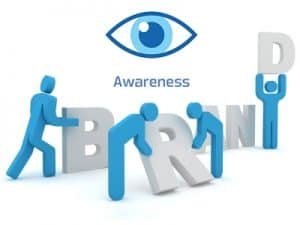 One of the primary key factor to improve SEO and ranking on SERP (search engine result page ) is direct traffic to your site. That means if visitors visit your site directly then it is a benefit in SEO. But to make that happen, you have to aware people about your brand or website or what you do online. Usually, if you are a new brand, people don't search for your brand if they did not hear enough about you.  One of the best ways to create your brand awareness is building social media backlinks. As we told before social media now has billions of users. Now so many brands generate Social media backlinks to boost the SEO of their website. To get results quickly, you can create a strong social media marketing strategy improve SEO by social media backlinks.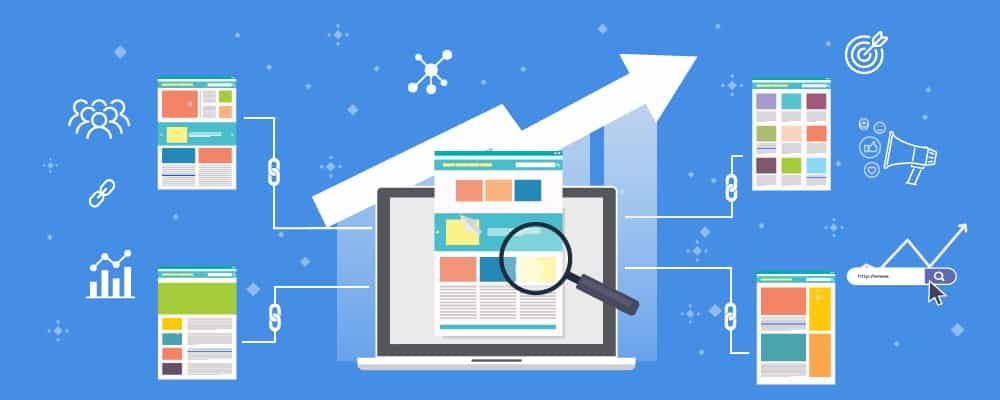 The social media backlinks are the most important part of any website. It can drive lots of organic traffic on your site. You could be surprised to hear that your social likes, share, and comments on your website play a significant role to improve your Google rankings. Many people are clicking links and finding a new site and their news feed. So, if you're ignoring your social media links, you are ignoring a large number of potential audiences. There are several social channels available in our online platform like Facebook, Twitter, LinkedIn, Youtube, Google+, Pinterest and lots of more. Now we are going to talk about how you can track social media backlinks.
The social media tracking procedure
You can easily track your social media backlinks through UTM parameters and Google Analytics. Google Analytics or UTM parameter allows you to see whether a visitor came from a particular place like the Facebook post, article, ad campaign and more. For better know how Google Analytics work you can read Know About Google Analytics And How Does It Work. The Google Analytics also tell you how much time your visitors spent, bounce rate, new sessions, and other details. To get this information you need to check your Google Analytics dashboard then simply go to Acquisition> Campaign> All Campaign. However, it is important to note that you cannot use the UTM parameters on all social sites. Some of the social media end up with a long link for avoiding this you can use shorten parameters like Bit.ly. That could be a good strategy for social media link building.
Facebook link building process:
Facebook is the most popular social network in the world. Through creating backlinks on Facebook, you can boost your local business because almost every person around you and your business use this most popular Social Media platform. Now let's check out the link building procedure of Facebook.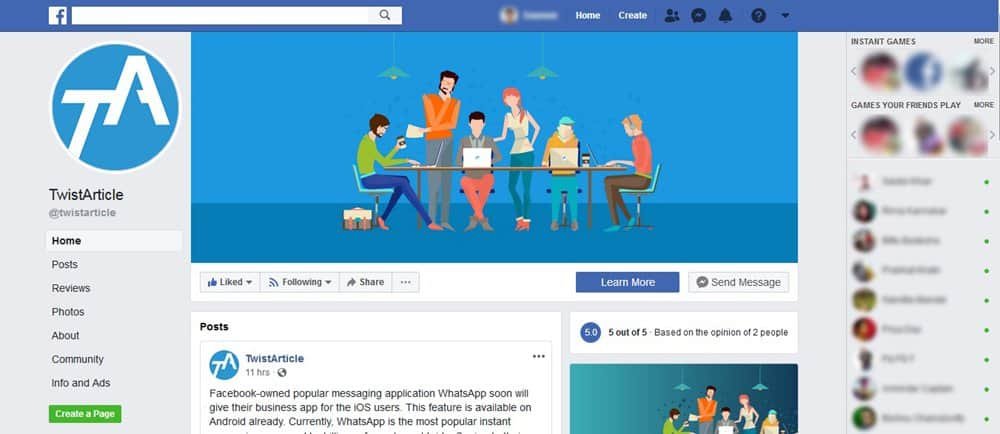 1.
Your personal profile's about tab

:

When you create your Facebook profile to ensure that your visitors can able to connect with your site very quickly. Remember that all your information may be displayed in public. If you make it's private, only your friends will be able to see it based on your settings. You can also connect your company Facebook page on your personal Facebook page. This process can engage more people once at a time.
2.
Personal profile and page post

:

Here you can able to link your post with your website. Whenever you post something publicly on your timeline, the post will be seen by everyone. And when your audience clicks on that link, they will redirect to your website.
3.
Your page's about tab

:

You Facebook pages about tab give you lots of opportunities to link back to the best content on your site. The website link should be displayed on your page.
4.
Profile and cover photo description

:

Most of the people ignore this high impactful place. This is a good idea to create a link with your cover photo. Those who click on the picture can directly browse your website.
5.
Your group description

:

Include your domain with the first 96 characters so that anyone can visit your Facebook group and can access your website. You can able to create pin posts on the top; this system increases your organic traffic.
Twitter link building process:
Twitter also gives you an opportunity to make a good link building on the virtual world. Let's explore this social media.
1.
Twitter website field

:

To show a clickable link on your profile, make sure your site is set up with your profile page.
2.
Your Twitter bio

:

You have to create a bio within 160 characters on your profile. You should need to insert a link on your bio that can allow being visible on the search result.
3.
Your photo and video tweets

:

Always make sure to include a link with your website whenever you share your photos or videos. If your pictures and videos are retweeted, the link will be accessible to a larger group of audience.
LinkedIn link building process:
LinkedIn is an excellent way to connect with professional industry.

1.
Profile's contact info

:

Here you can add up 3 links on your profile contact information. The links are visible on the top of the profile. This links would be benefits for the non-logged in users. You can use the UTM parameters to track these links.
2.
Your projects and publications

:

In this option, you can quickly show off and publish the project which you have worked. You can add a link with your own website for this help your followers can get you directly without having to click another button.
3.
Company's pages info

:

This place allows you to use to create basic information under the website. You can also get lead generation people by building your company's information on your home page.
4.
Your group's website

:

With the help of a group setting you can add a site with your own LinkedIn group. Anyone who is not involved in this group can also join this group.
5.
Group announcements

:

LinkedIn group owners or managers can deliver announcement through the use of large group emails.
YouTube link building process:
YouTube is a more powerful tool for consumer and businesses. It can boost your rankings with the quality content. So, don't avoid linking up with your YouTube channel.
1.
YouTube about page

:

You will get a remarkable place on your about page on YouTube, where people likely to click to go back on your blog page. When someone lands on your YouTube channel, your link will be displayed below the header image. Set up your subscribe button in such a way that your audience can easily to click.
2.
Video description

:

The description of your video should be in the beginning so that everyone has the tendency to click again later.

On this regards we would like to say if you want to expand your business by improving SEO strategies, you can read- 5 Actionable SEO Strategies To Help You Expand Your Business.
Pinterest link building process:
Usually, Pinterest only provides a single link which can be useful for everyone. Verification is necessary for all to access the links on Pinterest.
Rich pins

:

With the help of this, you can share your photos and images similar to Facebook. You can easily attach a link with posted content.

Also, you will see many other social media networks such as Tumblr, Instagram, Medium, Instapaper, and Quora, etc. This can provide you with more quality backlinks.
Conclusion:
As you can see, there are many ways to perform link building using social media. Social media and SEO are two yolks in one stalk. You can improve your SEO by social media backlinks. With the help of social media link building you can get more traffic to your site, your brand gets more exposure to people.
Thanks for reading. You want to read some more interesting article on SEO you can read- Do Google Analytics effects On SEO Of Your Website? and Does Google AdWords Help in SEO?
If you have any suggestion or queries regarding this topic, you can use our below comment box.