WordPress
Know About WooCommerce Before You Start Your Ecommerce Website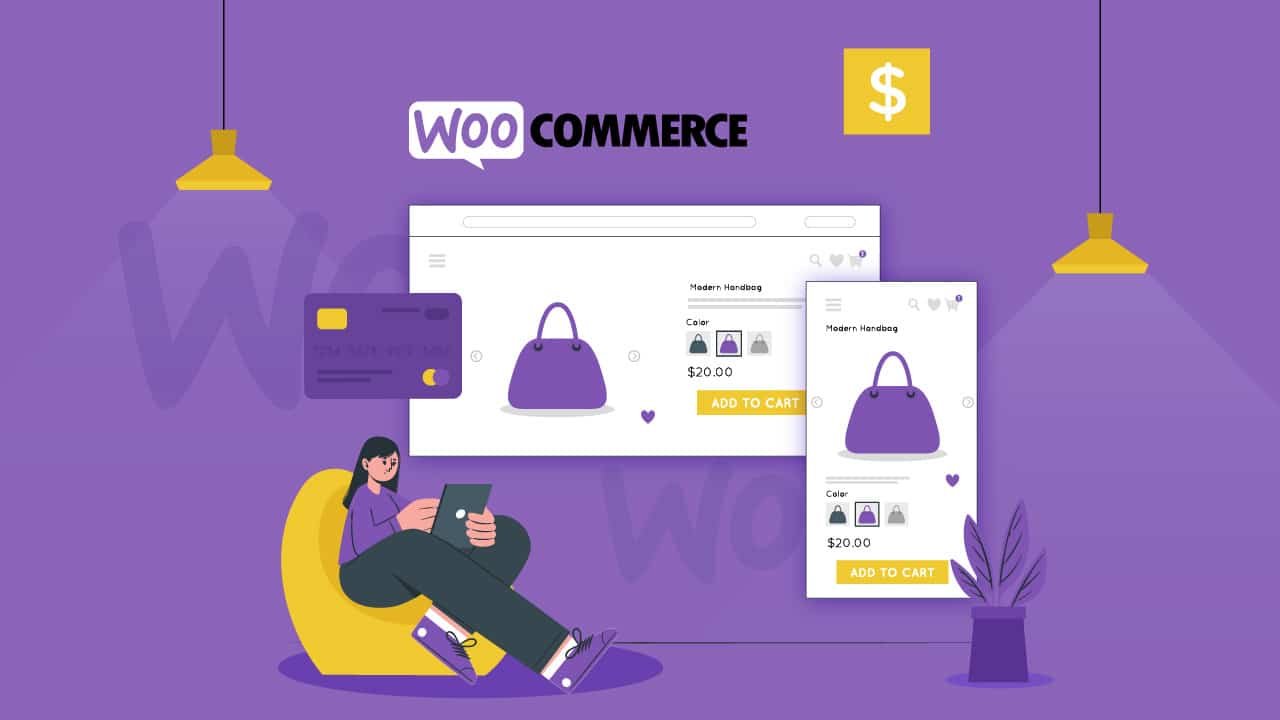 Are looking to kick start your eCommerce platform? Knowing WooCommerce would be beneficial to choose the right CMS for you.
Ecommerce is one of the flourishing business models that have no boundaries in regions and earning opportunities. When we talk about eCommerce, the first name that appears to our mind is Amazon, Alibaba, or eBay. But eCommerce does not have to be so humongous all the time. Selling anything through the internet and online technology is included in the eCommerce business. Whether you want to make your website for business purposes or sharing any information with a CMS, makes it a lot easier to organize your website content.
Looking towards the popularity of online selling, now there are many platforms you can choose to create your website such as Shopify, BigCommerce,  Magento. In this article, we are going to talk about WooCommerce.
What is WooCommerce?
WooCommerce is one of the most popular plugins for creating an online store. You probably heard of WordPress, the most popular content management system that powers almost 40% of total websites on the internet. WooCommerce is offered has developed by WordPress theme developers. Just like WordPress, WooCommerce is also free to use. Apart from WordPress WooCommerce offers eCommerce-specific features and functionalities that help you to start your online store, sell products, and scale up your business.
All WordPress websites can install the WooCommerce plug-in for free.
WooCommerce first came to light in 2011. Till then it has become immensely popular amongst people soon it becomes the most popular eCommerce plug-in. Into WordPress plugin library, it has over 5 million installs. 
Let's talk about some key features that make WooCommerce the most popular eCommerce plugin.
It's free to use:
If you look at WordPress, it is the most popular CMS to make your website in the world. One of the main reasons it's now powering over 40 percent of websites all over the world, is it's free to use. The same thing with WooCommerce. It literally free to install on your website. No CREDIT Card, no payment is required. But, with all other plugins and other tools, there are some hidden charges that only apply if you opt to add functionalities. That's ok because they ain't charging to place your eCommerce website.
Super easy to install:
Installing the Wooccomerce plugin on your WordPress site is super easy. There is no difference between installing any other plugin and WooCommerce to your website. The setup wizard makes it so simple and easy and installs the plugin. No coding knowledge is required at all.
Easily scalable:
WooCommerce is an open-source plugin like WordPress. There are many dedicated developers who are working on WooCommerce to make it secure and easy to use. It's fully customizable and people can make anything they are willing to do with it. Besides the free one, there is the premium plugin is also available that allow you do way more thing add functionalities to expand your business.
High secure system:
As mentioned earlier, an army of talented and dedicated developers sees all behind the scenes. WooCommerce offers top-level security to the users. They work with security platforms such as Sucuri so that you get a seamless user experience with it.
Feature-packed shopping kart:
Many buyers often take their step back from the shopping cart. WooCommerce offers so many features on the shopping kart that decrease the abandoned shopping cart. You get multiple payments options by which your buyers would pay you. Many times, you are accepting a payment method that the buyer is unable to pay. So, WooCommerce offers lots of payment options. You can take the money via Checks, bank transfers, PayPal, Credit cards, and many more. 
Besides, including and excluding the taxes is a significant concern for the businesses. When you are selling your product to multiple countries, that makes it way harder to comply with all the country's taxes. WooCommerce allows you to turn the geo-location on and manage the taxes automatically. Besides, WoCommerce allows you to choose currencies from a wide range of currencies. You get a fully customizable checkout process for your website. 
Multiple Product showcase options:
You have complete control over your products, and it's up to you how many products you want to showcase. You can upload any type of product you want to sell, whether physical or digital. It gives a clear insight into the stock of the products, how many have sold out, and more to manage your website's products of your website.
Multiple shipping options:
WooCommerce offers easy and multiple shipping options. When a customer is willing to buy, having multiple shipping options is important. WooCommerce offers local delivery, international shipping, local pickup, flat rate, and more. You can set your product price automatically and offer a potential buyer the lowest price according to the address. You can hide the shipping rate until the buyer enters the address. Besides that, you can add a shipping calculator to your shopping cart too.
From SEO to, mobile-friendliness, and other easiness, WooCommerce is the best choice for eCommerce websites.
Thanks for reading. Explore more articles,