Website Monetization
Google Publishers Must Need To Know AdSense Dangerous Content Policy
Read Full Article To know About Adsense Dangerous Or Derogatory Content Policy.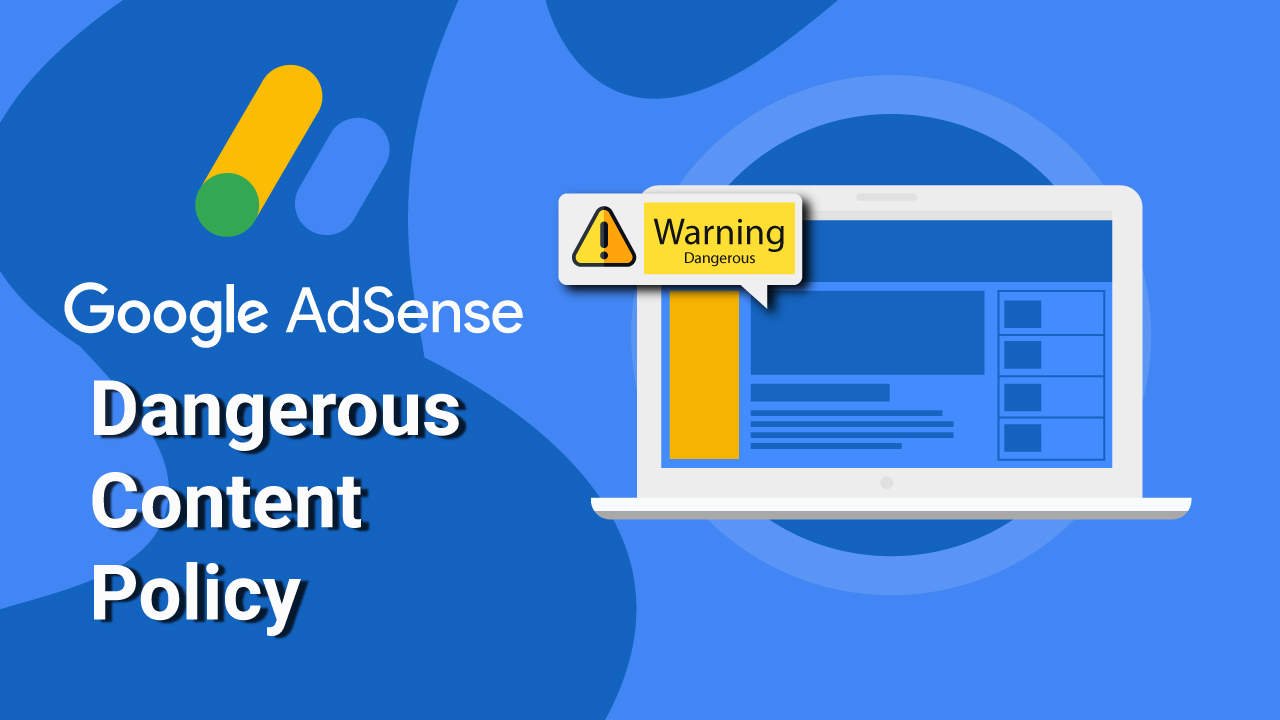 Google has a long list of its strict policies for the content and AdSense dangerous and derogatory content policy is one of them.
AdSense is the best website or blog monetization platform no doubt. So many people now connected with Google. They have the different type of websites. Someone has blog site someone has an entertaining site, e-commerce site and lots of other category sites. Mainly business websites don't put Google Advertisement on their site. The reason we have mentioned in the below article-
You can read that to know more about that. Google has the policy; they do not show their ads on webpage or sites which have no content or less content on them. The Internet is a vast ocean of contents. Every time millions of people create contents or write them. Many people develop their website or blog to monetize their website with AdSense. AdSense shares a significant amount of revenue with the site owners. As content is the main factor, people often choose article or blog website to earn from Google because they know AdSense is the best program for blog owners. But one thing you need to know that only having content is not enough. The contents or writings of your blog or site matters a lot. Google always try to keep the internet very user-friendly so that users, advertisers and website owners can be on a sustainable and genuine environment. Everyone can get a great internet experience. That's why focusing on the contents Google have their Dangerous or Derogatory content policy.
Below we are giving an idea of this dangerous or derogatory content policy
Google always had policies in place prohibiting monetization of content that advocates against individuals, groups, or organizations; it's crucial that their policies continue to evolve as their industry and society as a whole change.
The contents which are threatening self-harm, calling for the attack of another person.
The contents are singling out someone for abuse or harassment.
The content that promotes glorifies or condones violence against others based on their race, ethnicity, religion, disability, age, nationality, gender, or any other characteristic that is associated with systemic discrimination or marginalization.
Promoting hate groups, content made by or in support of terrorist groups, or content that promotes or celebrates terrorist acts related content.
Google Adsense does not permit the monetization of Google ads on content that comes under the dangerous and derogatory content policy. If you write these type of content on your site after monetization goes on, your account might get affected.
This policy does not include documentary, educational, scientific content related to groups or individuals with hate speech protections so long as the material is not disparaging those groups.
This dangerous or derogatory content policy is vital for Google because they are always working hard to create an advertising network where users can feel protected, and advertisers can trust that their brands will not be associated with content that is hateful, threatening, or disparaging. If the advertisement shows this type of writing, then the image of the advertiser falls, and they do not have the chance to earn money from their ads.
Google is the largest internet company of todays. If ads show on those contents, it affects the Google image and reduces the trust of advertisers from Google. By valuing each party where users, advertisers, and equally, they help in the sustainability of their industry.
Thanks for reading. We hope this article helps you to understand Google AdSense dangerous or derogatory content policy better. To understand better about Google Adsense and their ad policy you can read What is Google AdSense? and Google AdSense Mobile Ad Placement Policy Importance.