Google AdSense mobile ad placement policy is very important to understand because the number of Smartphone users is big. The number is also getting high.
In this article, we are going to talk about Google AdSense mobile ad placement policy. Before we go on that, we need to get clear on what is Google's ad placement policy. The policies are guidelines about where should we implement ads, what should be sizes of the advertisements according to space, how much ads we should implement on a page and lots of other things.
Google AdSense Mobile Ad Placement Policy Guidance: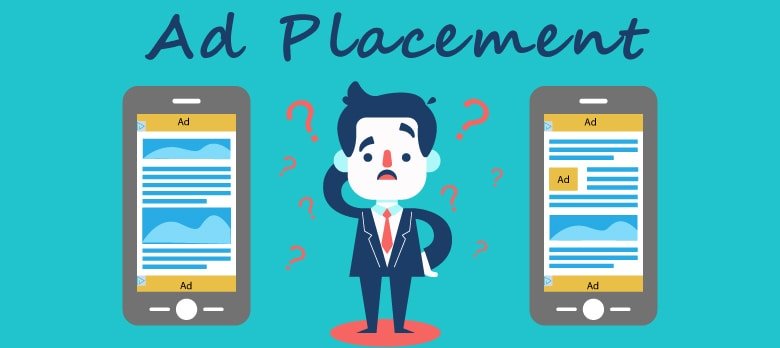 We should always maintain the content and ad ratio. Visitors come to your website to read or see your website content. If you integrate too many ads on your web page, the visitor might feel inconvenient and click on ads by mistake. These kinds of things affect the advertisers who run their ads to Google. They don't get their wished results. That affects Google's images too. The visitors who visit your website through a desktop or computer has different space and who are visiting by Smartphone has smaller space.
Mobile Ad Placement:
We should especially follow the ad quantity. So for mobile phone visitors, Google has special ad placement policy.  For especially the mobile phones you cannot implement a big size of the ad such as 300×250 into the first viewpoint of your web page. It is the crucial part where any highlighted things took place to display. The visitor comes for the valuable content and the content highlights near the top fold. So that could affect the visitor's readability. For that action, AdSense can detect their policy violations and take action on that. So if you do so and AdSense informs you about, the best thing you can do is decrease the ad size and mark that issue as resolved into your account.
This is a vital thing about mobile ad placement policy you should always follow. Otherwise, your AdSense account might get affected.
Thank you for reading this. If you find this is helpful or if you have any suggestions, please comment below