SEO Tips
Eliminate Grammar Mistakes And Lead Excellent Writing With Grammarly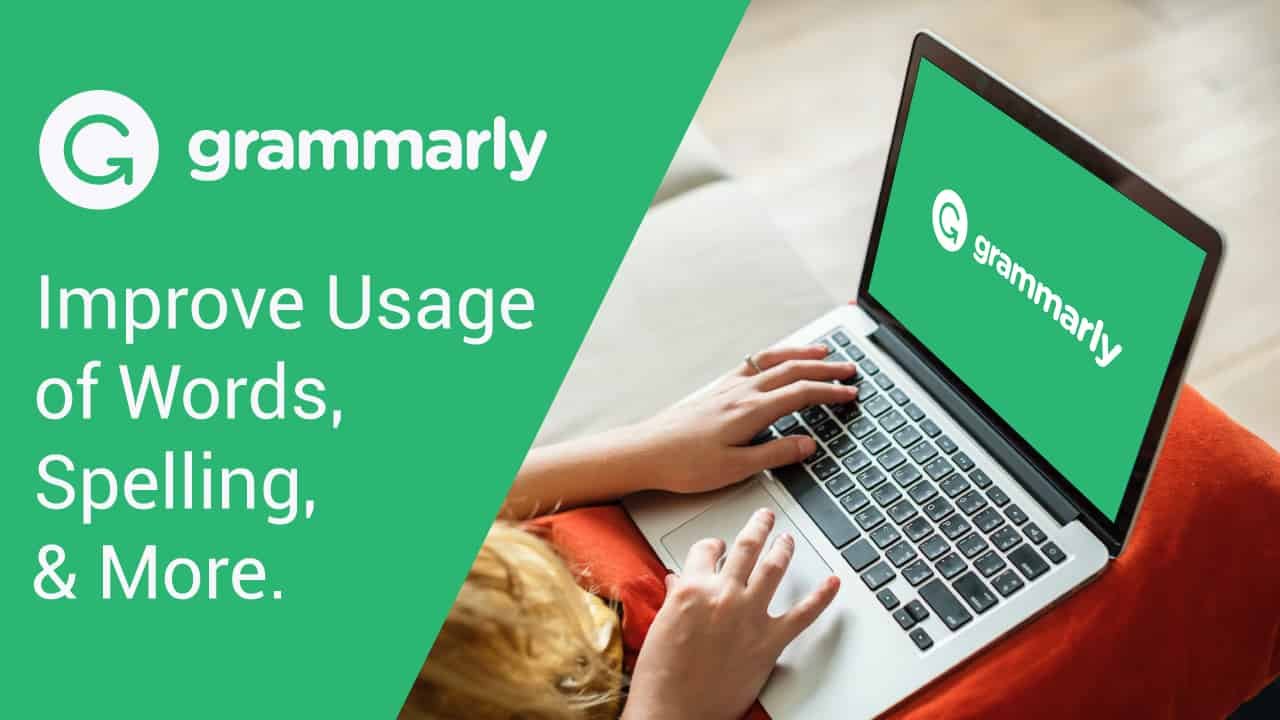 Grammarly is a most popular Al powered grammar checker tool. It has a free grammar check as well as a premium. It makes easier to write mistake-free content.
Approximately 375 million people speak English worldwide, and about 50 English speaking countries are present. Every one of us often needs to write something in English. You might be an office worker who needs to write a mail to the boss, a content writer, a blogger who needs to write on your blog where English is most needed. But, only writing is not enough. Besides good writing skills, your writing should be grammatically correct too. Otherwise, you might get embarrassed about your grammatical mistakes.
Why we need a Grammar checking Software?

Especially those who write online or have a blog website they should be focus on their writing. They should publish the contents which are grammatically correct otherwise the quality of your content will decrease to your viewers.
Sometimes we have lots of pressure of writing or need to check lots of contents are they grammatically correct or not. To handle these kinds of situations to get the best and optimum results we need some specialized tools which can make our job easy. Grammarly is a modern-day online grammar checker tool that detects every word, every sentence you write and suggest to you if you are doing any spelling mistakes on your writing.
Grammarly plays a significant role in SEO if you are a blog writer:
At first, we would like to say if you don't have precision on SEO you might check what SEO is. If you have a platform online, then you must know content is the king that means content is so much important whether you have an online business or another portal. Especially if you have blog website content is the main thing for you. Search engines prefer those contents which are grammatically correct, don't has a spelling error, don't has punctuation errors, and followed other grammatical rules. To create SEO friendly content, you may use tools like SEMrush, but your content has to be grammatically appropriate to perform better on search engines.
Overview:
Grammarly Chrome Extension:

If you add Grammarly to Chrome then wherever you write something on emails, Facebook, or any other platforms it runs on sentences you write it start spell checking, identify a misused word which leads you to write a mistake-free content.
Grammarly Keyboard: On Google Play Store there is Grammarly keyboard app is available which does a free grammar check.  This app does a sophisticated grammar check, advanced punctuation correction, and many more.
How can you get started with this Software? To use it at first, you need to download the Grammarly App.
After installing the app, you need to go the Grammarly Signup with your details. After signing up, you need to go to Grammarly login option. There you might log in with the Facebook or your Google account.
Benefits and Features of Grammarly:

1. Corrections of Your Mistake:
Anything you type, Grammarly checking tool catches the entire tiny mistake. It can detect and fixes the repetitive words, misspelled words, comma usage, and comma splice. It also replaces the weak adjectives from your content and suggests the correct grammar what your actual need.
2. Improvement of Your Writing Skill:
The software not only detects your spelling error. It can improve your English writing skill by the modification of subject to verb agreement. It also makes a good relationship between your e-mail communication and social media interactions.
3. Increase Your Business Goal:
It is an excellent tool that is creating your business-related sentence structures in proper manner. Your organization's written things can improve your workflows, efficiency, and productivity. It also helps to take your business to the next level with credibility.
4. Improve Your Vocabulary:
This software improves your vocabulary with an adequate word. That can also make your documents or content unique and best among your competitors.
5. Plagiarism Checker:
The Plagiarism Checker can detect your writing to compare other documents whether your content is unique or copied among all other billions of records that are available online. But this feature only available for premium members only.
6. Active Voice Alert System:
This software time to time alerts the active voice which is used in your content. You may think that passive voice would be correctly making your content. But the reality is that passive voice uses bad grammar which makes your content very poor quality.
7. Proofreading Facility:
Proofreading means your content is 100% correct and there is no grammatical error. This is the best feature among all the online English grammar checker. Try to use this software and create a well-written content.
8. Grammarly Pricing:
This software has a different pricing rate for Individual, Business, and Educational users. You can do a free grammar check with the Grammarly free trial for some days. After some days you can choose your packages as a Monthly, Quarterly, or Annually. Monthly Premium Subscription- $29.95 per month. Quarterly Premium Subscription- $19.98 per month, billed as one payment of $59.95. Annual Premium Subscription- $11.66 per month, billed as one payment of $139.95.
Conclusion:
In the end, we would like to say that this Software is the most useful tool which makes your content or documents shiny and perfect. You can directly check your content from Microsoft Word with this powerful tool. We suggest that, if you want to rectify your misused grammar and correct it quickly you can try this tool.
Thanks for reading this article. If you have any questions or suggestions, please write down to us your valuable comments.