WordPress
Best Free And Premium Chat Plugins For Your WordPress Site
Chat plugins for your WordPress site might be a great addition whether you are selling anything or providing any service.
Most probably, you have encountered live chat features beyond the sales and service websites every now and then. Surprisingly you may visit a blog to read an article and see they have a live chat feature integrated and you possibly wondering what is the reason behind integrating a chatting feature to a blog or article site even.
In this writing, we will be mentioning the importance of the chat plugins to your WordPress site and some of the best free and premium chat plugins for your WordPress site. But before that, let's see what is a chat plugin and what are importance of it.
What is the live chat feature on websites?
Live chat is a sophisticated tool or software that allows you to start a conversation with a visitor anonymously on your website. These software or tools are separately added to the website. WordPress users can integrate a chatting plugin into their website to use this functionality. 
Each time when a visitor land on your website, you can start chatting with them. There are lots of customization options available. You can place the chatting feature on specific pages, can set your own business logo on the chat widget, and set avatar, and more.
Why chat feature is important for your business?
There are certain benefits of using live chat on your website.Firstly,
Excellent mode of support:
According to market research reports, chatting is excellent for support. For both the customer and the employee it is easy to get all the information and assist the customer in real-time. If the customer needs to share any screenshot, he or she can share that through chat. 
Besides, many clients do not feel comfortable while on a call. So they can join in a chat conversation and get helped.
Less force required:
Due to the latest AI technologies, you can manage the chat with less workforce. Now companies use super-intelligent chatbots that can actually chat with customers. If you do not have enough employees to serve, these AI-powered chatbots summarize the information from customers and can continue the chat for a certain period of time.  
Better customer acquisition:
When any potential customer lands on your website and checks your product or service, you get a huge chance to interact with the customer while they are exploring your website. That' gives an unprecedented advantage. You can talk with the client, better understand your product features. That gives higher customer acquisition. 
Now let's see some of the best chat plugins for WordPress sites:
LiveChat:
Which live chat plugin is best that is a matter of debate where everyone has their own point of view but if you are searching for the most popular and feature-packed, that would be LiveChat. It is one most popular and recognized live chat plugins for WordPress. 
LiveChat has apps for various devices separately. The LiveChat support apps enable you to join a conversation without logging into your WordPress dashboard. The apps are available for desktops, tablets, and smartphones. That is a very good feature if you are hanging around and suddenly you need to give your support to someone. Just open your laptop or smartphone and start chatting.
However, with LiveChat, you can customize your chatbox, control over all chats through a single dashboard, easy to identify the customers and all. LiveChat offers 14 days free trial.
The chat plugin comes with multiple integration options. You can connect the plugin to many other applications such as Google Analytics, Hubspot, MailChimp, and many more. 
Sendinblue Live chat: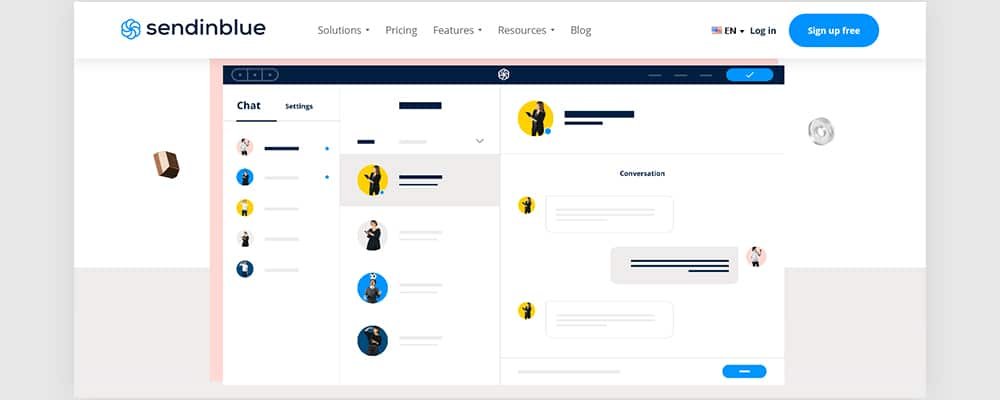 Sendinblue is mostly known for its high-class email marketing solution and all-in-one marketing tools but they have a sophisticated chat feature and WordPress plugin too. Sendinblue offers various marketing tools, such as CRM, Transactional SMS, and the live chat feature comes with these tools. After successfully integrating with your website successfully, you can join the conversation with visitors. You can manage and create Facebook Ads, get landing pages, automate your online marketing, and more. Integrating the Sendinblue chat plugin into your website is so simple. You only need to embed a piece of coding into your site. With Sendinblue, you get multiple benefits at once. That's why you may need to pay more. Still, if you are looking for an excellent chat plugin for your WordPress site at zero to less cost, that might be a good option.
Olark:
Olark is yet another popular chat plugin for WordPress. You can set the plugin to your site with ease. You get provided a small piece of coding. You just need to paste the code to the WordPress sidebar widget. That is if you know a little bit of coding. If you do not know, nothing to worry about, that Olark plugin does the job easily.
Similar to the many other live chat options, you can integrate it with various other applications such as Salesforce, Hubspot, and Mailchimp. If you have an eCommerce website, you can also integrate it with Magento, Shopify, WooCommerce, and BigCommerce. Actually, there are so many other applications where you can integrate this plugin na use it easily. 
They have applications that will allow you to connect the app with any other iOS or Android device. So, wherever you go, you can still assist visitors and turn them into potential clients.
Tawk.to:
Tawk.to is one of the most widely used live chat software. Over 3,800,000 businesses all over the globe use Tawk.to free chat application. The reason for mentioning free is, it's actually free of cost. You won't get splashed with the ads or any spam. On the WordPress plugin database, it has over 2ook active installs. 
You get to know in real-time when a visitor lands on your website, You can see their geo-location and other helpful insights. Tawk.to plugin offers applications for iOS, Android, Windows, and macOS; So that you can chat with your clients on the go. However, it is absolutely free of cost, but with the free version, you get "powered by" brand mentioning. But if you do not have a budget for a live chat feature but need the most, you can switch to the free plan. 
Zendesk live chat plugin: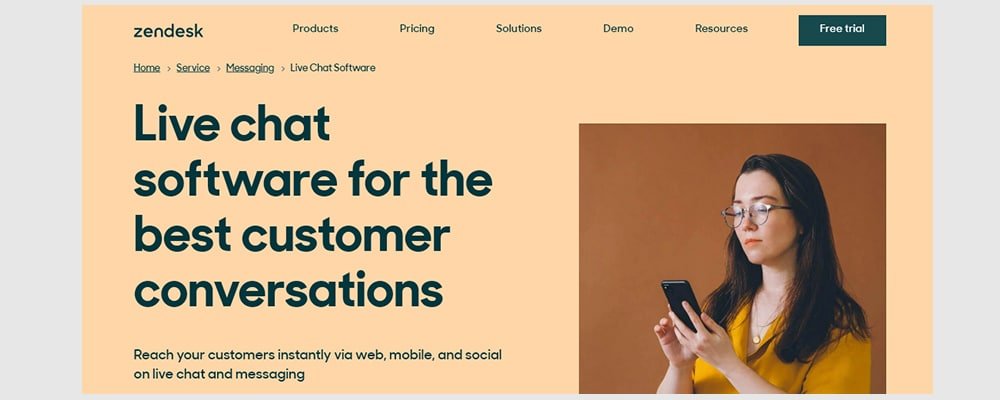 Another widely popular chat plugin for WordPress is Zendesk. It is an excellent solution if you are looking for a powerful and easy-to-use chat feature for your website. It has features such as proactive chat support, Zendesk track metrics, a tracking system, AI-powered chatbots, and more.
The proactive chat support notifies an agent when a visitor reaches a specific page or position. Similar to Google Analytics, Zendesk offers reports about your website performance. On which part visitors are spending time, where they are actually skipping. These helpful insights give a better vision of where to make changes to your website. You can integrate the chat to so many other applications too. 
These are some of the most popular chat plugins for your WordPress website. Thanks for reading. Explore more WordPress related articles,