Web Solution
5 Best WordPress Security Plugins For 2020
Read The Article To Keep Safe Your Website With The Best WordPress Security Plugins.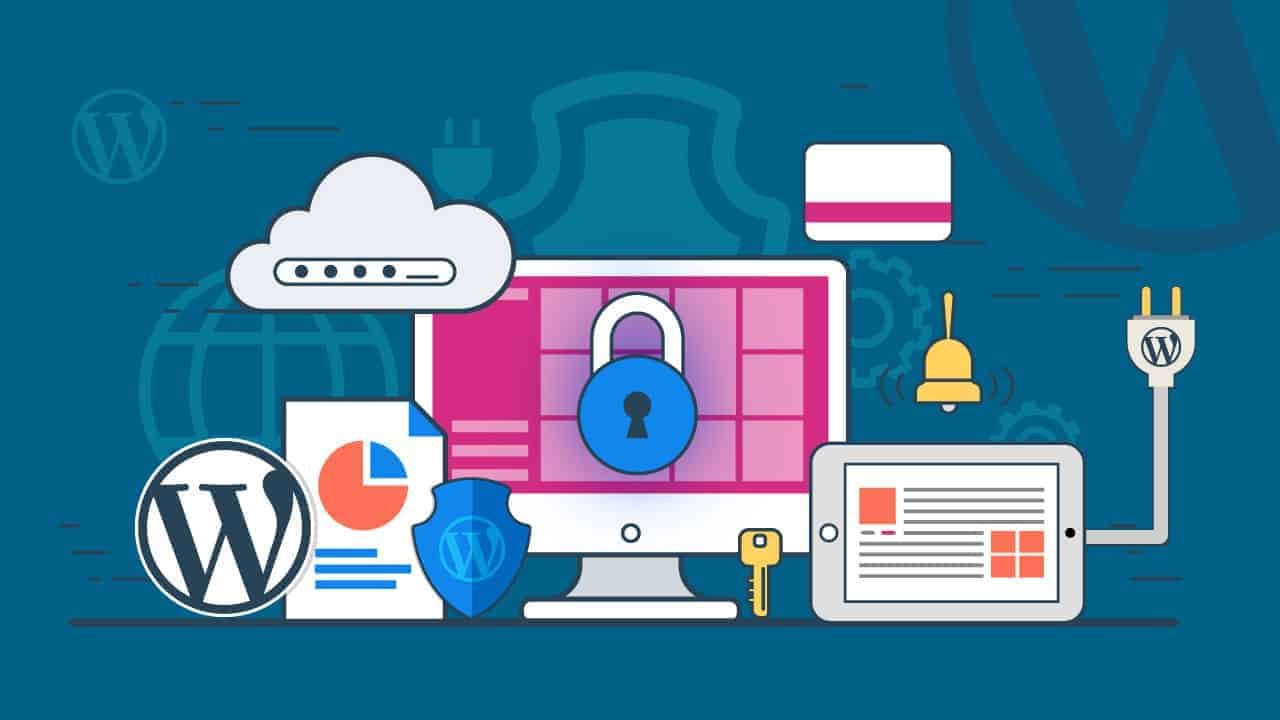 Website hacking is a major concern nowadays. That's why to prevent hackers; you need to integrate your site with the Best WordPress Security Plugins.

WordPress is the most famous platform for blogging, and almost 75 million websites are powered by WordPress. WordPress usually brings an update for better security. However, a lot of hackers take advantage of the vulnerability of installed themes and Plugins and steal your personal data. In recent years, most of the Website owners have been faced with the problems of hacking. Security Plugins are an essential component that can save your WordPress site from hacking attacks. But most of us don't know the uses of WordPress Security Plugins.
So, in this article, we are going to tell you the 5 best WordPress Security Plugins, which will help you to prevent your hackers very easily. Let's check out some of them.
1. Shield Security WordPress Plugin
Shield Security is one of the top-rated WordPress Security Plugin, which is easy to set up. Just Install the Plugin and activate it. It offers an advanced security feature that can prevent your website vulnerabilities. Shield Security has awesome multiple functions to protect your site from viruses, malware, hacking attempts, boats, and more hacking attacks.
This plugin also gives you admin access protection, block automatic brute force, comment spam filter, automatic IP blacklist, 2-factor authentication, reCAPTCHA, and firewall protection. All of these features you can get with the free version of Shield Security. Moreover, the company offers a Pro version that gets you additional scans, WooCommerce protection, import and export functionality, and premium support.
Key features:
Easy to set up the user interface.
Super Admin security.
Powerful core file scanners.
Block 100% Automated Comments SPAM.
Easy to use guided wizards.
Limit login attempts.
Security admin users.
And many more.
Click Here to Download the Shield Security for free.
2. Sucuri Security Plugin
Sucuri is one of the best free WordPress Plugin for all WordPress users. It offers its users plenty of robust security features for their website. Sucuri has an effective system that secures your websites, fixes issues, and assists in preventing future attacks. The Sucuri Security Plugin also offers lots of essential features, including monitor SSL certificate and DNS, checks for SEO spam, and remove website malware. This security Plugin is available for free and premium both versions. The premium version, also have multiple features such as variations of SSL certificates, live chat, and email customer support and advanced DDoS protection.
Key features:
Security Activity Auditing.
File Integrity Monitoring.
Blacklist Monitoring.
Effective Security Hardening.
Remote Malware Scanning.
And many more.
Pricing:
Sucuri WordPress Security Plugin is suitable for small businesses, enterprise organizations, and web professionals. It provides three attractive premium packages Basic, Pro, and Business for their users. Moreover, the users can also download the free version of the Sucuri Security Plugin.
Basic: $199.99/Year.
Pro: $299.99/Year.
Business: $499.99/Year.
Click Here to download free Sucuri Security Plugin.
3. iThemes WordPress Security Plugin
iThemes Security is another well-known security Plugin in the internet world. It's simple and user-friendly; you can use it easily even if you're a beginner. iThemes security provides lots of attractive features like strong password enforcement, two-factor authentication, and database backups. This security Plugin keeps track of 404 errors and provides easy handling of user-level security with WordPress User Security Check. As well as, it also prevents brute force attacks and bans IP addresses.

Key features:
Strong password enforcement.
Hide login and Admin.
404 detection.
Brute force detection.
Google reCAPTCHA.
Malware scan scheduling.
Quick recovery.
Database backup.
Pricing:
iThemes Security Plugin has reasonable pricing plans for its users. It provides three different plans for their users let's check out these plans.
2 Sites license: $48/Month.
10 Sites license: $60/Month.
25 Sites: $120/Month.
Click Here to download the iThemes WordPress Security Plugin.
4. VaultPress Security Plugin
VaultPress is one of the popular security Plugin for WordPress. It is powered by Jetpack, and it provides real-time backup and security scanning. This WordPress Plugin helps to backup every post, comment, media file, revision, and all settings to their servers. It offers anti-spam tools that protect from spam comments. Moreover, it also protected you against hackers, malware, accidental damage, and host outages. Besides that, you can also easily monitor the latest changes and sync processes from your dashboard.
Key features:
It blocks Spammers automatically.
Monitor VaultPress activity in Realtime.
Scan your entire site.
Restore backups automatically.
Review and fix vulnerabilities.
Download any backup.
And many more.
Pricing:
The VaultPress provides three simple and affordable pricing plans for its users. If you a beginner, then you can take their Personal plan.
Personal: $39/Year.
Premium: $99/Year.
Professional: $299/Year.
Click Here to download the VaultPress Security Plugin.
5. Wordfence WordPress Security Plugin
Wordfence Security is one of the most popular security solutions for WordPress websites. It offers high-end features protection from unidentified threats generating from unknown sources. Wordfence has an endpoint firewall and malware scanner that is built for the ground up solution for WordPress.
The endpoint-based firewall that allows leverage user identity information for creating firewall rules. However, it is not possible for cloud-based firewall solutions. It protects from WordPress's latest attacks & security vulnerabilities. In addition, This plugin also checks core files, themes, and plugins for malware, SEO spam, bad URLs, etc.
Key features:
Real-time firewall rule and malware signature update.
Two-factor authentication.
Country blocking.
Real-time IP blacklist.
Protection from brute force attacks.
Monitor live traffic and hack attempts.
Repairs files.
And many more.
Click Here to download the Wordfence WordPress Security Plugin.
Conclusion
Finally, we want to say there are numerous WordPress Security Plugins are available in the virtual world. However, the above mentioned all the security Plugins are compatible for beginner or professional, and these will help you to secure your site effortlessly. Moreover, if you want to get a better result, then you should follow some simple steps such as using a secure username and password, installing a reputed WordPress Security Plugin, and scheduling regularly backup your files.
Thanks for reading this. We hope this was informative. If you want to read more WordPress related articles, then you can also read: