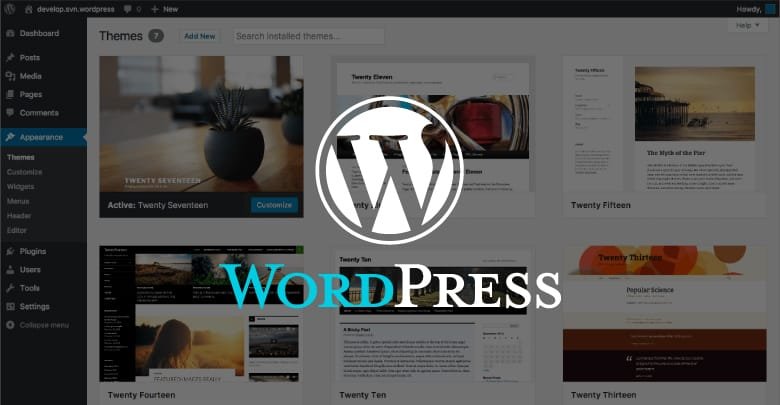 WordPress is the most famous CMS nowadays. It has lots of features and benefits. Here we are going to describe the benefit of WordPress in Adsense.
Most of the people who are interested in online earnings know about Google AdSense. We can generate good revenue from it if we have a good platform. In our previous articles we talked about what Google AdSense is, how to create AdSense account how to setup it. Now we are going to discuss how to increase AdSense revenue. There are many factors or ways to improve your AdSense revenue. One of them is choosing right CMS for your website. In what CMS you are developing your site, is a vital part. It can affect your AdSense income a lot. Here we are going to tell you which CMS you should choose and why to generate good revenue.
We will suggest you go to the WordPress. There are lots of reasons to choose WordPress for increasing Adsense revenue. We are describing the reasons below why WordPress is better, and you should choose that.
WordPress Hosting: If you develop your site in WordPress then you can select any Company's hosting or server. In the future, if you need to back your Site or you need to migrate your site to another server. You can easily do that without any hassle. Suppose you have improvements in your project and you need to upgrade your Hosting. If you made your site in WordPress, you don't have to face any trouble. Below we are sharing some reputed hosting Companies you can give a try on them.
Open Source CMS: WordPress is an open source CMS. You can add any features as per your requirements. You get there so many theme or plugins to choose. Some of them are free, and some of them are chargeable. But the most important thing is there are lots of items is available.
Themes: WordPress is a very popular CMS. So you have so many theme options to choose. There "AdSense ready themes" available. On those themes, you can easily set your Ads without any coding knowledge.
Plugins: There are lots of plugins available for WordPress. If you use AdSense plugins, you don't need in-depth coding knowledge. When you receive codes for ads from Google AdSense, you don't need to go to your website codings. You only have to set the codings to the AdSense plugins.
Speed: WordPress is the fastest than other CMSs. Being your site fast is essential. Because if your site opens quickly, you can reduce bounce rates. When bounce rates decrease, you will get more audience and more clicks.
CDN: WordPress is compatible with all type of CDNs. It is very important to implement CDN to your site. CDN means content delivery network. They are data centers situated across the globe. When a visitor visits your site, the visitor gets the website contents from the nearest data center of the visitor. If you don't link your website with CDN, then the information only is served from your server. The server situated just in one place. If you have your site and want to implement CDN to your site, then you can give a try on these below-mentioned CDNs.
SEO: SEO means Search Engine Optimization. The process of optimizing your website data to the search engine is called SEO. This is very important to do SEO for a website because if you don't do SEO, your site will not appear to Search Engines. Your Visitors will be unable to find you. SEO is a tuff process you need a good knowledge for doing that. But in WordPress, there are SEO plugins available. Only you have to install that plugin and set up that. Without proper SEO work, you cannot reach your maximum Adsense income.
Hope you have got the bright idea on which CMS is better for Google AdSense. If you enjoyed this article, if you find this is helpful or have any suggestion, please comment below.