Tech
Zebronics Launches Zeb-Symphony Wireless Earphone In India
Zeb-Symphony Is Available At Leading Retail Stores Across India.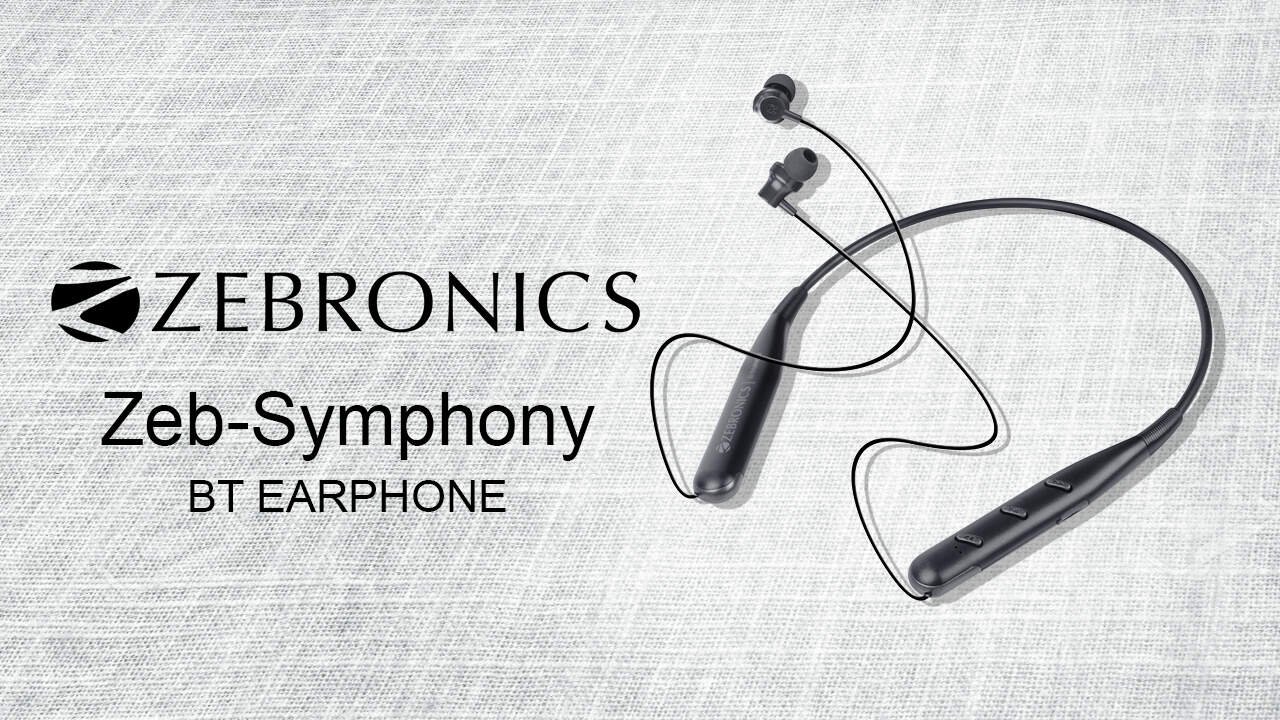 Zebronics has launched Zeb-Symphony Wireless Earphone in the Indian market. The price of Zeb-Symphony earphone in India has been set at Rs. 1,999.
The Zeb-Symphony earphone comes in India with Google voice assistance and up to 13 hours of music playback support. Moreover, it also comes with neckband for providing ample support. Besides that, it has given a smooth design, lightweight, and splash-proof protection.
The Zebronics Zeb-Symphony is an in-ear type earphone that will give you a full noise reduction facility. To provide an even more user-friendly experience, the Wireless headset also comes with magnetic ear tips which will provide you with a hassle-free experience. As well as, it has given a full battery indication system that will provide instant information when the band gets fully charged.
Speaking at the launch event, Pradeep Doshi, Director, Zebronics, said, "It's all about giving the users an experience they will look forward to whether it's the small things like providing magnetic ear tips for a hassle-free experience to having a button for voice assistance, It's making the experience more user-friendly for our customers, so they truly enjoy their leisure time."
Thanks for reading. If you want to read more latest tech news, you can also read:- Poco F1 Smartphone Starts Getting MIUI 10.3.5.0 Update, Airtel Launches 4G Network In Lakshadweep, and Google CEO Says YouTube Is Working On Removing Harmful Content.