Tech
Airtel Launches 4G Network In Lakshadweep
The New 4G Services Will Give High Speeds Of Internet Browsing.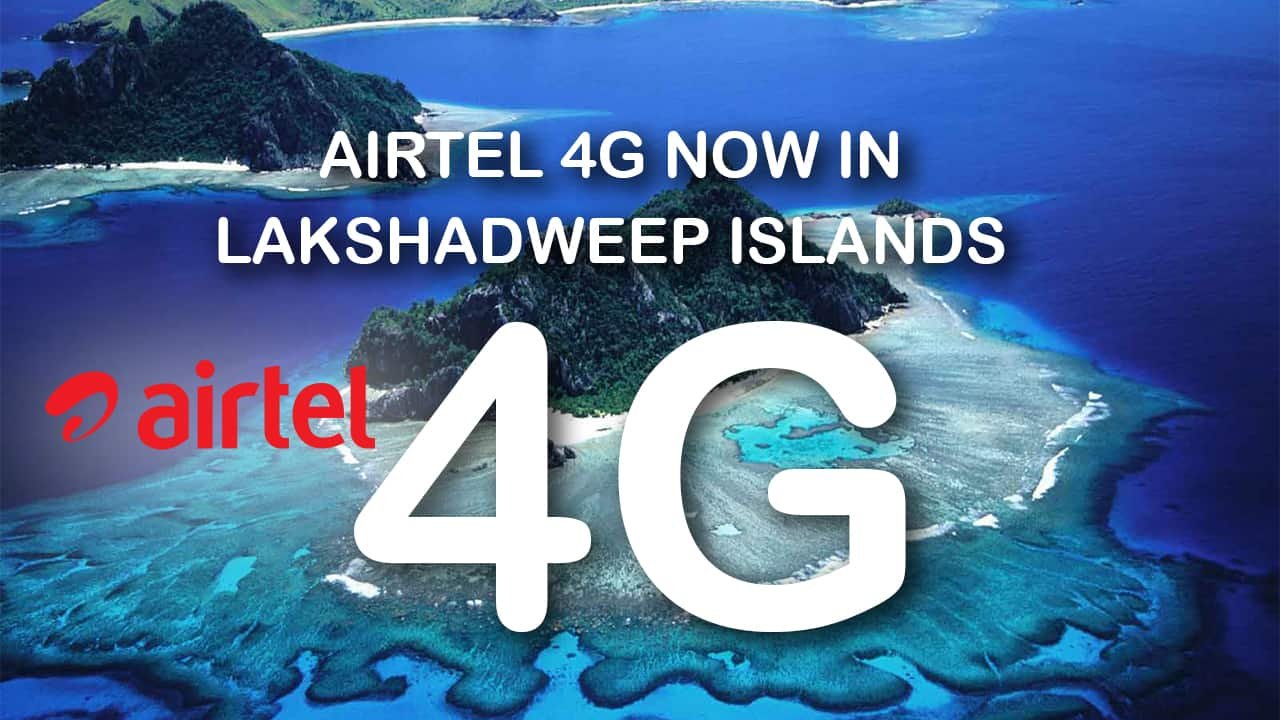 Telecom services provider Bharti Airtel has launched its 4G services in the Lakshadweep Islands. The new 4G services will also help in the local economy.
Airtel says that it is the first mobile operator to launch high-speed data services on the tropical archipelago. Moreover, the company also said, the 4G services will be gradually expanded to other parts of the islands.
Lakshadweep is also a popular tourist place. Now the islands will be able to access seamless mobile broadband connectivity over the Airtel 4G network.
With the help of Airtel 4G Network, the residents will enjoy the digital services like HD quality video streaming, superfast downloads and uploads, and high speeds internet browsing.
The local customers can upgrade their SIM to 4G SIM for free and choose from a range of prepaid and postpaid plans that come with premium bundled content like Netflix, Amazon, ZEE5, and access to Airtel TV and Wynk Music.
Aruna Sundararajan, Secretary – Department of Telecom, Government of India, said: "I would like to congratulate Bharti Airtel on the launch of 4G services in Lakshadweep. This is yet another milestone towards building a digitally enabled India and empowering every Indian through access to digital services. The Government remains fully committed to supporting the telecom industry in their endeavor."
Gopal Vittal, MD & CEO (India and South Asia), Bharti Airtel said, "We are truly proud to become the first operator to launch 4G services in Lakshadweep and put the last remaining remote territory on the digital superhighway. Airtel 4G now reaches the farthest corners of India and empowers customers by connecting them to the world of digital services. Mobile broadband is also an important economic enabler, and Airtel 4G will also add to Lakshadweep's growth, connecting customers and businesses. We remain fully committed to building a Digital India and invite everyone to experience Airtel 4G, which has been consistently rated as the fastest network by multiple platforms."
However, the Bharti Airtel was introduced their first service in Lakshadweep in April 2008.
Thanks for reading. You can also read:- Poco F1 Smartphone Starts Getting MIUI 10.3.5.0 Update and Windows 10 May Update Brings Phonetic Indic Keyboards.