Gadgets
You Can Prefer These Best Bluetooth Headphones Under Rs 3000
In recent times lots of trendy and fashionable Bluetooth Headphones are available. Lots of people prefer Bluetooth Headsets over the wired headphones. 
Since the Bluetooth technology has, so many devices are not compatible with it. It is a wireless high-speed connectivity technology, used for various devices. Though the majority of the headphone users still use traditional wired headphones, wireless headphones are also demanding high. The Bluetooth headphones are very easy to handle and don't get tangled because it has no wires. Bluetooth headphones are chargeable, and thanks to the incredible development of technology, lots of headphones deliver a long time music playback. In this article, we bring you to the five best high qualities, easily portable Bluetooth headphones under reasonable pricing. These headsets deliver high-quality sound and easily affordable.
1.JBL T450BT Extra Bass Bluetooth Headphone:
JBL is renowned for their high-quality sound. This JBL T4450BT extra bass headphone is a flat-folding and easily portable on-ear Bluetooth Headphone. The headset measures 15 x 7.6 x 18.5 cm and only 145 gms in weight. It is lightweight and comfortable to use. It has an inbuilt microphone inside so that you can take calls hands-free with that. 32 mm audio drivers give you a high-quality bass experience. It has 4.0, and its lithium-Ion batteries can deliver up to 11 hours of playback music on a single charge.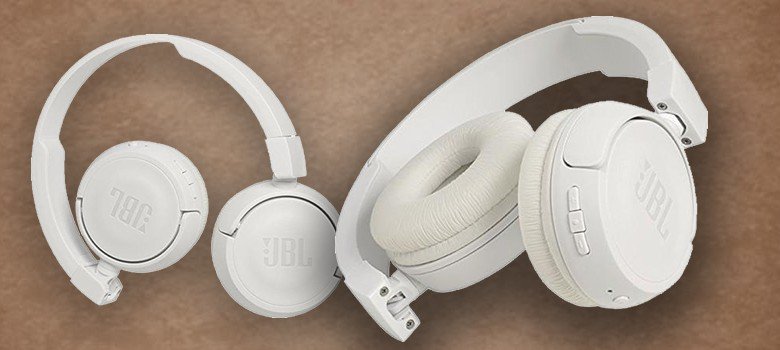 This Bluetooth Headphone is available in three color variants; Blue, Black, and White. The pricing of this headphone starts at Rs. 2499.
BUY NOW
2.BoAt Rockerz 400 Bluetooth Headphone:
BoAt is also a famous brand to produce good quality sound equipments. The boAt Rockerz 400 is an On-Ear Bluetooth Headphone delivers HD clear sound and powerful bass. This Wireless Headphone measures 24.1 x 20.6 x 8.1 cm. This headphone is very lightweight (106gm). It is compatible with most of the Bluetooth devices and Smartphones, tablets, and others. The device has an inbuilt microphone to receive calls. Besides the Bluetooth, there is an AUX port has given to play music via cables. The connectivity range of the Bluetooth is 10 meters. It has a micro USB port to charge its Lithium-Ion battery which can give up to 8 hours of music playback time.
This BoAt Rockerz 400 Bluetooth Headphone comes four color variants; Gray/Green, Carbon/Black, Black/Blue, and Black/Red. The price of this Bluetooth headphone starts at Rs. 1499.
BUY NOW
3.Philips SHB5500BK Bluetooth Headphone:
The Philips SHB500BK Bluetooth Headphone is the most expensive headphone on this listing. This headphone looks very premium and delivers loud and clear bass. It has 32 mm high-intensity Neodymium drivers and measures 3.5 x 15.5 x 17.5 cm and 118 gm in weight. Its ear shells and headband are adjustable so that anyone can adjust those as per their comfort. Inbuilt microphone is available to take or end calls. You can change track, can volume increase-decrease with the headphone.
It has Lithium-Ion battery inside which can deliver up to 9 hours of music playback time. The Price of Philips SHB500Bk is Rs. 2799.
BUY NOW
4.Motorola Pulse Escape Bluetooth Headphone:
The Motorola Pulse escape Bluetooth headphone has noise isolation so that no one can interrupt to your way of music listening. The headphone's dimension is 8.1 x 18.3 x 19.6 cm, and the weight of the headset is 204gm. The headphone is quite heavy, but it doesn't affect too much. In-line microphone enables you to take calls. Soft ear cushions have given to listening to music for hour's hours. The Bluetooth Headphone is foldable. It 40 mm driver delivers high-quality sound. It gives up to 10 hours to its music playback timing. 3.55 AUX jack has given to this headphone.
This Bluetooth headphone is available in two color variants; Black and White. Motorola Pulse Escape Bluetooth headset price starts in Rs. 2196.
BUY NOW
5.boAt Rockerz 600 Bluetooth Headphone:
boAt Rockerz 600 Bluetooth Headphone looks very fashionable at a glance. It is a perfect combination of High-quality HD sounds and fashioned looks. The headphone measures 21 x 20.8 x 8 cm and 281 gms in weight. It is compatible with all kind of Bluetooth devices. Besides of the Bluetooth, it has AUX cables slot to play music through wires. Volume control and music pause-play buttons are given separately to this headphone. Its 300 mAh Li-Ion battery can provide you up to 8 hours of music playback timing.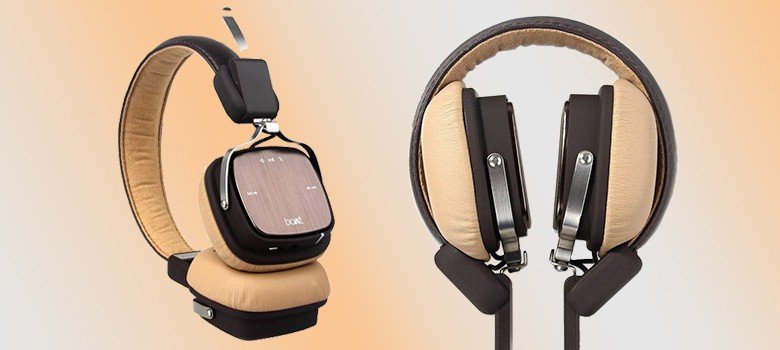 The headphone is available in two different color variants; Black, and Brown. The Bluetooth Headphone is priced Rs2264.
BUY NOW
All these Bluetooth headsets are on-ear Wireless headphones. Some of them have the NFC feature also included. Besides the above mentioned features Those Wireless Headphones have many more similarities. For getting better and accurate information on those wireless headphones, you can visit their official website.
Thanks for reading. If you have any suggestion, please comment below.