Gadgets
Improve Your Mobile Photography With These Mobile Camera Lenses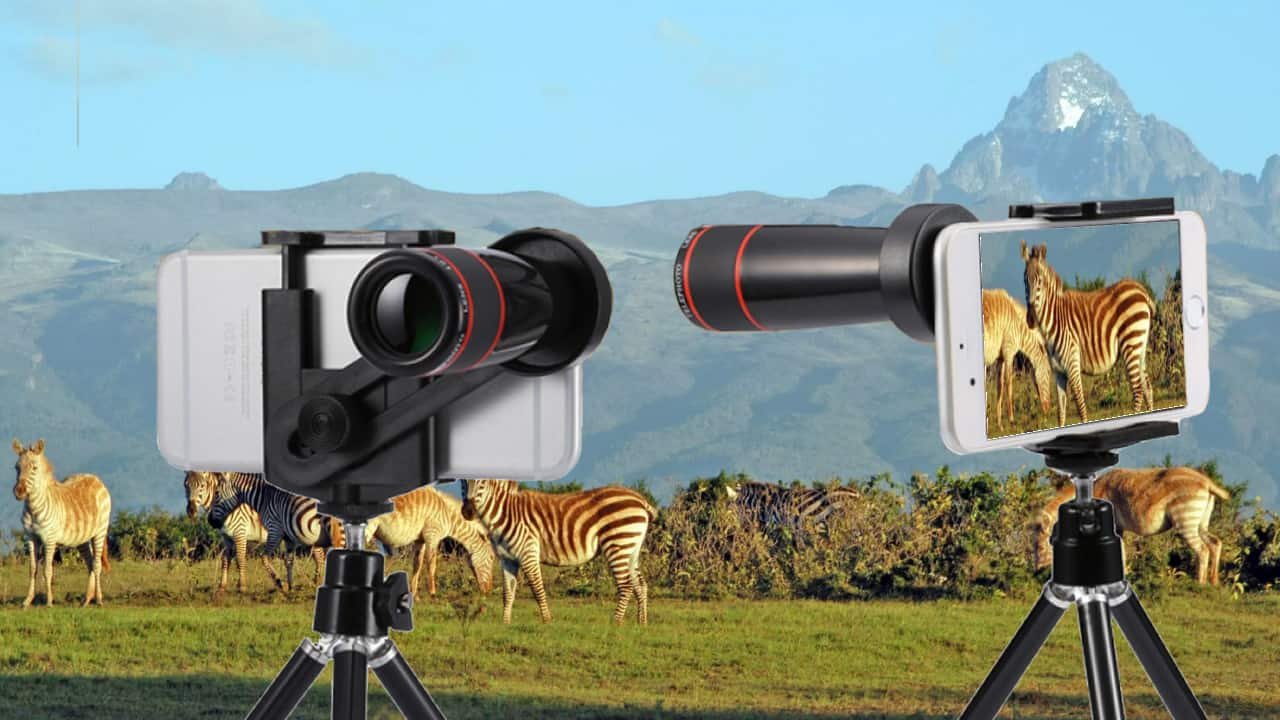 Mobile Photography is now has become very popular among so many people. Lots of people have an interest in photography but don't have high-quality DSLRs.
So many people have a deep interest in photography. Some people want to catch interesting objects through the camera. To take perfect shots like the professionals we need lots of talent and highly expensive cameras. Some people have an interest in taking photos but unable to spend money on the high priced DSLR and these kinds of stuff. For those kinds of photography lovers now options are available. Thanks to the new innovative and exciting technologies. In this article, we are going to talk about some mobile camera lens which can increase your Smartphone's camera capability. As because of the technology development now our Smartphones can take images. With the help of these Mobile camera lenses, you can enhance your mobile photography easily.
Generic 12X Telescope Mobile camera lens:
This generic 12X Telescope is a very lightweight (90.7 gm) mobile camera lens. The product measures 15 x 9 x 5 cm. This telescope lens can zoom up to 123 times to get you 12x zoomed picture. The lens comes with an adjustable clip holder. Just clip up the lens to your Smartphone and take more sharp images with your mobile phone. The Price of this Mobile camera lens is Rs. 655.
BUY NOW
Aukey 3-In-1 Clip-On Mobile Camera Lens: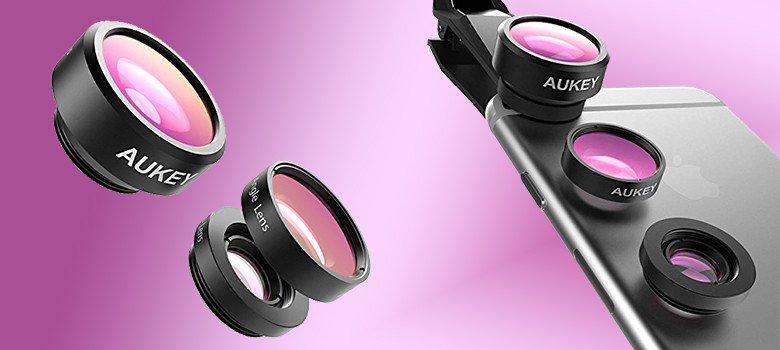 The pack of this Aukey 3-In-1 mobile camera lens includes three different types of lenses. The lens measures 2 x 2 x 1.5 cm. To get better mobile photography experience Three types of lenses; wide, one fisheye lens, one wide angle lens, and one macro lens has given. This lenses are little expensive but give good quality captures. This Aukey 3-In-a mobile camera lens priced Rs. 2379.
BUY NOW
Macroid 8X Zoom Universal Telescope mobile camera lens: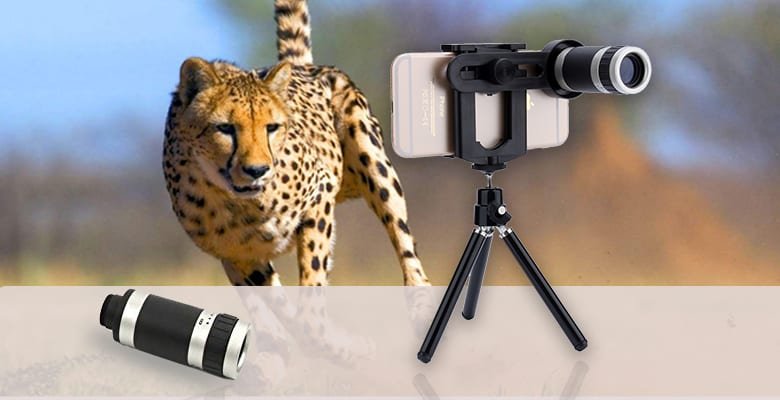 This is again a telescopic mobile camera lens, Macroid 8X Zoom Universal Telescope. This can extend your mobile camera zooming capacity up to 8 times. This product comes with a mini tripod and flexible lens. You can stand your mobile phone and take stable pictures easily with this telescope mobile camera lens. It is an aluminum barrel telescope, and the lens can give you high-quality images. The product priced at Rs. 560.
BUY NOW
SKYVIK SIGNI 3 in 1 Mobile Camera Lens Kit: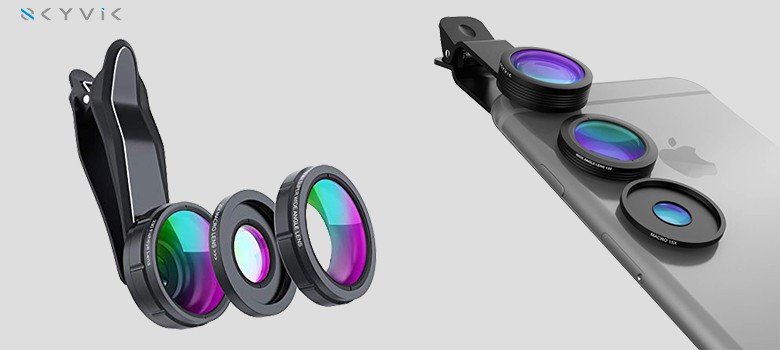 This SKYVIK SIGNI 3 in 1 is a trio of 20 Super wide angle lens, 198 fisheye lens, and 20x macro lens. This product measures 3 x 3 x 2.5 cm and 150 gm. The lenses are made of aspheric glass. This lens can reduce glass flare and reflection. Soft and lightweight clamps are given which are made of rubber, can easily fit with your Smartphone. This product is priced Rs. 1699.
BUY NOW
Inditradition 8X Optical Zoom Telescope Mobile Camera Lens:
It is a mobile camera lens kit comes with a tripod and an adjustable holder. The lenses are high quality and have five layers of professional grade optical glass. It is a telescope mobile camera lens and can zoom objects up to 8x. The telescope barrel is made from aluminum and high-quality images. This product measures 181 g and dimensions is 14.9 x 7.4 x 6.8 cm. It can take excellent pictures, videos from a good distance. This mobile camera lens priced Rs. 545.
BUY NOW
In this list, we bring mixed telescopic lens and only lenses. It's true that they cannot give you the shots like expensive camera lenses or DSLRs, but if you are just fulfilling your hobbies these might be best for you.
Thanks for reading. Hope you have enjoyed. if you have any suggestions, please comment below