SEO Tips
5 Awesome Backlinks Checker Tools In 2019 For Your Website
Know The Benefits Of Backlinks Checker Tools To Improve Your Site Performance.
The Backlinks checker tools are an essential part of your website. Choose the right Backlinks monitoring tools to increase your web performance.
Now competition on every platform has increased every day. Whether you are a blogger or website owner, if you want to build your reputation you should need to focus on your quality backlinks. Quality links can help you to beat your competitors, and it is a great way to get a higher rank when it comes to SEO. There are many factors that can have an impact on a website's SEO, and backlinks are an important one. With the help of backlinks monitoring tools, you can be spying on your competitor's backlinks. That can give you an idea of what domains are linking to their posts; thus you can target those sources. Along with this, you can identify broken links or malicious links that you have added to your site carelessly or unintentionally. So, the advantages of good backlinks monitoring tools cannot be denied.
There are many website backlinks checker tools available in the market. But sometimes we could not find the right tools. Here in this article, we want to share some genuine and reputed online backlinks analysis tools, which can help you to check and monitor your quality backlinks.
The benefits of backlinks checker tools
Create quality backlinks.
Find the competitor's links.
Identify the bad or broken links.
Existing link report.
Identify negative SEO attacks and lots more.
These are some excellent backlinks analysis tools which could be helpful for your website. Let's check out these tools.
SEMrush backlinks monitoring tools
SEMrush is an SEO analysis tools that can do keyword research, tracking keyword strategy for a blog or website, backlinks and many more. It has a comprehensive backlinks audit tools that allow you to check your website's backlinks status accurately. With the help of this tool, you can discover and prevent the toxic backlinks before Google penalize you. Besides that, if you are not familiar with SEMrush, you can also read:- What Is SEMrush? And How Can You Achieve Better SEO Using It.
The SEMrush backlinks checker tool helps you to discover everything about your and competitors' backlinks. You can do in-depth analysis with the SEMrush backlink checker, and you will be able to improve your link building strategy and spot new referral traffic sources. You can also remove the spammy or unnatural links from your website. Also, SEmrush has over one billion backlinks to find all the domains that are referring to your site.  You can also analyze the referring links for a specific URL or subpath and avoid penguin penalties. During this analysis process if the tool finds any dangerous backlinks. It will give you instantly a message to remove the toxic backlinks. So, you can easily remove your malicious links in just a few clicks.
The plan & pricing of SEMrush:
Pro: $ 99.95/Month (Ideal for beginners and bloggers).
Guru: $ 199.95/Month ( Ideal for small business owner).
Business: $ 399.95/Month (Ideal for marketing agencies and big companies).
Overall, SEMrush is a perfect tool for backlinks analysis. It is suitable for small to medium size business, blogger, and SEO consultants.
Ahrefs

backlinks analysis tools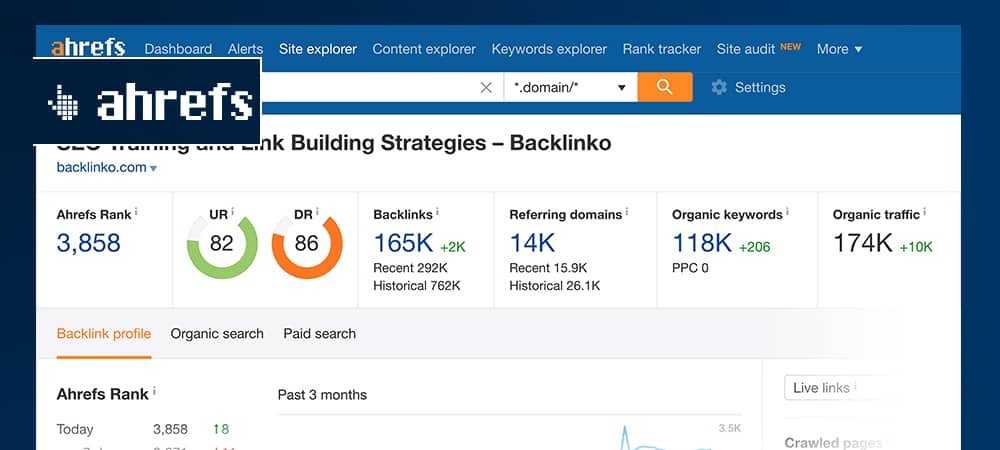 Ahrefs is another excellent SEO checker tool which can help you to create high-quality backlinks on your website. It has the most comprehensive data such as 16 trillion known links, 176 million unique domain, and 6 billion pages crawling each day. Ahrefs will show you the complete picture of Do-follow vs. no-follow links. You can use anchor analysis text to detect possible negative SEO attacks on your website. By this tool, you can find bad or spammy backlinks and remove them. You can export your data report into a PDF or CSV file. In a nutshell, Ahrefs backlink checker is a powerhouse capable of any backlink research task.
The plan & pricing of Ahrefs:
Pricing Lite: $99( It is perfect for the starters).
Standard: $179 (It is ideal for experienced bloggers).
Advanced: $399 (perfect for the SEO agencies who does lots of SEO works).
Agency: $999 (This is perfect for big marketing agencies).
Finally, we can say, the Ahrefs is especially best for high-quality link building opportunities for your website. Beside of that, it can do the technical audit and keyword planner for your site and competitors.
Serpstat is an all-in-one SEO platform. It can do keyword research, rank tracking, competitive analysis, site audit, and backlinks analysis for your website. You can get detail report of your backlinks data with Serpstat. You can get a list of the anchor along with referring domain and pages. Also, you can monitor the backlinks of your website and your competitor's site. This tool also helps you to create quality backlinks from reliable sources to avoid Google Penalties. The Serpstat provide you a user-friendly dashboard. Here you will see referring domains, IPs, number of indexed pages, page rank and trust rank. You can export all your backlinks report on Excel or Google Sheets. Besides that, Here you'll see the number of referring domains and pages, the number of outgoing links to external and internal resources.
The plan & pricing of Serpstat:
Serpstat offers two types of paid subscription plans.
Personal: Pricing ranges starting from $19 to $299/Month.
Business: Pricing ranges starting from $499 to$2,500/Month.
Open Site Explorer is a great tool which is offered by Moz. It can help you to et complete link metrics for any website including page and domain authority. With this tool, we can submit a domain and see which pages on the web are linking to it and some impressive metrics. You can research your competitor's backlinks and also build high-quality backlinks on your site. If you want to find your competitor list. First of all, you need to go to OSE (Open Site Explorer) and insert your competitor(s) domain(s). Then you will filter by links from "External Pages Only" and "All Pages in the Root Domain."
With these filters, you can easily find out your competitors' website backlinks. After the above steps, you can export all this data by clicking on "Export to CSV." After that, you will import this data to Excel. This tool works best when you have a paid account of MOZ tool. Besides that, you can use 30 days free trial of this tool to get you started checking the backlinks of your site and the sites of your competitors.
The plan & pricing of Moz link explorer:
Standard: $99/Month (Ideal for bloggers).
Medium: $179/Month (This package also Ideal for bloggers).
Large: $249 (Ideal for SEO agencies).
Premium: $599 (Ideal for marketing agencies with a large clientele).
The OSE is the most powerful tool, which can crawl 35.5 trillion links, 579 million domain, and 5.4 trillion pages.
Majestic is a professional backlink monitoring tools. With this tool, you can create quality backlinks which are coming from various good sources. You can easily track your competitor's backlinks and their strategies. You can also get the full report of backlinks were indexed. Besides that, you can filter out link error like 404 error, 300 error, and duplicate URL.
The plan & pricing of Majestic:
The majestic have two different plans.
Lite: Starter plan $49.99/Month.
Pro: Professional plan $99.99/Month.
Conclusion:
At the end of the article, we can say backlinks is an essential part of SEO. If you want to rank well on the search engine, you should need to keep the focus on your quality backlinks. Try to avoid all spammy and harmful backlinks, or Google will be punished you and your site may be banned. So, in this aspect, we shared some genuine and authentic backlinks checker tools. which could be beneficial for your website. Thanks for reading this article. If you have any suggestion or queries regarding this topic, you can use our below comment box.
Previously we have written an article on the Best SEO Analysis Tools In 2019 For Website Monitoring to know of that you can read the full article:- These Are The Best SEO Analysis Tools In 2019 For Website Monitoring.