SEO Tips
Yoast SEO Vs SEOPressor: Best WordPress SEO Plugin For Higher Rankings
If You Are Searching For Best WordPress SEO Plugin For Higher Rankings Of your Site This Article Will Help You To Find.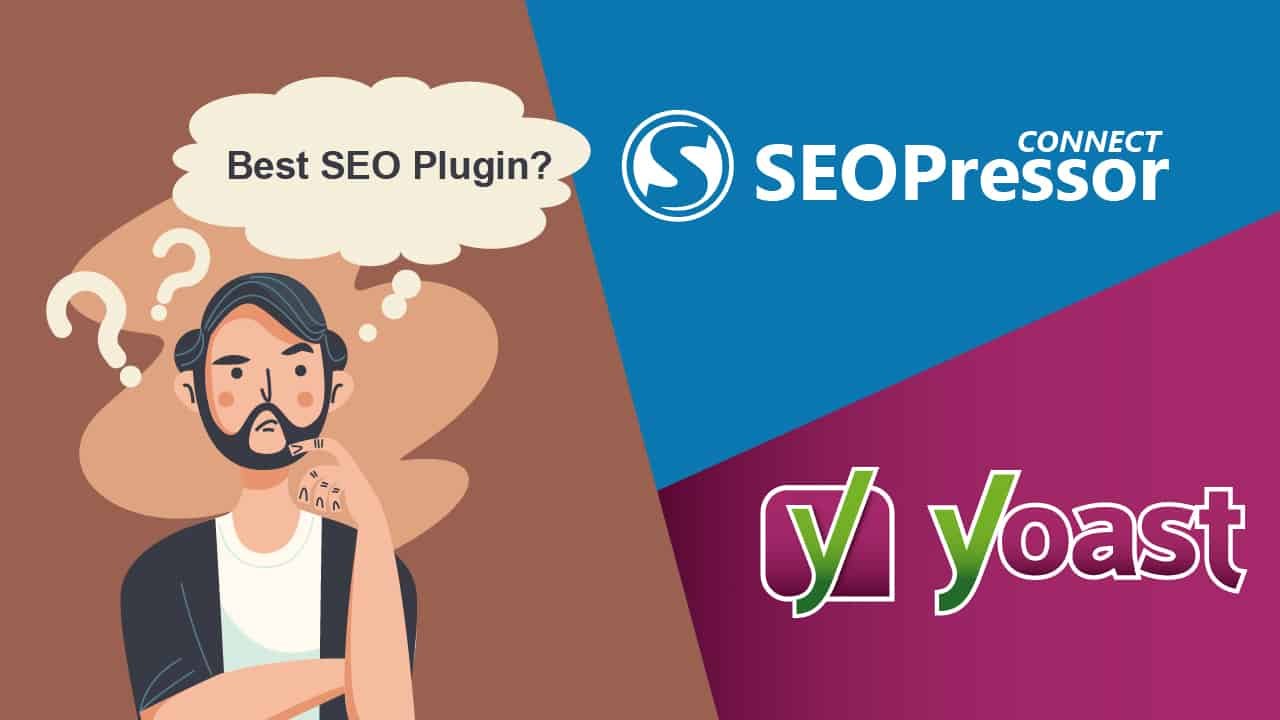 Do you have a WordPress site? you probably searched the best WordPress SEO plugin for higher rankings. See Yoast SEO vs SEOPressor full comparison.
Most of the people prefer WordPress as CMS because it is the most popular CMS in the world till now and the number of WordPress users growing in numbers continuously.  One of the main reasons for its popularity is a large number of availability of the plugins. In the world of WordPress, one of the most demanded plugins are WordPress SEO plugins. Search engine optimization is very much crucial for your site if you want to rank high on search engine results page. If you search on Google for "SEO plugin for higher ranking" so many top SEO plugins will appear. Some of the best and top SEO plugins are Yoast, All in one SEO, SEO Framework, SEOPressor, and many more. Every plugin has its own pros and cons. You might be satisfied with the features but might be disappointed with the pricing.
Read: 7 interesting Facts on why WordPress is better for Google AdSense.
In this article, we will be giving Yoast SEO vs SEOPressor comparison. The features and pricing will be highlighted of both plugins below. So let's get started with the characteristics of Yoast and SEOPressor.
Yoast SEO vs SEOPressor Content Optimization:
Content optimization is one of the most essential parts of search engine optimization. From finding keywords, to write SEO friendly titles, meta description, everything is vital if you want higher rankings. Firstly for writing contents we have to choose and target keywords. After selecting the relevant and profitable keywords, we need to set them on the plugins or tools.
Both the tools analyze contents for multiple keywords. Although the free version of Yoast SEO, only tracks single keyword the premium version analyze multiple keywords and synonyms.  The SEOPressor connect also targets numerous keywords.
Read: Understand The Search Engine Optimization And SEO Importance
Meta descriptions are also fundamental for search engines. Firstly search engine crawlers' reads the title and meta description of a blog. It helps search engines to decide what the article is about. So almost every SEO content tool plugin has this must required feature. The SEOPressor and the Yoast SEO both have the meta description suggestion feature. They correctly recommend you about implementing the keywords on the meta, how long it should be. In this segment, SEOPressor has some extra features; Schema.org and the Rich Schema markup. It helps to send more relevant information to the search engine.
Site Audit Feature:
Site audit helps you to determine your site's performance. This feature is most needed because if you cannot identify your website's errors and issues, you can't fix them at all. Yoast site audit analyzes your pages and shows you the problems and mistakes, but SEOPressor does the audit of your whole site. It shows all the issues of your website.

Link management is an essential part of both external and internal link. By the link management systems, you can avoid lousy connection and include plenty of internal link on your site. In the comparison of link management feature, SEOPressor connect has an effective smart link manager system. SEOPressor can audit or identify all your broken links. So, you can quickly fix or replace the broken links on your site. Besides that, SEOPressor can automatically link keywords on your relevant content based on their semantic indexation.
Read: What Are Backlinks In SEO And Why It Is Important For A Blogger
Whereas, the Yoast Premium version also giving some excellent suggestion for your internal link. You can pick related links for your article or blog very quickly. Every time its mechanism system suggest you the perfect relevant links, so you can easily copy the links or drag and drop them in your post. However, Yoast free version doesn't have included this feature.
Pricing Comparison Between Yoast vs. SEOPressor:
SEOPressor WordPress Plugin has a budget-friendly and very affordable SEO Plugin. It offers their service via a single subscription plan of $9 per month. However, there is no free subscription available on SEOPressor. You can use this Plugin on any number of sites with a single license. For $9 monthly premium, SEOPressor offers its customer.
Maximum On-Page SEO Control.
Unlimited On-Page Analysis.
Unlimited Domains.
Ready for Site-Wide SEO.
Always-on SEO Health Monitor.
Free Lifetimes Updates.
Finally, we can say if you are searching for a cheapest and powerful WordPress SEO Plugin to improve your SEO of a site, you must have checked this tool at once.
Read: 5 Excellent Online SEO Rank Checker Tools For Your Keyword Ranking
On the other hand, the Yoast WordPress SEO Plugin offers two types of services one is free, and another is premium. Yoast offers its premium plan, starting from $89 per year for one site.  For $89 it provides lots of impressive and excellent features. With the help of Yoast SEO WordPress Plugin, you will get more visitors from Google and Bing. As well as, you can get full control and power of your WordPress site SEO. The Yoast WordPress SEO Plugins Premium version has some massive and excellent features.
Keyword Optimization.
Fast Indexing on Google.
Preview of Your Page.
Readability Checker with Flesch Reading Ease Score.
It is Always Updated for Google's Algorithm.
Internal Linking Suggestion.
Redirect Manager.
Focus Keyword Export and Lots More.
Apparently, we can say Yoast is an excellent WordPress SEO Plugin, and it has been taken an attractive market in the virtual world. Yoast is the most popular SEO plugin for WordPress. It has over five million+ downloads and has a 4.5 rating.
But when we are going to SEOPressor, we found that SEOPressor has some unique features which make it different from others. Besides that, it can be used for unlimited domains. So, we can say who is managing multiple domains SEOPressor is the best option for them. It depends on your needs.
Thanks for reading. We hope it will help you to decide the right SEO plugins for higher rankings of your site. You can read SEOPressor related more articles here: Know How SEOPressor Can Help You On Web Content Optimization, and See Why People Consider SEOPressor As A Best WordPress SEO Plugin.