SEO Tips
Know How SEOPressor Can Help You On Web Content Optimization
If You Want To Write SEO Friendly Content, SEOPressor WordPress Plugin Can Help You A Lot.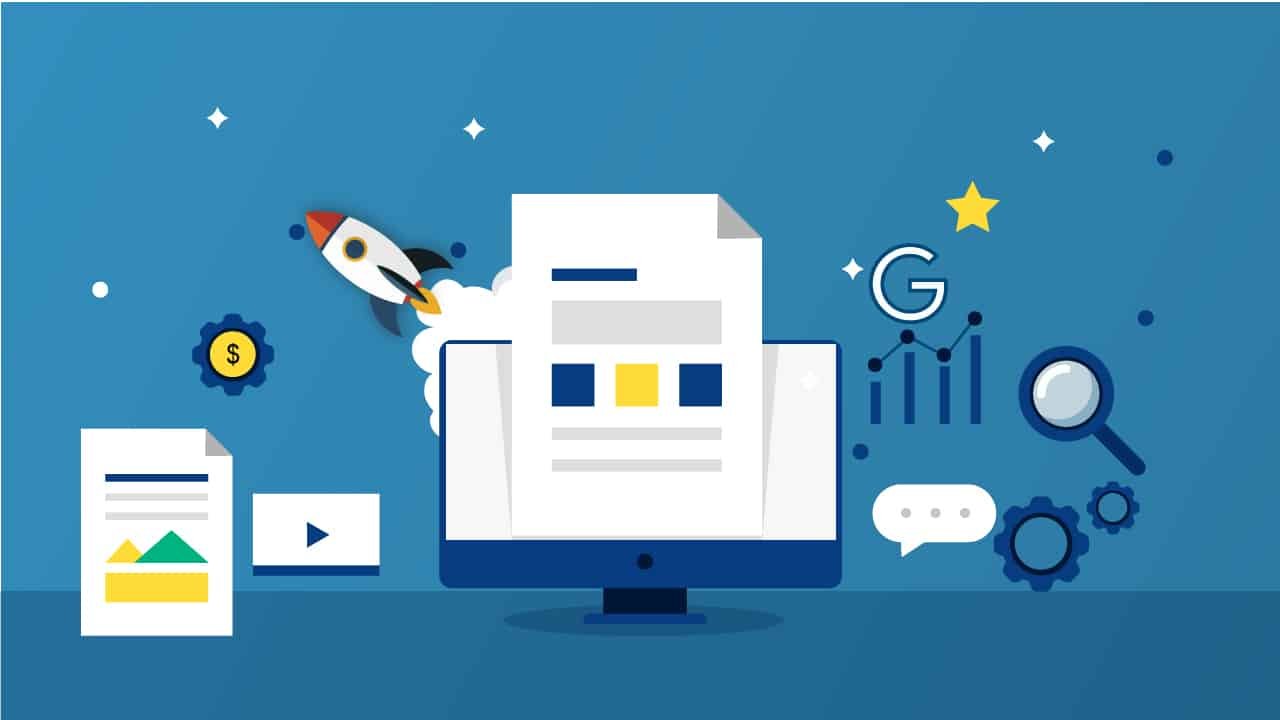 Once Bill Gates said "Content Is King" but in recent times only writing content is not enough. Content Optimization is now mostly required for ranking high.
Google has now a huge amount of contents even every moment so many blogs, articles are being published on search engines, social media platforms. Because of that, writing high-quality content is very essential. Besides maintaining the quality of the content it should be SEO friendly. It is because, without doing proper content optimization, it is hard to rank the article or blog on search engines.
Read: Understand The Search Engine Optimization And SEO Importance
For writing SEO friendly content and optimize them, there are lots of tools are available. They suggest people how to write, give suggestion about keywords, and give suggestion on optimizing contents. For optimizing contents, there are a lot of tools and plugins available. For the WordPress site owners, a wide range of options available. If we search for the most popular SEO plugin for WordPress obviously, the name Yoast will come. But, there is another plugin which is quite popular and has some impressive features. You can read-
See Why People Consider SEOPressor As A Best WordPress SEO Plugin
In this article, we will describe how you can use web content optimization feature of SEOPressor.
SEOPressor Web Content Optimization:
The web content optimization of the SEOPressor plugin gives all important information on a single dashboard. If you want to create high-quality content, you need to focus on so many things. The content optimization system gives suggestion on-
How long your title should be.
Where should you implement your keyword in the title?
We should be aware to use images alongside with the contents so that readers can find the content attractive and don't get bored. This system perfectly indicates the image to text ratio and suggests using more relevant images on the article if it needs to be done.
H2 and H3 keywords including suggestion.
How long your article should or how many words it should be at least.
Semantic Density checking.
Check the content and gives a percentage on the readability of that.
The keyword is on the URL or not.
URL length.
The system indicates all the errors on your content in red Colors, and all the warnings in Yellow color. If your content is optimized nicely, then it indicates Green.
Social SEO Setting by SEOPressor:
SEOPressor WordPress Plugin has a user-friendly social media SEO tool. You can share SEO-friendly content for your Social channels by the SEOPressor. Here you get an easy tool option to gear up your extra Social SEO efforts. Now social media is an essential part of a business. If you are a content marketer or if you are a blogger, you need to share your blog post regularly on social media channels. It does not only increase your web traffic, but it also improves your site performance. You can read 3 Simple Steps To Creating A Strong Social Media Marketing Strategy to know more about Social media marketing.
Share Your Blog Post on Facebook:
SEOPressor has an 'enable facebook open graph tool.' This tool has a smooth dashboard system. But before you post, you have to write about your blog type, URL, site name, title image, description, publisher name, author name, and admin. After completing that, you can share your blog post on Facebook just in one click.
Share Your Blog Post on Twitter:
Just like on the Facebook tab, SEOPressor WordPress Plugin also have an 'enable twitter card option.' Here you get an easy option to write down your blog type, site name, creator name, blog title, description, and image uploading option. After completing successfully, your post will be ready to publish.
Schema and Dublin Core Markup For Content Optimization:
Schema.Org:
It is a very essential part of web content optimization. It can help search engines like Google to understand the context of a web element. Besides that, it also helps your article to rank well on search engines. SEOPressor has efficient Schema.Org system. You can set up your Schema with some few simple steps.
Dublin Core Markup:
Dublin core is made of 15 metadata elements which makes the search engines much more accurate and efficient. It is is quite a similar thing to Schema.Org. You can also set up your Dublin Core Markup by the SEOPressor WordPress Plugin very easily.
On-Page SEO Settings with SEOPressor:

SEOPressor WordPress Plugin includes some essential features on their on-page SEO settings such as Meta settings, Canonical link, 301 redirect, and Robot rules.
Meta Setting:
A Meta tag is an essential part of SEO. Google Search crawlers check the Meta description and determine what a page is about. Moreover, it also considered as an introduction to your article or blog. SEOPressor has a useful tool which would help you to write SEO friendly Meta description. Here you would get a secure dashboard system to write and check your accurate Title tag and Meta description. As well as, you can also click the 'Preview button to see how your Title Tag and Meta Description displays on Google.
Canonical Link:
A canonical URL link is blocks of coded in Hypertext Markup Language (HTML). That helps the webmasters to prevent duplicate content issues by specifying your authoritative or preferred version of a web page as part of SEO. It also affects your search ranking and web traffic. When you have using proper canonical links, it increases your traffic flow across URLs with similar content and improving the reliability of the data gathered from your website analytics. SEOPressor has a canonical URL link option where you can attach your URL so easily.
301 Redirect URL:
SEOPressor also has a 301 redirect URL system feature. You can perform this action so quickly from here. A 301 redirect is a permanent redirect from one URL to another. So when you create a redirect link for your domain, then search engines rank all the addresses based on the domain authority from inbound links. For example, when you redirect your current blog post to xyz.com/blog/ instead of the original URL. So, if your visitors click on your existing blog post, they automatically are directed to xyz.com/blog/ instead.
Robot Rules:
SEOPressor has an excellent Robot Rules system. Here you would get full control of how you want Google Crawlers to crawl your website. In the previous article, we had given some information about how Google crawls your content by the Robot.txt or Robot Meta tag. SEOPressor WordPress Plugin has a smooth dashboard system where you can choose no-index, no-follow link, no-archive, etc.
LSI Keywords Engine For Better Content Optimization:

Keywords are playing an important role in SEO and web content. A perfect combination of keywords makes content more beautiful and it also helps the content rank easily on search engines. But it is not so easy process to find out the right keywords for your Blog or Article. Besides that, Google has regularly changed their crawling system. So, in this circumstance, if you did not find out the right keywords you will not get a high rank on search engines.
Read: What Are Backlinks In SEO And Why It Is Important For A Blogger
SEOPressor WordPress Plugin has excellent LSI keyword analysis tool. This tool can help you to write SEO-friendly content every time very easily. The full form of LSI keywords is 'Latent Semantic Indexing'. This tool mainly works to find out user search patterns and behavior. LSI Keywords always suggest you the right keywords with the improving SEO score. When you have included the LSI Keywords suggested to you, you will instantly see a green check and a boost in your SEO score.
Thanks for reading. We hope the article was full of useful information. To read more SEO related articles you can read: How To Create SEO Friendly Content By Using SEMrush? and Know These Points Before You Go For Organic SEO Services Of Your Site.