Earn Money
The Advantages And Disadvantages Of Freelance Jobs
Read The Full Article And Find Out How You Can Prepare Yourself To Be A Freelancer.
Are you planning for freelance jobs? Before you make a final decision, you should need to know the advantages and disadvantages of becoming a freelancer.
Freelance jobs or work is commonly used for a person who is self-employed and is not necessarily committed to a particular employer. Undoubtedly freelance work is a better idea to earn money from home. But sometimes it may not be possible for us. We have to make a final decision before starting new work. It is a significant thing in every part of the practice. Here in this article, we want to say the positives and negatives part of freelancing jobs. So, you can make an informed decision and thoroughly understand every aspect of it.
Let's know about the advantages of freelance jobs
There are many advantages of being a freelancer. Now we are going to discuss some reasons why people decide to choose freelance jobs.
1. You're your boss:
When you work for your manager, you always have to work according to their instructions. But when you're a freelancer, You no longer have to answer to anyone but your clients and yourself. It is the most beneficial thing in a freelancing job. Here you can decide when and where you work. Additionally, you have full control over which projects you choose to work on. Besides that, you can easily do your work from home.
2. Freelance jobs help you to earn more money
You get your payment after 30 days when you work for a fixed salary. But, freelancing has no boundaries; it is the most suitable place where you can make more money for your skill and time. According to the web report, freelancer makes 45% more than the average full-time employee. Here you can get a tremendous opportunity to meet with your global clients.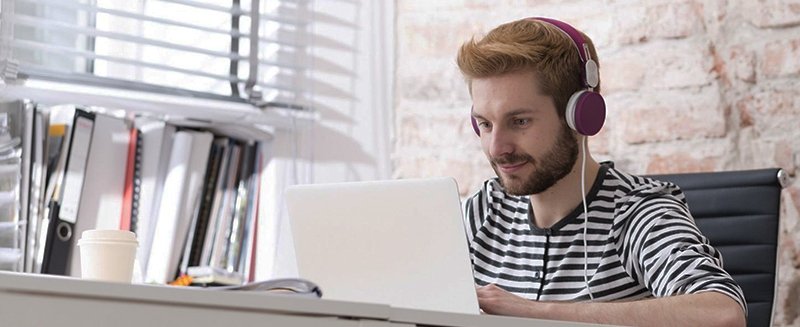 3. Flexible working hours:
One of the significant advantages of becoming a freelancer is that you can work whenever you want. Here you can set your flexible working hours for any duration, 4 hours, 10 hours, or 16 hours. As well as, if you want to take a holiday to go somewhere, you can make it easy to go for it this will not affect your regular work.
4. Work with your multiple projects:
Freelancing gives you the opportunity to work with different projects at the same time. Here you can easily connect with clients in other countries across your geographical boundaries. So, you have more chances to work with various projects and companies. As a result, you can increase your knowledge and skills alongside your work.
5. Control over jobs and your clients:
When you work for someone else, you don't get a choice of which person you work. But, in the field of freelancing platforms, you have full power and freedom to choose with whom you work. Additionally, it also helps you to increase your income in the right way.
6. Freelance jobs give you more profits:
As a freelancer, you may be able to deduct many more expenses or discounts that aren't appropriate for employees. No longer do you have to work for a fixed rate, no matter how large the projects are that you complete. Now, you can keep all the profits from your large and small projects and clients. This is one of the best benefits to improve yourself and expand your business.
The disadvantages of freelancing work
While many incredible benefits are surrounding the freelancing work, but another hand there are also many disadvantages. You should be careful about each of the following before you switch to this platform.
1. No job security:
Unfortunately, being a freelancer means that your income and your workload are variable. For the most part, you won't be able to depend on any regular project or client, whereas you would know the exact pay you'll receive at a traditional job.
2.

Sometimes you may not get your fees

:
In the case of freelancers, the risk of not getting paid properly is at stake. This is a place where you are not particularly familiar with your clients. So the risk of working with fraudulent clients is a significant matter for you.
3. Freelancing jobs have no personal benefits:
When you work with the traditional job your employer handles all of your health or retirement benefits or bonuses. However, as a freelancer, you have to bear the cost of purchasing your health benefits. You do not get money for your sick days or vacation time to use.
Conclusion:
At the end of the article, we can say freelancing is an excellent way to earn extra income. However, not everyone will be able to do what they need to be a successful freelancer. It is not suitable to leave a regular office job and start freelancing job. In spite of the disadvantages, it can be started as a part-time activity. And when you gain more experience, you can be turned into a full-time profession.
Thanks for reading this article. If you want to read more article related to freelance, then you can read:-