Earn Money
Everything You Need To Know About Freelance Earning Sites
Detailed Introduction Of Top Sites Where You Can Earn By Freelancing.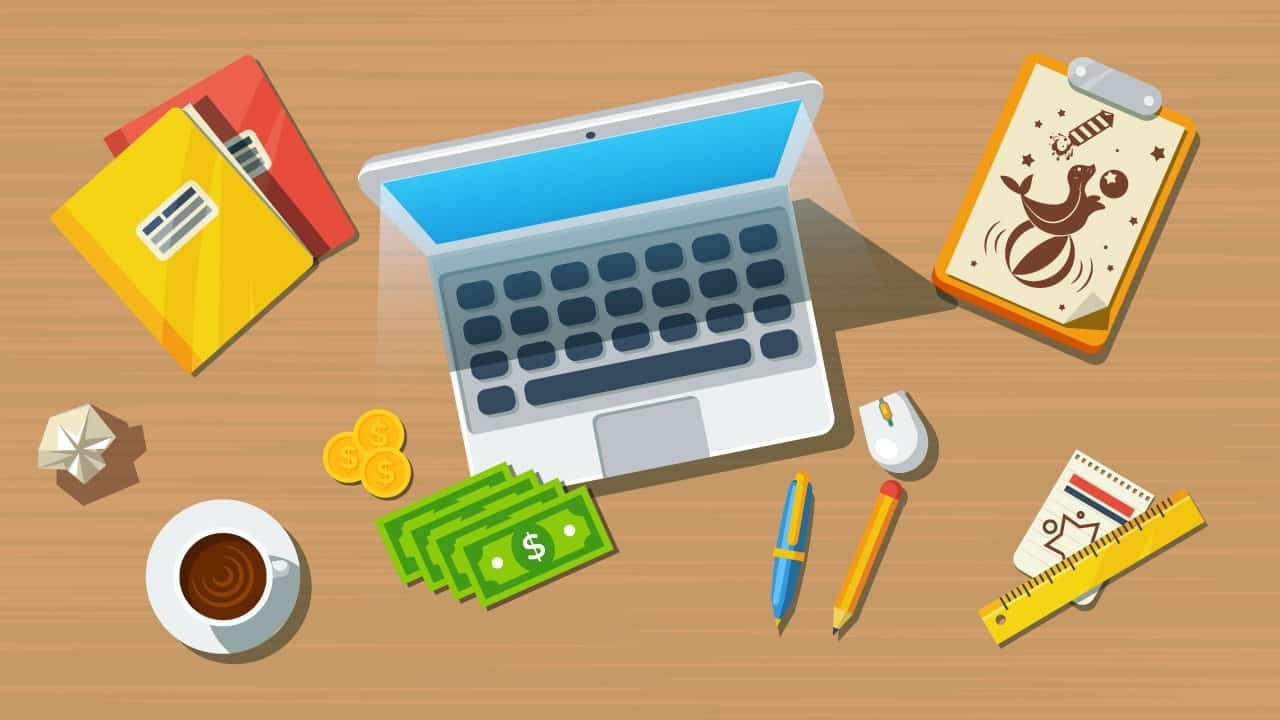 Freelance earning sites are very popular. Now a huge amount of job seeker people online and freelance jobs giving them the opportunity to be self-employed.
If you are online, searches for online earning methods, look for genuine ways to income then most probably you have heard about this term "Freelancing." In this article, we will describe what is freelancing and why you can easily earn money by freelancer sites. As an addition, we will recommend you top freelancing sites where you can start your freelance career.
What is freelancing jobs?
Freelancing is doing a job as per having skills not under any particular organization, timing or boundaries. Yes, it is a job but a different type of job. If we think of a job we see there will be offices, we have to go office regularly, and get paid monthly or weekly basis. But in freelancing, there are no limitations and boundaries. Now you might think about why people will try to go for freelancing. Let's check its answer.
Why people do freelancing works?
Lots of people are now on a row who thinks this traditional office, jobs, waking up in the morning or as per the shifting and going for the job. There is such kind of people are large in the number who has talent skill, but for some reasons, they cannot join in an office as a regular worker. They might have some problems which push them back and forced them to stay home. Some people want to be their own boss.
They don't want to work under someone guidelines or rules. They want to work freely without any barrier.  For all these people freelancing is one of the best ways to make money online. Now you might think ok that's ok that's why people go for freelancing but how people will get the jobs or the tasks and who will offer those jobs?
Who offers the jobs to freelancers?
Freelancers get jobs by both companies and individual persons. One question naturally come that they are the companies they have their offices, staffs, where they can complete their assignments, why they will hire freelancers for the job. Sometimes on the company employees, the pressure gets high or employees on the vacations, so they hire freelancers. As a comparison to the regular employees' freelancers are much cheaper. Some so many individuals may work somewhere or have so many tasks to complete. They also hire freelancers to finish their job.
Now it is ok there are so many firms, organizations, individual persons offering jobs who want to earn from freelancing but they connect to each other?
Well, there are so many popular freelancing websites are available on today's date where people and freelancers get connected. Freelancing websites work as a medium between the clients and the workers to connect to each other. Below we are giving an overview of top freelancing sites on the planet.
Earn by freelancing on Freelancer:
It is a global crowdsourcing market place having their head office in Australia. As per their website, it is the largest freelancing and crowdsourcing platform. They connect over 31 million-plus employers and freelancers globally from 247 countries across the globe. There are over 750 job categories are available on the freelancer.com. After finding the projects, you have to bid there to get the job. There are many plans available by which you can start bidding for the job.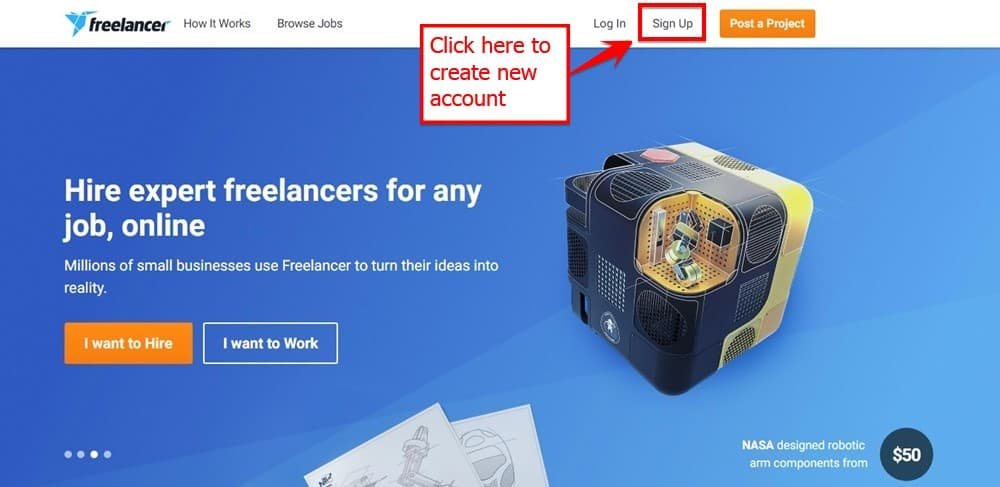 When you log in for the first time on Freelancer, you get the free membership plan and receive 8 bids per month. With the free package, you will neither be able to bid too many projects nor have too many project opportunities. To get more chances, you might go for plans like Intro, basic, plus, professional, premier. Premier is the higher end plan, but you can upgrade it to for more facilities. As per the packages get high you get more bids, more skills to enter and other options.
Earn from freelance earning site PeoplePerHour :
This is a UK based online platform that connects clients with the freelancers. According to their website, they connect over 1 million clients, and freelancers and freelancers have got paid over 10 million Euros. On that platform, there are two options; Buyers and sellers. Buyers are the recruiters or clients who post jobs, and the Sellers are the freelancers who seek for the jobs.
The freelancers who want to earn from freelance site PeoplePerHour have to pay 20 % of their income until they reach 500 Euro slab. There are three slabs for fees, and this is the first one. The second one is for 7.5 % fees when you enter to Euro 4500. The last one is anything above Euro 4500 is 3.5 %. Here is this freelancing platform the free members receive 15 bids per month. Also, they have premium plans to get more job bids.
Find freelance jobs at Fiverr:
This is also on the top freelancing sites. Fiverr is an online market place and freelance service provider based in Israel. On the Fiverr, you can get services at just $5. Here on Fiverr, each service is called as "gig." Four types of seller levels are on the Fiverr.
Seller.
Level One Seller.
Level Two seller.
Top Rated Seller.
Once you join on Fiverr, you are on the seller. With the seller, you get 7 active Gigs, 2 Gigs extra.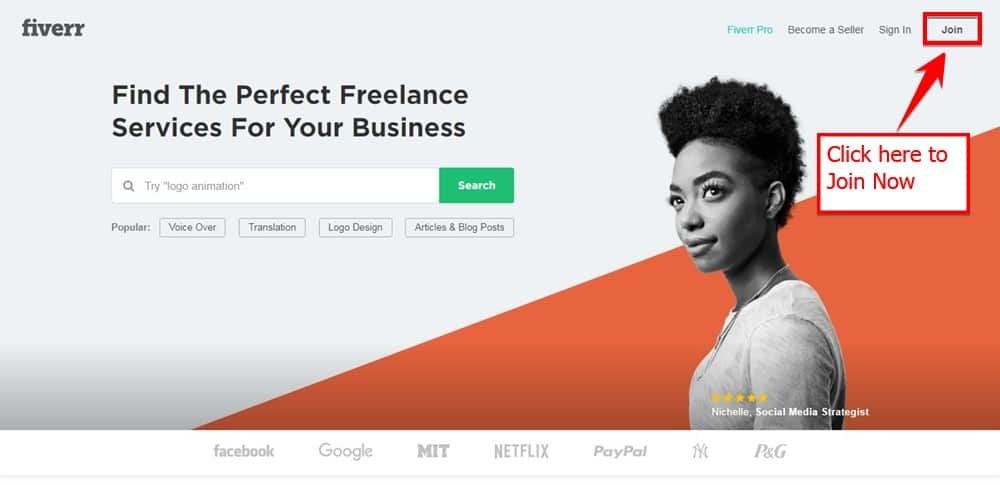 With Level One Seller, you get more options, more chances to earn. To reach Level One Seller, They check your 60 days performance, and if it fits their measurement, you will be on Level One.
Level Two Sellers have to earn at least $ 2000. To become a Level Two seller, someone has to cover 120 days as an active seller.
The last one is the Top Rated seller, and you have to earn at least $20000 for that. The earning clearance is 7 days for this seller.
Lots of people all over the world do and search for freelancing jobs in Fiverr.
Do freelancing Works in Upwork:
Upwork is a popular freelance earning site. The Upwork was formerly known as Elance-oDesk. This site also has a big community of buyers and seller. On Upwork two types of users are available for the sellers who want to fulfill their work ( Company Account ) and the people who want to provide their services or freelancers ( Freelancing Account ).
The Upwork takes 20 % fees as commission on freelancer's first  $500 income. From  $501 to $9999 Upwork charges 10 % as commission.  When a freelancer reached to $10,000 Upwork takes fees of 5 %. We have written a specific article on Upwork, describing how you can get start with Upwork, how you can earn from it. You can read the article:- Know How You Can Make Money From Freelance Platform Upwork
All these freelance earning sites are reputed and people are making tons of money from them. There you will find various freelancing jobs in multiple categories. Some high demanded freelance job categories are; graphic design, website development, android application development, data entry jobs, SEO services, copywriting, Ghostwriting, Link building and many more. You can choose the category where you have your knowledge and interest.
Thanks for reading. We hope now you know how freelance earning sites work and how people get freelance jobs. If you want to read earn money related more articles to earn money you can read:- 10 Great Internet Businesses That Works In Low Or Zero Investments, The Excellent Guide For Beginner How To Make Money With eBooks.