Earn Money
How To Earn Money From YouTube? Popular Earning Methods Explained
See The Earning Opportunities For The Content Creators On YouTube.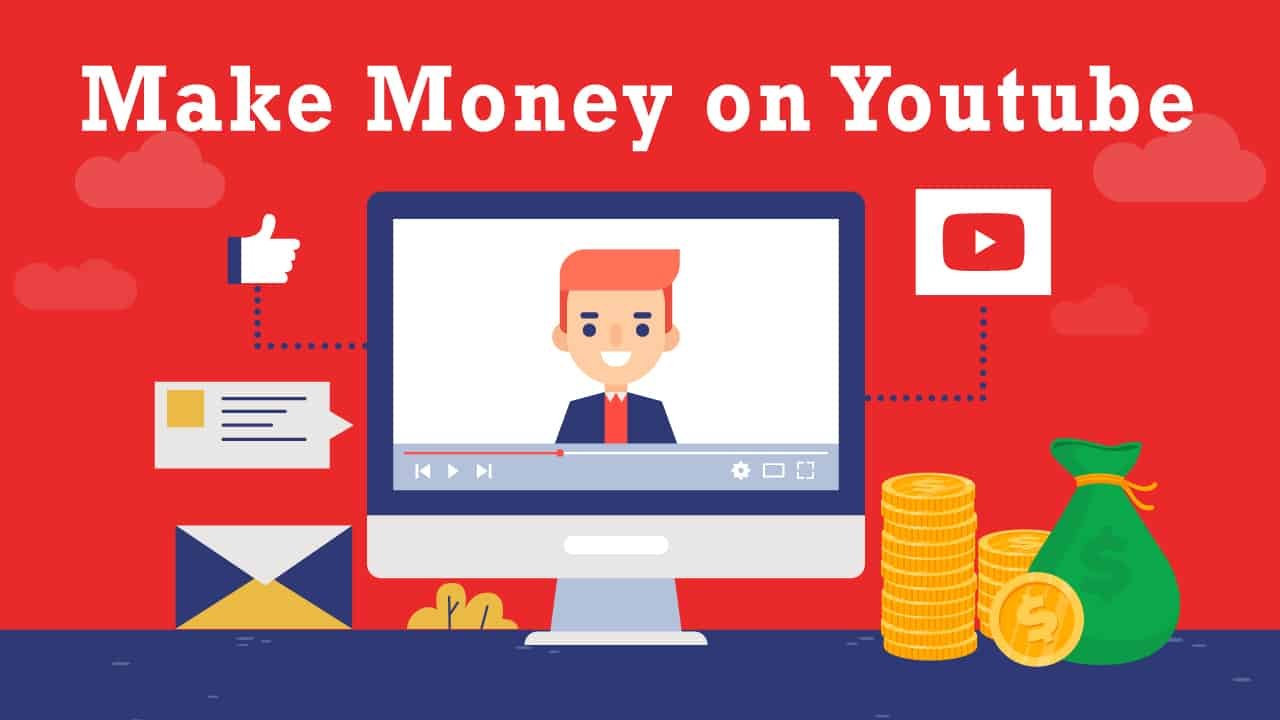 YouTube has billions of audiences worldwide and lots of the people among them probably search in the same place, how to earn money from YouTube?
YouTube is currently the second biggest search engine just after Google. Besides that, it is the second most visited website just after Facebook. From the time when Google buys YouTube for $1.65 billion, it has changed in many ways. Now YouTube has so much video content, so much audience, and of course, so much revenue. Currently uploading a video on YouTube is not only just for fame, or to get the popularity, it is also about the money. On the platform, so many people earn a massive amount from it. The people who are reading this article, most probably they also watch videos on YouTube. In this writing, we have mentioned all the popular earning options you have with YouTube.
The first option you have is a-
YouTube partner program:
YouTube is a subsidiary of Google. All the publishers, whether they have run their blog on Blogspot, into their own site, or they are YouTube creators, everyone is on the AdSense program. Google is a big platform where advertisers invest billions of dollars. On YouTube, Google shows advertisements. There is a different type of ads on YouTube by which people make money like display ads, overlay ads, skippable video ads, non-skippable video ads, bumper ads, sponsored cards.
The first option to earn money from YouTube is Google AdSense. When you create a channel on YouTube, upload a video there, turn monetization on, Google show advertisements on your videos. The more viewers you have, the more you can earn. The earning counts on like RPM, how many clicks you get. How much CPC you are getting is also the main thing on YouTube. As compared to any individual website or Google publisher, Google shares less revenue with YouTubers. Among the blogging and YouTube, Google shares more revenue with blogging.
Affiliate marketing:
On Google AdSense or YouTube partnership program, the CPC and you are earning through it, are not constant. Sometimes, the CPC is great, and sometimes it is deficient. The second best option you can go with is affiliate marketing. If you know what is affiliate marketing, you can use it here and earn lots of money. Affiliate marketing is referring to someone to buy any product or services. Affiliates success due to their ability to explain and help people. YouTube is a great platform where you can share your expertise on a broad number of audiences. Lots of things you can describe more easily. That increases the chance of your affiliate sales. In the description section of a video, you get a big space where you can put your affiliate links. Most of the people earn money from Amazon affiliate marketing program. Amazon has a wide range of products so as per your niche you can promote your Amazon affiliate links on YouTube. besides that, if you have knowledge of technical things like domain, hosting, email marketing, you can promote those products too on Youtube. These products or services offer more commission and some of them give recurring commission too. You can read-
This is because they pay a great commission on affiliate sales.
Sponsored Videos:
When you find videos related to any product or service, the YouTuber speaks at the first that this is a paid video. It means someone has paid the person to make this video. Most of the YouTube creators, who have a huge number of subscribers, earn the lion's share of their earnings from sponsored videos. Companies need to sell out their products, services. For that, they promote their products. They invest so much money on all kinds of promotion platforms. They offer YouTube channels to promote their products or service. The amount they offer depends on how many views you get on a video, how many subscribers you have, the quality of your videos.
YouTube super chat:
This is also a great way to earn from your YouTube channel. This earning opportunity was introduced by YouTube in 2017. In your live feed if someone wants to put their comment on the top they have to pay and the amount will go to the YouTuber.
Merchandising:
Selling your merchandise on YouTube would be another great idea. You can sell your merchandise t-shirts, jumpers, mugs, smartphone covers, caps and many more. If you have enough engaging and active subscribers on your channel. There is no accurate number of watch time or a subscriber number you are going to need before starting your merchandise.
Channel memberships:
When you get enabled your channel memberships, your audience will pay a monthly membership charge to get access to your exclusive contents, videos. They can get public badges, emojis. When your channel will have a channel membership option, people can see a Join button beside the subscribe button. This is also a great way to earn from your YouTube channel on a monthly basis.
These are the popular earning sources from your YouTube channel. We hope it was full of information. Read more earn money related articles-