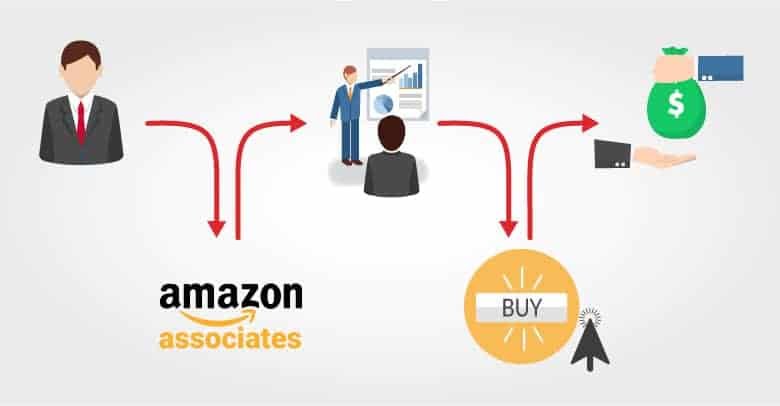 Join Amazon Affiliate Marketing Program today and start a good amount of earning with Amazon. It is free, 100 % genuine and very easy to start.
When the name Amazon comes in our mind, an image appears commonly in our mind. The image is about one of the world's biggest shopping platforms, but in actually it's beyond of it. Amazon is not only a global e-commerce platform from Amazon you can lead amount of income. Stay tuned because we are going to describe how you can earn money from Amazon.
What Is Affiliate Marketing ?
In our previous article, we wrote about what is Affiliate marketing. You can check that :-
How Does Amazon Affiliate Marketing Work ?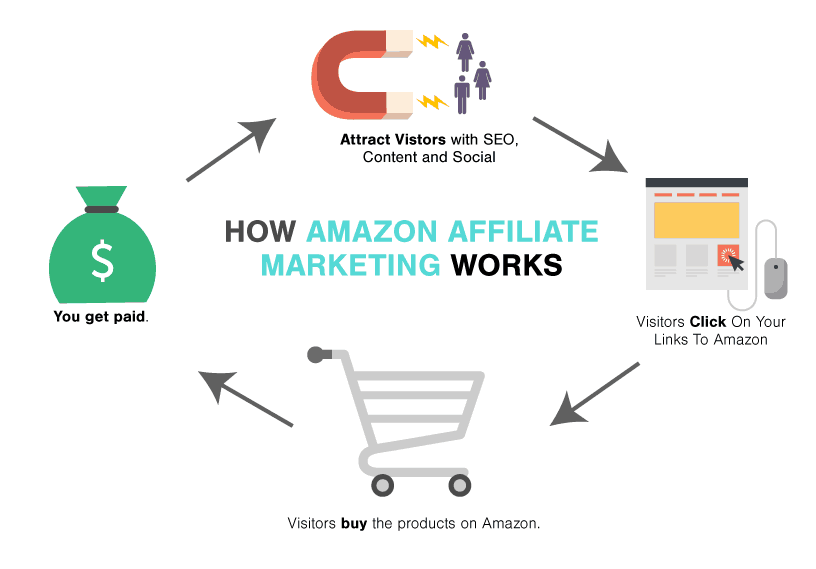 Amazon sales products on their platform and to sell their products, they run an affiliate marketing program. Amazon's affiliate marketing program is called Amazon Associates.
Amazon Affiliate Marketing is now very popular, and there are lots of people earning lots of money from it. Amazon provides you link or Banner Codes especially for you. You have to spread those links or Codes. Whenever someone buys something using those links or codes you receive money as a commission. The commission varies on the products. Some products have the high commission; some products have the low commission. As per your sales, you will receive the commission from Amazon Affiliate Marketing. All you need to do is develop a website or Application where you can promote those Amazon Affiliate Marketing links and set the banner codes.
Now Let's Talk About The Process How You Can Start Your Amazon Associates Earnings:
At first you need to create an Affiliate account on Amazon Associates to connect with Amazon Affiliate Marketing Program.
It is entirely free and effortless to create.
After clicking the above link you will get the Join Now button, you need to click there. Then you give the required details there to sign up. After signing up, you will get a dashboard. On that dashboard you can manage your earnings, real reports,products, payments,etc.
You will get your product link and banner code from your dashboard. Now you only  need to promote your products.
How You Can Promote Your Products?
Choose the product categorie which you want to promote:
You have to choose the products categories. Amazon gives different types of commission on a different kind of product sale. But you also need to give your attention on which products you have interest.
Share your product links on social:
You know? Now social media platforms have the vast number of audience. If you can share your product links on your social media platforms, then you can easily reach to a large number of people quickly.
Promote the products through your website:
If you want to make the excellent income from Amazon Affiliate Marketing then you need to choose blog type websites. If you develop a blog type website, where you can write about your interested products. You can give your opinion, you can discuss them about the features of the products. On that blog, you can provide the Amazon affiliate Marketing link or banner Code for that product.
Lots of people using Amazon affiliate marketing and earning a significant amount of money from AmazonAssociates. As the angle of genuineness, there is nothing to say about Amazon. Everyone can join in Amazon Affiliate Marketing and earn money, and if you are also interested in that, you can surely give a try on this. Thanks for reading this article. So if you have any suggestion or if you like this article, please comment below.