Tech
JBL Launched Its Endurance Peak And Endurance RunBT Headphones In India
The Pricing Of Those Headphones Starts At Rs. 3,199.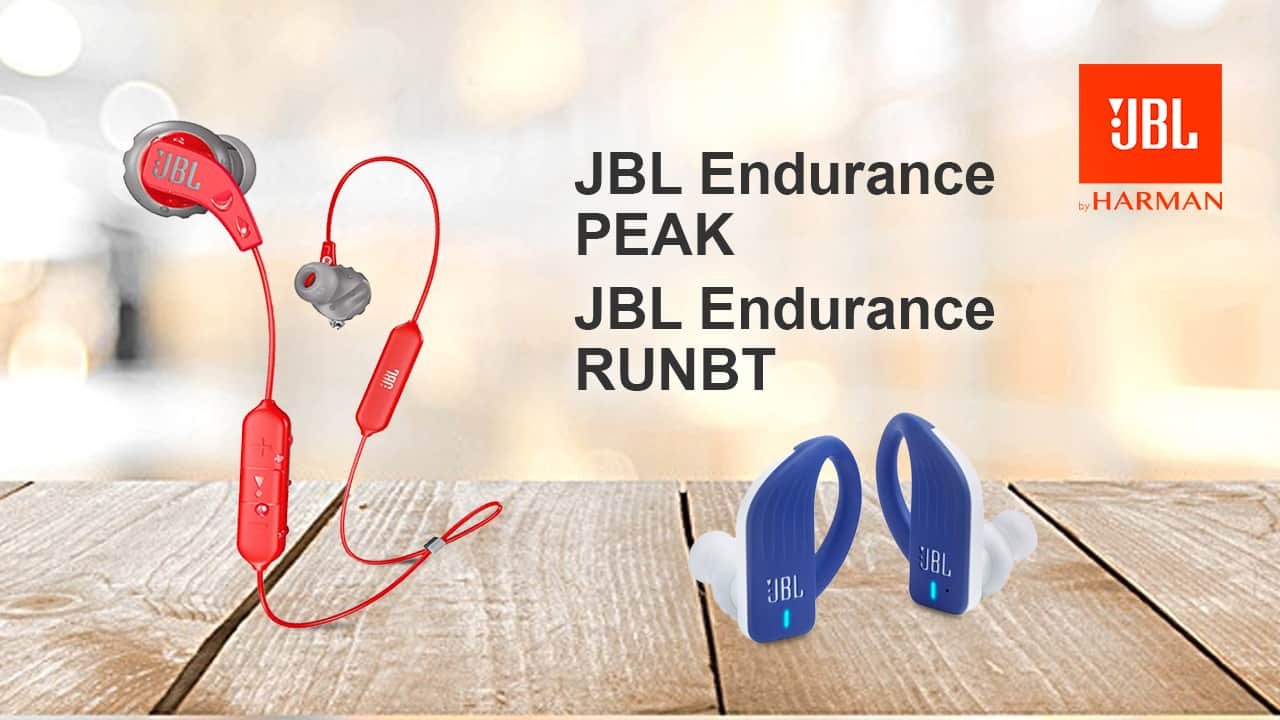 On Thurs day JBL Harman introduced two new headphones in their Endurance lineup, Endurance Peak and Endurance RunBT in India.
The headphones are available on JBL.com, retail stores, and Samsung brand stores. These headphones are the newest addition to JBL's Endurance lineup.
Pradeep Chaudhry who is the Country Manager of Harman India, commented on the launch in a statement, "The new Endurance Peak and RunBT are specifically crafted to ensure a nonstop dose of JBL signature sound in a compact and sporty design. Consumers with an active lifestyle are constantly looking for high quality wireless headphones and these two products are specially made to wither intense workouts and training sessions. All these features are in addition to JBL's signature sound quality."
JBL Endurance Peak specifications and pricing:
The Endurance Peak in-ear headphones have the PowerHook technology which ensures the headphones don't fall out from ears while running or working out. It is true wireless earphone supports both mono and stereo mode. It enables users to effortlessly control the volume, to take calls, or control the music playback. The headphone has OPX7 rating and has 10 mm, audio drivers. The company said that the headphone has 4 hours of battery backup and the smart charging case will provide up to 24 hours charging. The JBL Endurance Peak has the pricing of Rs. 12,599.
JBL Endurance RunBT specifications and pricing:
Endurance RunBT has the FlipHook two-way design. It enables users to use the headphones as in-ear or behind-the-ear as per their comfort. It has 8 mm drivers in each headphone. The headphone does not have any IP rating. The company claimed the headphones can give 6 hours of music playback. It takes 2 hours to fully charge of the batteries. The pricing of the Endurance RunBT headphone is Rs. 3,199. But JBL's official site is offering a discounted price of Rs. 2799.