Tech
Hustle in style this season with the all-new range of watches from Helix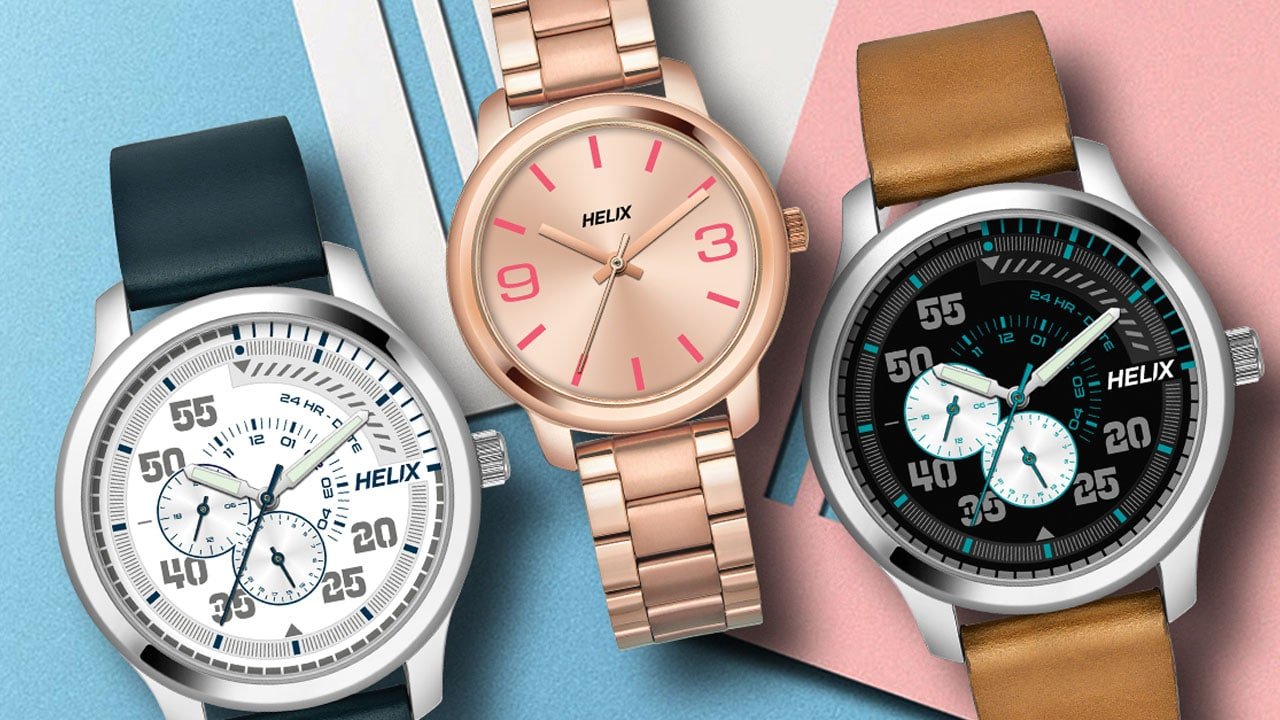 Mumbai: Helix, a brand by Timex Group India Ltd, one of the world's largest watch manufacturers, has introduced a new range of Helix watches that are packed with vibrant colors and edgy designs styled to suit every wrist and pocket. These watches are designed for the free-spirited variety seekers and for the filter-loving expressive generation. The all-new Helix Hustlers collection comes in 17 trendy styles for both men and women.
The styles are inspired by feminine colors & silhouettes for women and by sporty & edgy designs for men. With a multifunctional linear day and date display, 3 ATM water resistance, and flattering attachments in leather & stainless steel, the Helix Hustlers watches for men are a must-have this new season. Designed for the filter-loving generation, these classics yet fashionable timepieces are perfect for making a statement with a new look every day.
Commenting on the launch of the new range by Helix, Mr. Manoj Juneja, Vice President – Sales & Marketing, Timex Group said, "We are pleased to announce the launch of this new range of edgy and stylish watches by Helix. This all-new analog collection is specially designed for the free-spirited youth that loves expressive styling and filters. Available in vibrant designs and colors for women as well as sporty and edgy designs for men, this collection celebrates individualism and unique style."
Step up to a new fashionable look this season with the all-new range of Helix watches. Buy these Helix watches from authorized Helix retailers or on the official website https://helix-watches.com, at a price point starting INR 1595 only. Helix watches come with a full 1-year warranty that is fulfilled by Timex Group across all service centers in India.