India
Dhara Helpline: In support of the masses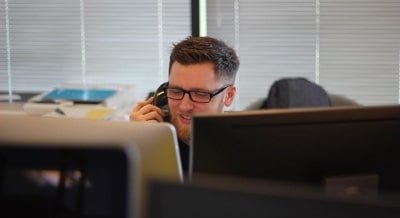 <br>With more than 150 professionals from across the country, the platform offers services 24×7 in English, Hindi, Assamese, Bodo, Marathi, Khasi, Bengali, Garo and Tamil.
Dharitri Nath, Project Head, Dhara Helpline said: "On May 14, the Director General of WHO made a worldwide appeal to immediately increase access to mental health services or risk a massive increase in mental health conditions in the coming months. As the second highest populous nation, a major component of our country's response to the coronavirus pandemic will need to include support for the masses with their mental health needs immediately."
She added: "At Dhara Helpline we have been making efforts to make mental health counseling accessible to all, especially women and children, and the opening of the helpline for the general public was a natural progression for us. While the Dhara Helpline to the Corona Warriors will remain free, we have added a 'Pay as you wish' option for the general public to make the initiative sustainable. It is open for all and accessible from anywhere in the country."
Dhara Helpline for Corona Warriors is +91 92054 67567 (4am to 2am daily) while for general public is +91 2239560964.
(Puja Gupta can be contacted at puja.g@ians.in)
–IANS<br>pg/tb/