India
45-year-old Kanpur man beats end-stage oral cancer amid lockdown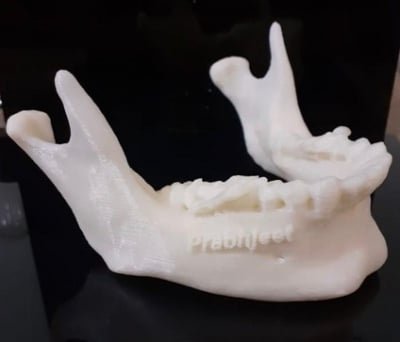 New Delhi, May 6 (IANS) A 45-year-old patient beat end-stage oral cancer after he was quickly shifted to the national capital from Uttar Pradesh's Kanpur district to get medical intervention amidst nation-wide lockdown.
When Jaspal's tumor began to bleed, his oncologist informed him he needed immediate surgery. However, he was unable to avail surgical facilities in Kanpur and needed to travel to New Delhi for them.
Jaspal said: "I had almost lost all hope, but Kanpur's Gurudwara Committee, Dukh Niwaran Sewa Society and the DM's office worked together to ensure I reached Delhi on time and was provided the necessary treatment."
The Gurudwara Committee, Kanpur and Dukh Niwaran Sewa Society, along with prominent members of Kanpur's society provided funds for Jaspal's surgery and the District Magistrate's Office, Kanpur facilitated the travel pass and transport to the Fortis Hospital in Delhi's Vasant Kunj.
Arranging the logistics for his urgent travel to Delhi was no easy feat, yet it was imperative as his condition was very serious and he needed immediate medical intervention, stated the hospital.
Dr Malhotra said, "On presentation, the tumour in the left buccal mucosa had proliferated, affecting the outer skin and upper jawbone. The tumour had also bled once, signaling rapid deterioration in Mr. Jaspal's condition."
"He underwent radical surgery on 15th of April 2020, which included the removal of his entire left cheek including the outer skin and both the jaw bones. His face was reconstructed using tissue from his chest and scalp."
Jaspal was kept in the ICU for 48 hours, following which he began to show signs of recovery. He was discharged from the hospital on April 20, and is now cancer-free with fully healed face, he added.
"He no longer faces the threat of impending death. This is an example of our society's resilience, readiness to help in challenging times and joint efforts to save a life."
–IANS
aka/vd