Tech
Woman posing in flooded streets of Patna goes viral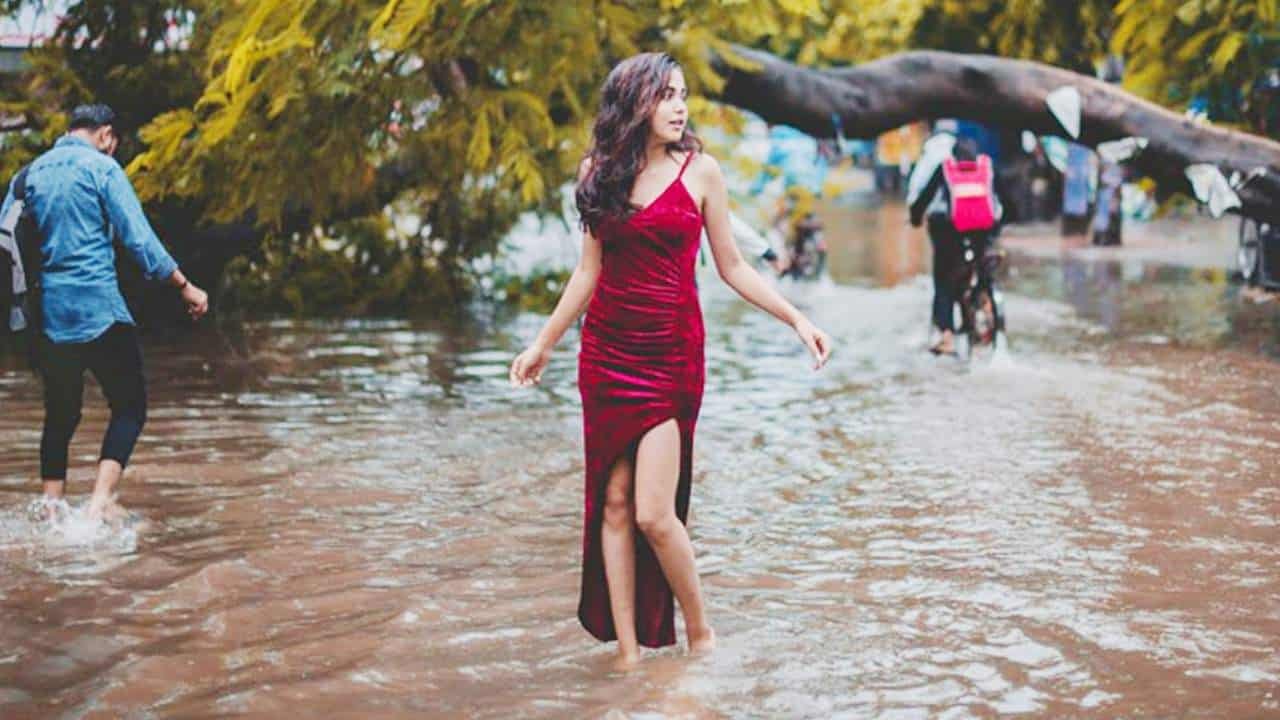 New Delhi, Oct 1 (IANS) Photographs of Aditi Singh, a student of the National Institute of Fashion Technology (NIFT), posing on the waterlogged streets of Patna capital of Bihar has gone viral all over the Internet.
Titled 'Mermaid in Disaster', the photographer Saurabh Anuraj posted the photos on Instagram and Facebook shows Aditi in a red dress posing on the flooded streets of Patna.
"Photoshoot bas Patna ke current situation ko dikhane ke liye kiya gyaa hai isko galat way me na le (This photoshoot was done to show the current situation in Patna. Do not take it in the wrong sense)," Saurabh wrote on Facebook while clarifying the purpose behind the photo shoot.
The photoshoot has collected over 10,000 'likes' on Instagram along with mixed responses from the netizens.
"Splendid work, do not listen to negative comments…U are doing great," a user wrote.
"What bull**** is this? You're making fun of the calamity Bihar is facing. Shame on you idiots," another user wrote.
After many criticised, Saurabh posted clips of a video of how the shoot to show how difficult it was.
"No one ever has the wish to stand on gutter water and pose. Everyone has their own ways of sending out a message to the world," he noted.
The National Crisis Management Committee (NCMC), headed by Union Cabinet Secretary Rajiv Gauba, met on Tuesday to review the prevailing flood situation in Bihar and directed that immediate assistance be provided to meet the crisis.
The NCMC has been informed that action to evacuate and rescue people and livestock has been taken by the state government machinery, in which all assistance have been rendered by the National Disaster Response Force (NDRF) and other Central agencies.