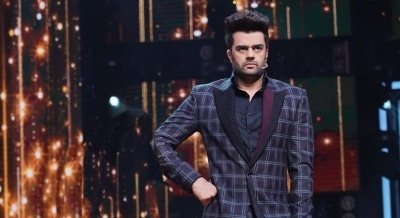 <br>In an interview with IANSlife, Paul tells us more about the show, how he is spending the lockdown days and what he has been missing the most. Excerpts:
What is "Kya Bolti Public" all about?
Paul: Flipkart Video has come up with a very interesting poll-based game show to keep all the viewers engaged during the lockdown. The game is very simple, every day I ask viewers a set of five exciting questions every episode each with two options to choose from. What makes this quiz format different is that the questions have no right or wrong answer, and the results solely depend on India's most popular choice. <br>
What is the idea of the show and how was the experience?
Paul: At a time when people across the country are spending their time indoors and constantly looking for new content, I am very excited to collaborate with Flipkart for this show that is aimed at engaging with the audience and bringing in some much needed positivity during this difficult time, while mostly importantly staying safe at home.
We are so used to big sets and large crews but with everything coming to a pause, this is the first time ever I have been the stylist, spot boy, cameraman, director, lightman, set guy, actor, host all wrapped into one given that the entire show has been shot from my home. It has been unlike anything I have ever done before and it truly goes to show how we adapt to change.
How is the response you are getting?
Paul: The show is getting an amazing response and this is just encouraging me to do more from home.
How are you spending your lockdown days?
Paul: I am keeping myself busy all day. At the moment, I am shooting for Flipkart Video from home, writing a lot of scripts, learning piano, binge watching TV shows like "Black Mirror" and "Breaking Bad" at the moment to keep myself engaged. I am thankful for this as I'm getting a lot of time with my family which otherwise with shooting gets difficult so trying to make the most of the situation.
What are you missing the most?
Paul: I love travelling and given the uncertainty, I don't know when I will be able to plan my next trip. So that is something I miss the most. Apart from that, I miss my parents who are in Delhi. While we are connected through zoom and video calls, I am looking forward to going to Delhi and meeting them once things relax.
What impact will the lockdown have on you?
Paul: I believe in destiny and swear by the mantra of going with the flow. I am trying to work hard and focus on my things that are coming my way.
(Puja Gupta can be contacted at puja.g@ians.in)
–IANS<br>pg/tb/