Business
US dollar climbs amid risk-averse sentiment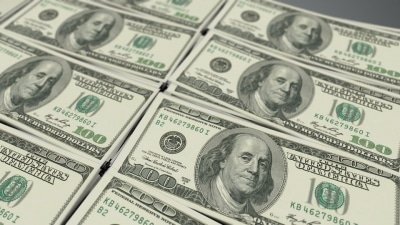 New York, April 22 (IANS) The US dollar strengthened in late trading on Tuesday as appetite for risky assets diminished amid a steep sell-off in oil futures.
The dollar index, which measures the greenback against six major peers, rose 0.29 per cent at 100.2532 in late trading.
In late New York trading, the euro decreased to $1.0853 from $1.086 in the previous session, and the British pound fell to $1.2281 from $1.2445 in the previous session. The Australian dollar decreased to $0.6287 from $0.6348, Xinhua reported.
The US dollar bought 107.77 Japanese yen, higher than 107.64 Japanese yen of the previous session. The U.S. dollar rose to 0.9699 Swiss franc from 0.9678 Swiss franc, and it increased to 1.4199 Canadian dollars from 1.4133 Canadian dollars.
Traders continued to weigh the impact of the oil rout.
The West Texas Intermediate (WTI) for May delivery, which expired at the settlement Tuesday, rebounded to positive price territory from Monday's unprecedented settlement of -37.63 USD a barrel. However, the new front-month June WTI contract plunged more than 43 per cent to close at $11.57 a barrel.
The international benchmark Brent crude also tumbled on Tuesday.
–IANS
pgh/