India
Underprivileged kids get free milk, biscuits in Delhi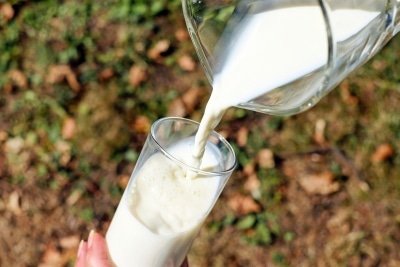 New Delhi, April 23 (IANS) The Delhi Commission for Protection of Child Rights (DCPCR) and the Centre for Advocacy and Research (CFAR) have come together to distribute free milk to children below six years belonging to underprivileged families in the national capital.
"CFAR had assessed that children below six years in these areas had been going without milk, which would have posed a grave risk to their health had the situation continued," said Juhi Jain, CFAR's Senior Programme Specialist.
"The assessment found that since the nationwide lockdown, children from poor families whose parents cannot afford the daily supply of milk had been suffering. This could cause malnutrition and health issues among them," said Jain.
Around 1,007 households across different locations have been provided the relief so far. The distribution was facilitated by 19 Community Management Committee (CMC) members, many of whom are Asha, Integrated Child Development Services (ICDS) workers, self-help group members and Swachha Grahi working in partnership with the Delhi government.
CFAR had approached the Advisory Task Force of the Delhi government and informed them of this need. "Milk as an item needed by children had probably been overlooked by relief agencies until now, but DCPCR immediately used its networks to arrange milk for children in our project areas," said Jain.
When CFAR began relief operations in the most vulnerable settlements of Delhi immediately after the lockdown, its team started getting requests for milk and biscuits for children in the age group 0-6 years.
DCPCR member Ranjana Prasad said that the agency was working with a number of private companies who were providing supplies such as biscuits, milk and nutrition supplements for distribution among poor children. "We are happy that children's needs for milk can be met through our efforts," she said.
Heera, a Swachha Grahi, Asha worker and a para-legal volunteer under Delhi Legal Services Authority (DLSA), East, said, "I am happy that the government is thinking of our children".
Surekha, another Asha worker, added, "This is a double benefit for me. I can help households with children and also give information to them about hand washing and social distancing as part of my work."
— IANS
aka/sdr/bg