Tech
Training of Indian astronauts put on hold temporarily in Russia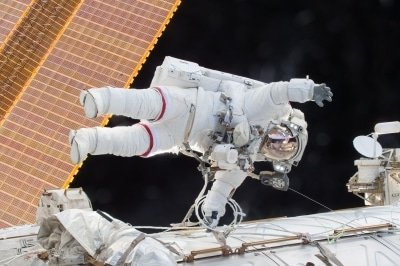 Chennai, April 7 (IANS) The training of four Indian astronauts in Russia has been put on hold for some time as a preventive measure against the spread of coronovirus, said a senior official of the Indian space agency.
"The coronavirus infection is a global phenomenon. So as a preventive measure the training of four Indian astronauts has been stopped due to lockdown," the official told IANS on the condition of anonymity.
Four pilots from the Indian Air Force (IAF) were sent for training to the Gagarin Research & Test Cosmonaut Training Center (GCTC) in Russia for training in space travel and other aspects.
They started their training in February as part of the India's maiden human space mission Gaganyaan.
The 12-month training programme includes comprehensive and biomedical training, which will be combined with regular physical practices.
"In addition, they will study in detail the systems of the Soyuz manned spaceship, as well as they will be trained in short-term weightlessness mode aboard the special Il-76MDK aircraft.
"The Indian pilots will also be trained to act correctly in case of abnormal landing of the manned spaceship descent module in various climate and geographic zones. The most part of the training will take place at the GCTC facilities," Glavkosmos, part of the Russian state space corporation, Roscosmos said earlier.
–IANS
vj/dpb