Entertainment
Teacher-Student: Neelu ma'am helped me to improve my Rajasthani dialect'- Rishina Kandhari on her desi saree and jewellery clad bahu avatar of Imarti Kothari in Aye Mere Humsafar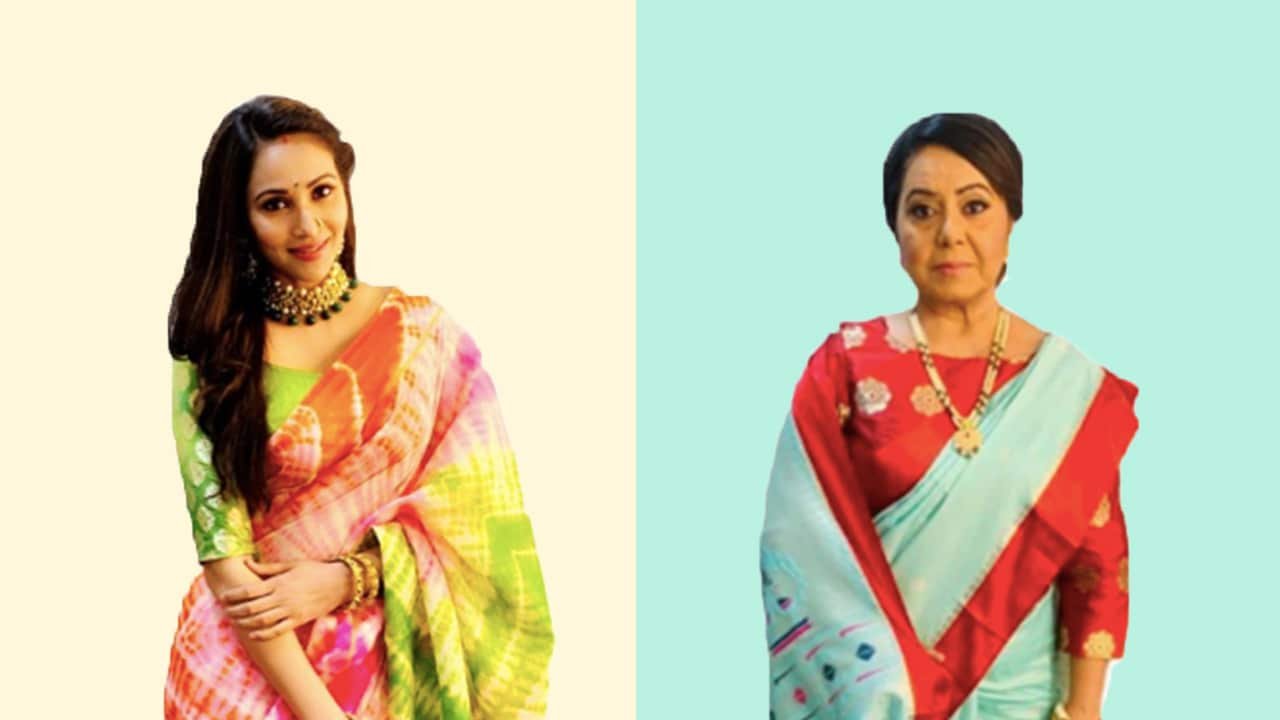 Mumbai: Language cannot be a barrier to any actor. An actor often adapts themselves to the role with sheer dedication and start living the character off-screen as well. Exploring different styles, cultures, and languages is an integral part of every actor's journey. This is possible only through a lot of dedication, research, practice, and preparation. Needless to say, it isn't an easy task and actors do face a lot of challenges in the process.
Encountering a similar scenario is Rishina Kandhari. She took help from her director and fellow co-actor NeeluVaghela to learn the Rajasthani language for her character of Imarti Kothari for Dangal's upcoming show Aye Mere Humsafar.
When asked about how she managed to learn the Rajasthani dialect, Rishina Kandhari, said, "I am playing a desi saree and jewelry clad bahu with a Rajasthani dialect for the first time on the television screen in Aye Mere Humsafar. It is very different from all the previous roles that I have played on-screen to date. There is a different kind of Marwadi/Rajasthani language that Imarti is using in the show. Since I am experiencing this culture for the first time, my director and Neelu Ji both of them are helping me improve my accent and my dialect. Before starting to shoot on set, I attended virtual sessions with both of them through Zoom meetings. I am sure, I will soon ace this and the audience will love my character."
The story of Aye Mere Humsafar will take viewers through the journey, struggles and thrills of a simple, rational-minded and extremely bright in academics, Vidhi Sharma, who has channeled her focus on becoming an I.A.S officer after coming to terms with the thought that a woman with physical disabilities will not be accepted by a man and looked down upon by society.
Aye Mere Humsafar will be premiere on 31st August at 7 pm on Dangal.
Dangal TV is available in all leading cable networks and DTH platforms – DD Free Dish (CHN NO 27), Tata Sky(CHN NO 177), Airtel (CHN NO 133), Dish TV (CHN NO 119) and Videocon D2H (CHN NO 106).