India
Tamil Nadu extends lockdown till July 31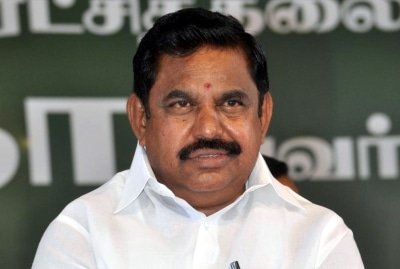 Chennai, June 29 (IANS) Tamil Nadu Chief Minister K. Palaniswami on Monday extended the Covid-19 lockdown till July 30, with some relaxations.
In a statement issued here, he said the complete lockdown imposed in Chennai, Thiruvallur, Kancheepuram and Chengalpattu from June 19 onwards and in Madurai from July 24 onwards will be extended till July 5.
Palaniswami said from July 6 onwards the lockdown conditions that were in existence prior of June 19 in Chennai, Thiruvallur, Kancheepuram, and Chengalpattu would continue till July 30.
Similarly, the lockdown conditions that were prevailing in Madurai prior to June 24 would continue till July 30.
However, complete lockdown will be implemented in the state on July 5, 12, 19 and 26.
Palaniswami also announced stoppage of intra district public and private transport service between July 1-15.
The e-pass system will continue for those wanting to go outside the state or coming into the state and intra district travel.
As to the relaxations, Palaniswami said from July 6 onwards, tea shops, hotels and restaurants can have dine in customers maintaining social distancing.
Central and state government offices, banks, IT, private and other industrial establishments, taxi/auto service, saloon, spa can function without air conditioning, he said.
Meat and fish stalls can function with restrictions in Chennai, Kancheepuram, Chengalpattu, Tiruvallur and Madurai. In the case of other districts, the existing restrictions would be applicable.
Tamil Nadu government-owned liquor shops will be allowed to open after July 6, barring Chennai and containment zones.
Educational institutions, amusement parks, gyms, places of worships (other than those earning a revenue of less than Rs 10,000 per year, which would be open from July 6), religious gatherings, resorts, hotels, suburban train and metro train services, flight services, theatres, bar, zoo and other places where people would gather in large numbers will be closed till July 31.
Similarly, the inter-state transport is also suspended till further orders.
–IANS
vj/vd