Tech
Schneider Electric Commits to Support the Ministry of Jal Shakti in Sustainable Water Management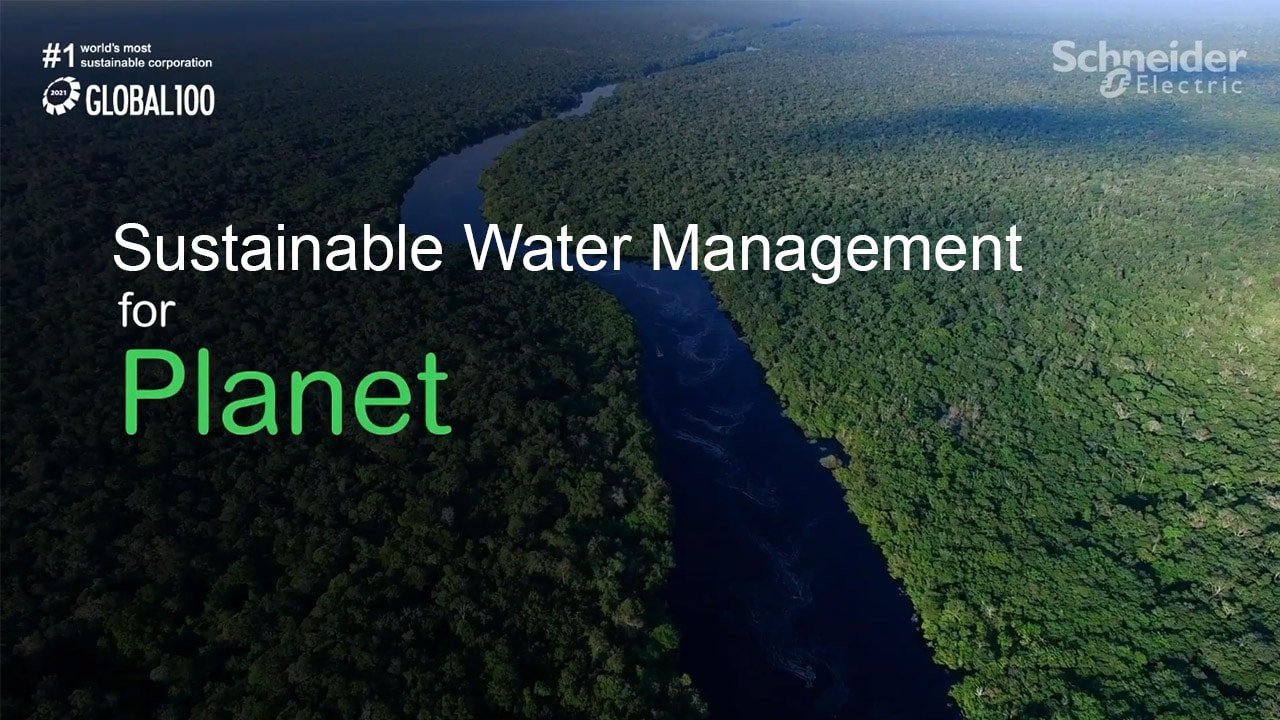 Mumbai, India: Schneider Electric, is committed to supporting the Ministry of Jal Shakti's various sustainable water management initiatives. This is part of Schneider's commitment towards building a sustainable ecosystem for water management.
Schneider's comprehensive suite of IoT-enabled software, tools, and technologies, and universal automation will fulfill current needs for clean, reliable, and economical water. These digital solutions are also pegged to bridge the gap between various water processes to cut down wastage and save water.
There is an urgent need for sustainable and efficient water management to meet the present-day need. With its vision to make the most of our energy and resources, Schneider Electric launched, the Green Yodha sustainability initiative aligned with this vision. The objective is to build a community of eco-warriors who are committed to adopting and promoting sustainable practices across industries and individuals.
Speaking on the importance of sustainable water management, G Asok Kumar, Director General, National Mission for Clean Ganga, Ministry of Jal Shakti, GoI said, "Effective Water management is essential to overcome the water crisis in the country. We are committed to doing so and meeting the present day and future needs for safe, reliable, and affordable water. We have become a Green Yodha to ensure water processes are sustainable and accessible to all."
Sharing his thoughts on the Green Yodha initiative, Mr. Hitesh Vaidya, Director, National Institute of Urban Affairs said, "At NIUA, we're developing a robust and sustainable urban water management ecosystem, and Schneider Electric's Green Yodha initiative complements our objectives well. We are honored to be a part of this initiative which aims to develop a community of eco-warriors that will implement measures and actions to minimize urban carbon emissions. This year, we look forward to assisting this endeavor by hosting a series of information sharing and exchange events. I wish Schneider tremendous success with this initiative."
Emphasizing the significant importance of digitization and sustainability in the water sector, Anil Chaudhry, MD, and CEO, Schneider Electric India said, "Schneider Electric is committed to sustainability. The Green Yodha program serves us in our efforts to create awareness and adoption of sustainable solutions. The Ministry of Jal Shakti's efforts in driving the cause toward sustainable water management is commendable. It is an honor for us to enable them on their path to becoming a Green Yodha."
"Our IoT-enabled EcoStruxure solution is designed to automate, analyze, predict and reduce risks, and drive high operational efficiency across the water cycle. And through our digital offerings, we are certain that we can play a key role in helping the country achieve its water management goals," he adds further.
Schneider Electric's EcoStruxure for Water and Wastewater is well equipped to provide smart water solutions to enhance key processes and applications across the water cycle. It supports modernization of water and wastewater management that help to safeguard efficient operations, thereby ensuring sustainability & resilience in the water sector.