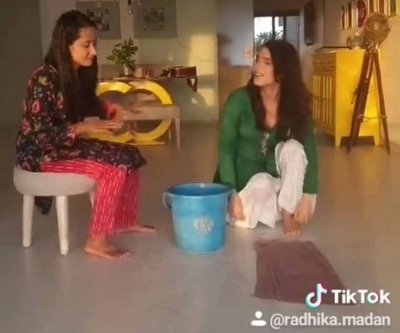 New Delhi, May 28 (IANS) Radhika Madan has made her debut on TikTok. The actress took to Instagram to share her first-ever TikTok video.
In the video she shared on Thursday, Radhika can be seen wiping the floor.
"Atmanirbhar! #TikTokdebut," captioned the actress.
Commenting on her post, Radhika's "Pataakha" co-star Sanya Malhotra wrote: "Wahhh I am so proud of you!"
Radhika seems to be in a happy mood because she has just flown home to Delhi. Radhika flew from Mumbai on Tuesday once domestic flight operations partially resumed service after a two-month lockdown.
–IANS
abh/vnc