World
One dead, 15 injured in Rawalpindi blast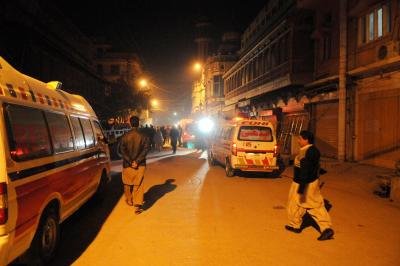 Rawapindi, June 13 (IANS) One person was killed and 15 others were injured when explosives attached to an electricity pole in Pakistan's Rawalpindi city went off, police said.
A big fire erupted after the powerful blast on Friday night in the city's Saddar Bazaar which also caused widespread damage at the scene, reports The Express Tribune.
According to the police, the victim was a vender, who used to sell vegetables near the pole, where the blast occurred.
The police has described the blast as terror related.
A police spokesperson later said that the Counter Terror Department (CTD) and other law-enforcement agencies had collected evidence from the scene, adding that the preliminary investigation suggested that the explosives were planted on an electric pole.
No group has claimed responsibility of the attack yet.
–IANS
ksk/