India
On May 30, as Modi 2.0 completes a year, a course on 'good governance'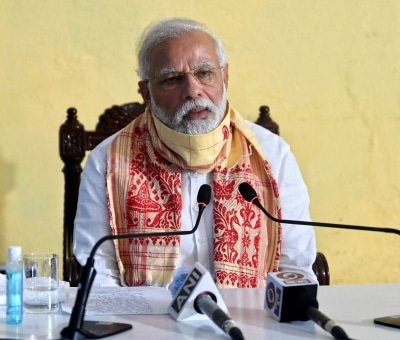 New Delhi, May 22 (IANS) Good governance being the Modi government's unofficial tag line, a think tank associated with the the BJP is all set to launch a five-day online course on the subject.
It will start on May 30 to mark the completion of one year of the Modi government 2.0.
Many bureaucrats, including Lav Agarwal, Joint Secretary in the Ministry of Health and Family Welfare, who is now the face of the government in briefing media on COVID-19 situation, are likely to address the participants.
The online course will take up "lessons about governance in India and how Modi government is scaling new heights in India's good-governance," says the think tank headed by BJP Vice President and MP Vinay Sahasrabuddhe.
The course is open to everyone with interest in knowing about Indian administration, he said, adding it will be above partisan politics.
The course will talk about the role of innovations and technology in good governance, participative governance, targeted last-mile delivery and the role of leadership among other issues.
Calling the first year of Modi 2.0 as the year of "fulfilling commitments", while referring to abrogation of Article 370, Sahasrabuddhe said the first year will also be remembered for the wide use of technology by the government during the lockdown.
–IANS
abn/prs