Tech
Nikon Coolpix W150 Launched In India With Dust And Water Resistance
Know The Full Reviews, Features, And Specification Of Nikon Coolpix W150 Digital Camera.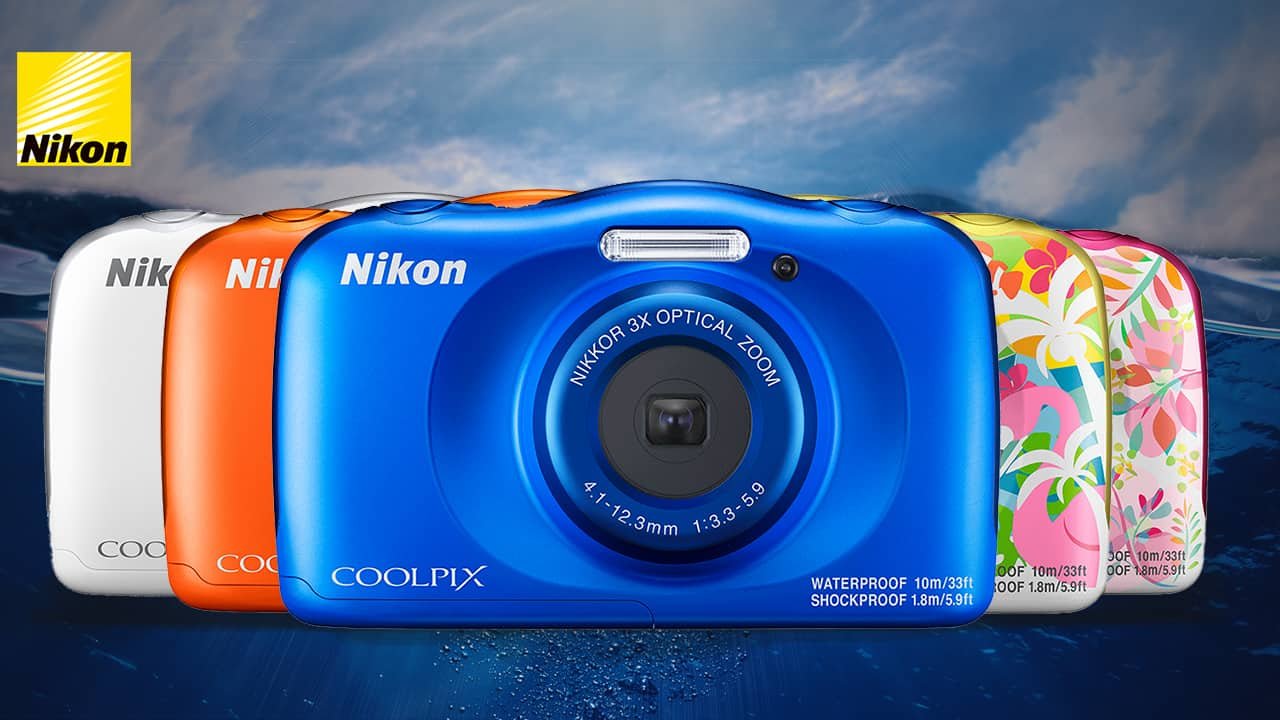 Nikon Coolpix W150 compact digital camera has launched in India with dust and water resistance. It also has a 13.2-megapixel sensor with 3x optical zoom.
The camera has a curved side design which makes it comfortable for both children as well as for adults. The new Nikon Coolpix W150 comes in various color options and patterns. The camera also offers 13.2- megapixel full HD movies recording with stereo sound, along with the electronic vibration reduction. The new Nikon digital camera includes with CMOS sensor that can help to capture high-quality images. Besides that, it also provides target finding AF that can detect and focus on the primary subject for a sharper shot. The interface has also modified to make it easy to use for first time users. Let's check out the full features, specifications, and reviews of Coolpix W150.
The features of Nikon Coolpix W150 digital camera
First of all, the camera has dust and water resistance technology. It's waterproof to a depth of 10m/33ft, shockproof up to 1.8 meters, and dustproof and cold resistant up to -10 degrees Celsius. The camera is equipped with modes that support underwater photography, including 'Shoot underwater' that applies processing optimized for underwater photography. As well as it also includes 'Underwater face-framing' technology which can automatically detect and captures human faces underwater. You also get an editing function that corrects the blue cast option with the Add clarity underwater for more transparent images.
The 3x optical zoom is covering a wide angle from 30mm to 90mm as well as it also has 6x dynamic Fine zoom that covers approximately 180mm. The camera also includes Wi-Fi, Bluetooth, and SpapBridge app. The Snapbridge app has imposing features that can allow you to transfer images to a smart device automatically. Besides that, the camera has a 'Smile Timer function' that can automatically release the shutter when it detects a smile on the face of a human subject. It also has an image lock function that can prevent any unintentional image deletion by children.
Key specifications of the camera
13.2MP sensor with 3x optical zoom.
Dustproof, waterproof, and shockproof.
Wi-Fi and Bluetooth.
6x dynamic zoom facility.
Full HD movie recording feature.
The pricing and availability of Nikon Coolpix W150
First of all, the Coolpix W150 comes in India with a wide range of color variations. The new pop colors and patterns available with- Blue, White, Orange, Flower, and Resort options. But Nikon hasn't revealed the price of Nikon Coolpix W150 for the buyers. The camera has great and impressive features. If the camera comes with the reasonable pricing, then we think the camera can make a big hipe on this segment in India.
Thanks for reading this article. If you have any suggestion or queries, you can write down your comment in our comment box below.