India
'Mental health must be made global priority, none should suffer in silence'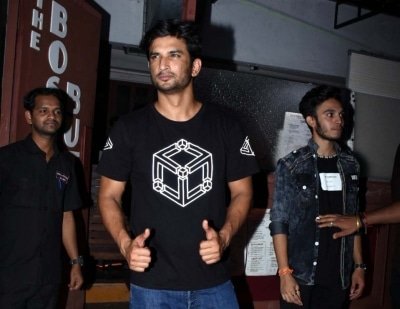 <br>According to experts due to Covid-19 pandemic the feeling of loneliness and social isolation has crept into the lives of people, and it is important to begin having conversations on mental health.
"It is important to understand suicidal behaviour and different risk factors for suicide. There is no straightforward algorithm to predict suicide. One should develop understanding of psychological, sociological, and biological factors which will help to detect individuals who are at high risk and decide on treatment selection," said Ashish Pakhre, Psychiatrist and an alumnus of AIIMS.
Pakhre added that the existing social and cultural trends make people take pessimistic stands to discuss their inner psychological pain and Rajput's death by suicide has brought out the mental health issue, which never got the attention it deserved.
Samir Parikh, Director of Department of Mental Health and Behavioural Sciences at Fortis Healthcare, said mental health has been stigmatized for a long time, and people have been hesitant in talking about it. "Mental health needs to be made a global priority.
"We need to collectively work towards creating a sensitive and empathetic environment and end the stigma around mental health so that people can seek help. It's time to look at a National Suicide Prevention Policy," he added.
Senior Congress leader and MP for Thiruvananthapuram Shashi Tharoor, in a tweet, said "Those who have not endured mental illness have no idea what its victims are going through. We should all approach such tragedies with empathy and use this opportunity to educate ourselves on this issue."
According to mental health experts, precipitating risk factors are crucial predictors of suicide, and psychological autopsies frequently indicate that majority of individuals who die by suicide had an underlying psychiatric disorder.
According to WHO, "Fear, worry, and stress are normal responses to perceived or real threats, and at times when we are faced with uncertainty or the unknown. So it is normal and understandable that people are experiencing fear in the context of the COVID-19 pandemic."
Pakhre added "It is important to understand models contributing to suicide risk in any individual. Etiologically speaking, suicide is heterogeneous, factors serving as predisposing and precipitating and there is variability in association of these risk factors across socio demographic profiles like age, gender, culture etc."
(Sumit Saxena can be contacted sumit.s@ians.in)
–IANS<br>ss/in