Tech
Lenovo's affordable ThinkBook laptops make remote work secure, easier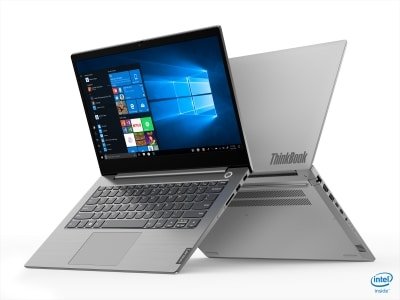 Bengaluru, May 15 (IANS) Given the current COVID-19 scenario, modern workers need a streamlined laptop they can use to collaborate from nearly any remote location and according to a Lenovo India executive, the new ThinkBook series is here to empower small and medium-sized businesses (SMBs) with providing enhanced security and redefining productivity.
The company recently launched lightweight yet sleek ThinkBook 14 and ThinkBook 15 at a starting price of Rs 30,990.
"The new wave of young business leaders expect their workplace devices to do more but with a minimalist look. ThinkBook is a perfect fit to fill this existing product gap in the SMB marketplace," Ashish Sikka, Director SMB, Lenovo India, said in a statement on Friday.
Backed by customer research, ThinkBook is specially designed for SMBs buying laptops for perceived design and price advantages, but also miss out on business grade features and security in the process.
For multi-tasking, ThinkBook 14 and ThinkBook 15 are equipped with AMD Radeon 625 and 620 graphic cards respectively, making content consumption more enjoyable, loading web pages faster, streaming video smoother, and displaying images clearer.
To facilitate fast file transfers, they are built with a USB Type-C port. The long battery life in both the laptops keeps them running all day with RapidCharge technology that charges up to 80 per cent in just one hour.
The new ThinkBook laptops come with 'Smart Power On' feature where the 'Power On button' is integrated with a fingerprint reader (FPR) for easy biometric authentication to ensure only authorized users can turn on the device.
Apart from hardware, Lenovo also offers business-grade services including international warranty and support upto 5 years to help SMB decision-makers prevent productivity interruptions with faster and hassle-free support, said Sikka.
The ThinkBook 14 comes with up to 10th Gen Intel Core i7 6-core processor, AMD Radeon 625 graphics, dual drive support within SSD-only model size, full-function Type-C port (Gen 2), Hidden USB port, Wifi6 and battery life up to 12 hours.
Key features of the new ThinkBook 15 are up to 10th Gen Intel Core™ i7 6-core processor, AMD Radeon 620 graphics, dual drive support within SSD-only model size, Hotkeys for Skype for Business and Smart Power On (optional), and similar battery life.
"Our vision of 'smarter technology for all' is a world where every person and business has access to technology that enables them to achieve their own intelligent transformation," said Sikka.
–IANS
na/