Entertainment
Kangana Ranaut visits Lord Jagannath temple, shares a glimpse from Puri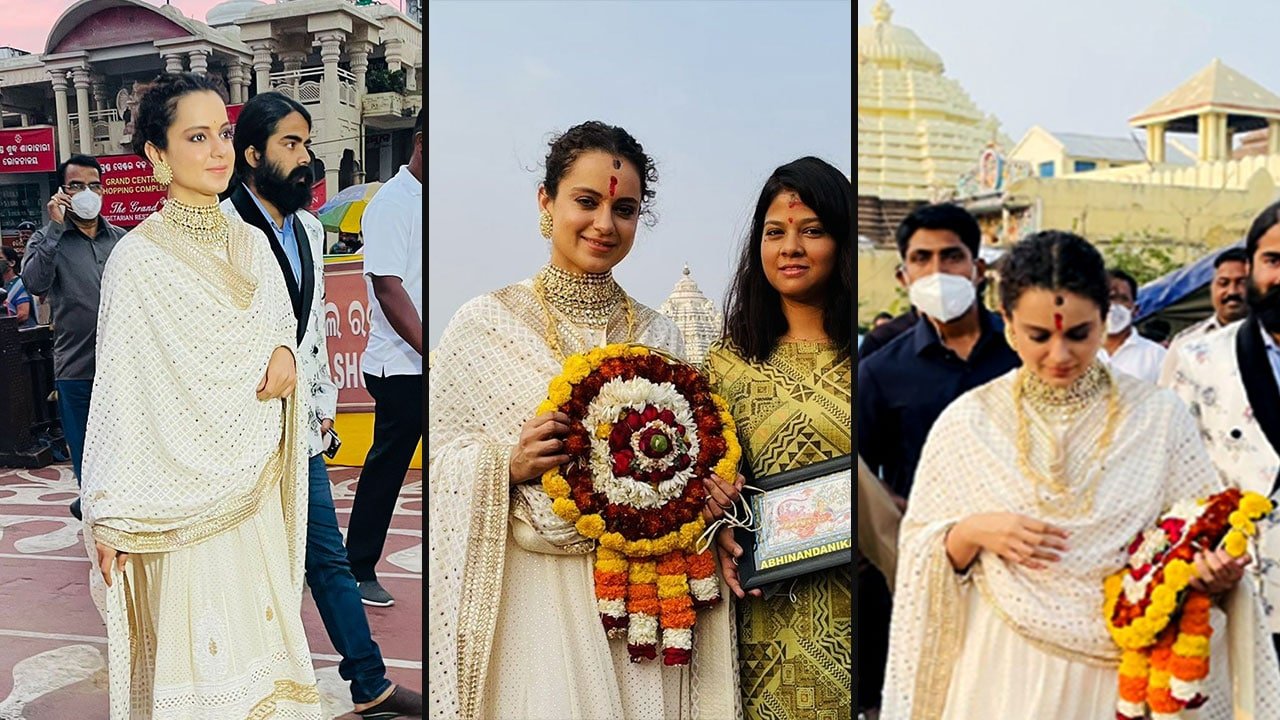 Bollywood actress Kangana Ranaut paid an early morning visit to Odisha, seeking darshan of Lord Jagannath at the famous Puri temple.
Taking to her Twitter handle, Kangana shared glimpses in which she is seen looking pretty in a white suit with golden work all over it.
Sharing photos from her visit, Kangana expressed her thoughts about Lord Krishna. She wrote, "We always see Krishna with Radha or Rukmani(Laxmi) but in Puri Jagannath, Lord Krishna is placed with his siblings, Balrama n Subhadra(Arjun's wife, Abhimanyu's mom) Pulsating with the energy of his heart chakra whole place has a healing and soothing sweetness to it, enchanted."
https://twitter.com/KanganaTeam/status/1362597033853476865
Meanwhile, the star had been shooting in Madhya Pradesh for Dhaakad with Arjun Rampal and Divya Dutta. The film is an action flick that stars Kangana as Agent Agni.