Tech
Huawei Watch GT, Band 3 Pro, And Band 3e Wearables Launched In India
Both Variants Will Go On Sale In The Country Through Amazon.in Starting March 19.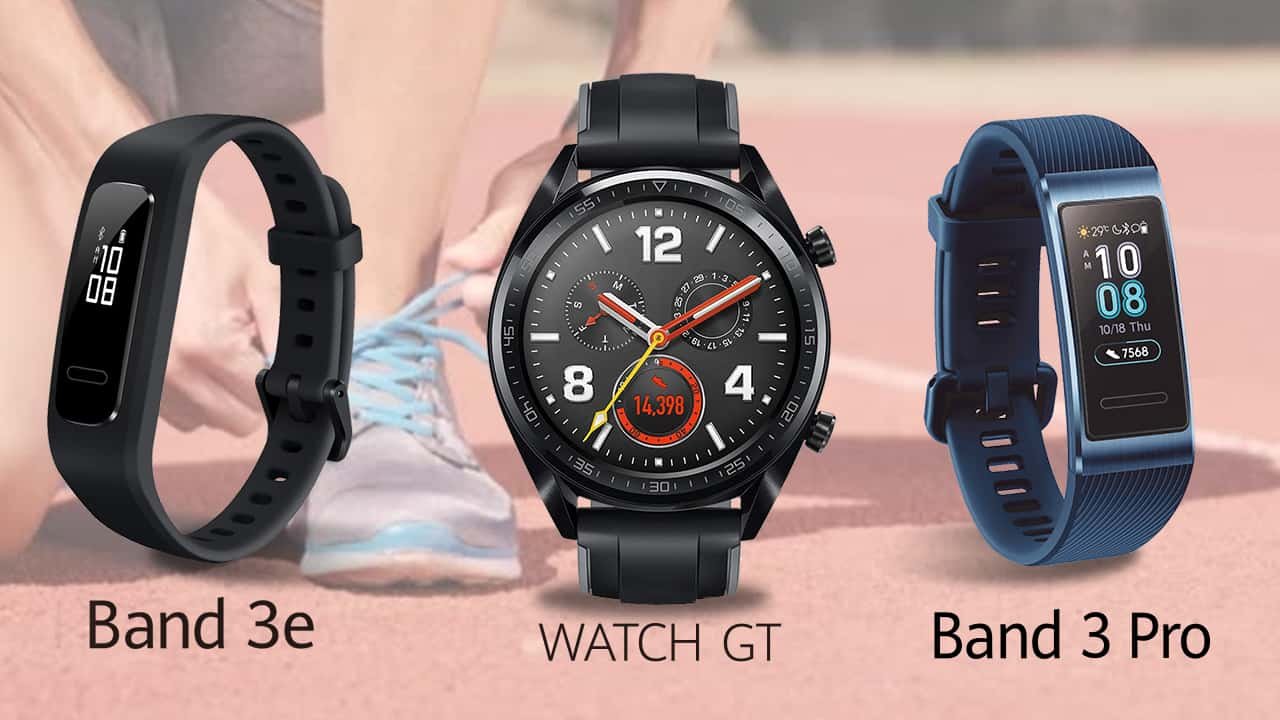 Finally, Huawei has launched its latest smartwatch Huawei Watch GT in India. In addition, the company also launched two wearables Band 3 Pro and Band 3e.
According to the report, the company has launched the Huawei Watch GT on Tuesday. The smartwatch first made its debut five months ago the global launch of the Mate 20 series. This smartwatch is offering the latest features such as heart rate monitor, GPS support, and fitness coaching. It also provides users with two weeks of battery life. Besides of that, the company also launched two fitness bands Huawei Band 3 pro and Band 3e with multiple color options. The Huawei GT was launched alongside the Huawei Mate 20 and Mate 20 Pro smartphone in October 2018.
The new smartphone comes with two versions such as classic edition and sports edition. And the device will go on sale in the country through Amazon.in from 19 March. Let's check out the specification and features of Huawei Watch GT, Huawei Band 3 Pro, and Huawei Band 3e.
The features of Huawei Watch GT
The device comes with 1.39-inch AMOLED display (454 x 454 pixel) resolution along with a 326ppi of pixel density. The watch dial is round design and 10.6mm thickness. The user gets two band options a dual color silicone band and a leather-rubber band. The wearable comes with 16MB of RAM and 128MB of ROM. The device is also capable of water-resistance up to 50 meters. The device has integrated with TruSeen 3.0 heart rate monitoring technology that provides more efficient and accurate real-time personal heart rate measurement. It also supports sleep monitoring, and TruSleep 2.0 claims to identify common sleep-related issues as well as offers more than 200 possible suggestions for better sleep.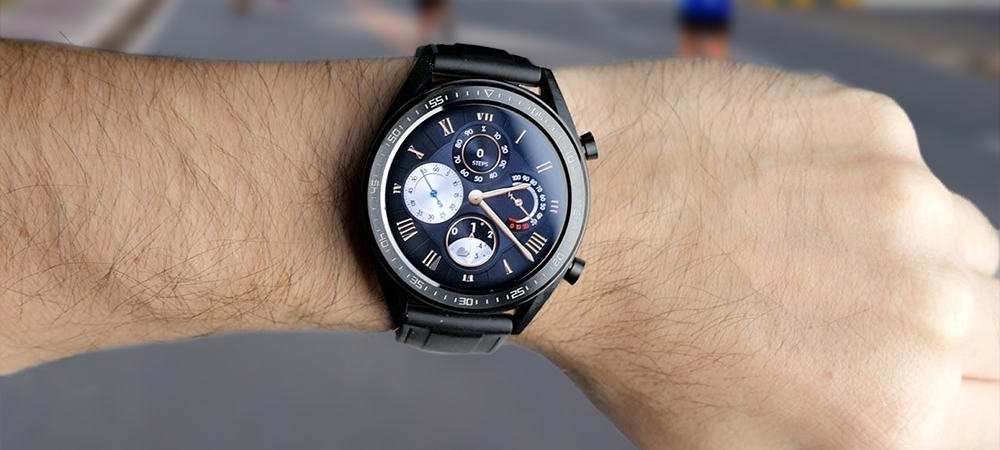 Besides that, it also has an accelerometer, gyroscope, magnetometer, optical heart rate sensor, ambient light, and barometer sensor. Additionally, when GPS is turned off, the smartwatch is said to deliver up to 14-day of battery life. And if the GPS is enabled, one will only reportedly get 22 hours of battery life. In terms of connectivity, the Huawei Watch GT smartwatch also has Bluetooth v4.2 and NFC. It is compatible with devices running Android 4.4 or later or iOS 9.0 or later. Additionally, the smartwatch receives a notification like a message, calls, and reminders.
Key specifications at a glance
Display:1.39 inch AMOLED color screen.
Resolution: 454 x 454, PPI 326.
Memory: Internal RAM 16 MB, and Internal ROM 128 MB.
Bluetooth: BT4.2, BLE.
Wi-Fi: Not supported.
Charging time: 2 hours.
Weight: 46 grams.
The specifications and features of Huawei Band 3 Pro
The Huawei Band 3 Pro has a 0.95-inch (120 x 240 pixel) AMOLED clickable touch screen display. The fitness band also includes heart rate and sleep tracking monitoring system. The smart band has TruSeen 3.0 and TruSleep 2.0 built-in infrared (IR) sensor. So, users can accurately monitor their heart rate every day. There is a metal frame along with a silicone strap. Additionally, it also capable of providing call notification and text messages. The device is powered by an Applo 3 chip and supports Bluetooth v4.2 connectivity. Besides of that, it measures 45x19x11mm and weighs is 25 grams.
The specifications and features of Huawei Band 3e
The Huawei Band 3e comes with a Footwear mode that offers precise running data tracking. The device is looking like a bracelet-style design. It also has 50m water-resistance. Moreover, the Huawei Band 3e will provide treadmill running data accuracy of 97 percent, using a built-in six-axis Gyroscope based sensor.
The pricing and launch offers of Huawei Watch GT, Band 3 Pro, and Band 3e
The Huawei Watch GT comes in two versions. The sports edition costs Rs. 15,990 while the classic edition costs Rs. 16,990. Both variants will go on sale through Amazon.in from March 19.
The Huawei Band 3 Pro has launched at Rs. 4,699, and it also goes on sale through Amazon.in from March 26. The device comes with two variants of color options Obsidian Black and Space Blue. And the Huawei Band 3e comes with a price tag of Rs. 1,699. It will be available on Amazon.in from March 19. The fitness band also has two color options Pink and Black. Besides that, Huawei is also giving offers on Sports BT AM61 Earphones worth Rs. 2,999. The smartwatch also comes with no-cost EMI options.
Thanks for reading. I hope you have enjoyed this article. If you have any suggestions or queries, please write down your comment in our comment box below.