World
Harvard now says it won't accept relief funds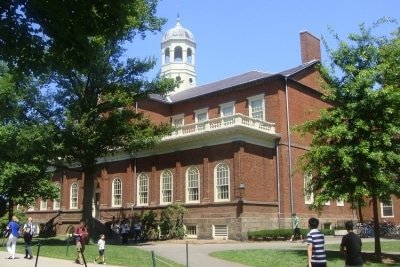 Washington, April 23 (IANS) Harvard University has reversed its decision to accept coronavirus economic relief funds from the US government.
The university, which is the wealthiest in the world, had previously said it would keep the funding after President Donald Trump demanded Harvard pay back nearly $9m (£7.3m) in coronavirus stimulus money.
In a statement on Wednesday, Harvard said that though it would see serious financial challenges from the pandemic, it did not want the "intense focus" on Harvard to "undermine participation" in a relief bill meant to help "students and institutions whose financial challenges in the coming months may be most severe", the BBC reported.
"As a result of this, and the evolving guidance being issued around use of the Higher Education Emergency Relief Fund, Harvard has decided not to seek or accept the funds allocated to it by statute."
The university said it had received funding based on its total number of students as well as the number of lower-income students enrolled.
Other elite universities, including Princeton and Yale, have also received this money.
–IANS
rt/