India
Gujarat to now focus on undetected areas, devoid of virus presence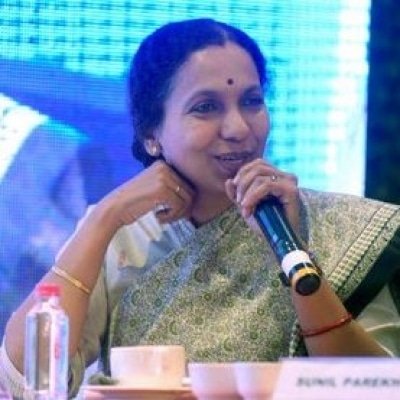 Gandhinagar, April 10 (IANS) After assessing that the detection of corona positive cases in hotspots of the state has reached a saturation point, the Gujarat government has now decided to divert its focus on other areas of the state where the virus has not shown its presence.
Due to the aggressive and intense surveillance and testing for the virus in hotspots of five major cities and other cities, the number of positive cases has jumped from 144 in Gujarat to 378 in just 4 days.
A majority portion of this leap in numbers has been positive cases found in Ahmedabad, Vadodara and Bhavnagar. But now the health authorities feel that the spike has reached its peak and now the numbers won't increase as it did in these four days.
"We feel that the number of positive cases in hotspots have reached a saturation point and now more jump in figures is not expected in these areas. Whereas from tomorrow onwards we will be focusing on other areas of the state, where the virus has not shown its presence," said Jayanti Ravi, Gujarat health secretary.
"The high powered committee at the state level chaired by Gujarat Chief Minister Vijay Rupani has now decided that as a precautionary measure, in the remaining districts where no positive cases have been found, we will be carrying out at least hundred tests so that we are not caught unawares," added Ravi.
The secretary said that the hundred tests will be carried out in 2 to 3 days starting from Saturday. The samples will be taken as per the new guidelines issued by the Indian Council of Medical Research (ICMR).
"We will be looking for the persons who are symptomatic and having an international travel history in the past 20 to 25 days who had returned before the travel ban. Also, we will be looking for symptomatic persons in contact with such international travellers who are symptomatic. Then we'll be checking all the healthcare workers and all of the patients of Severe Acute Respiratory Infection (SARI)," added Ravi.
There are 14 districts in the state of Gujarat where the virus presence is nil. These districts are Junagarh, Amreli, Surendranagar, Devbhumi Dwarka, Botad in Saurashtra. Kheda in Central Gujarat. Banaskantha, Mahisagar and Aravali in North Gujarat. Valsad, Navsari, Tapi and Dang in South Gujarat.
The secretary informed that the state had adequate stock of N95 masks and triple layered masks. An order of 2 lakh PPE kits has also been placed.
"We have 26,550 N95 masks, over 3 lakh triple layered masks. We have placed an order of 2 lakh PPE kits to a firm in Coimbatore which has been selected for its quality kits," added Ravi.
–IANS
amc/kr