India
Guj HC rejects godman Asaram's temp bail plea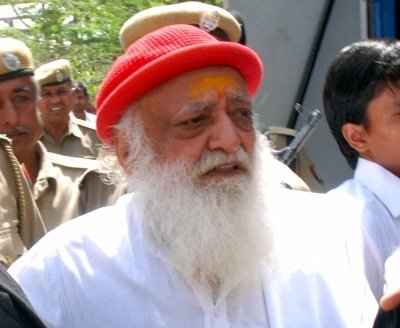 Gandhinagar, June 3 (IANS) The Gujarat High Court, on Wednesday, rejected the temporary bail application of godman Asaram, convicted in a rape case, citing the gravity of the offences he was involved in and also a strong possibility of his huge number of followers aggravating the Covid-19 situation if he was released.
Gujarat High Court Justice A.S. Supehia rejected the temporary bail application of Asaram.
Putting forward the application for Asaram, who is in judicial custody and lodged in Jodhpur jail in Rajasthan, advocate Mita Panchal sought temporary bail citing the present global pandemic and the High Court and the Supreme Court's orders with regard to the Covid-19 situation.
Asaram's Counsel had also submitted that he is suffering from various ailments and he is an old man of 84 years of age. Some of the inmates of Jodhpur jail had contracted the Coronavirus and there was every possibility that Asaram might also get infected, the plea said.
Opposing the bail, Assistant Public Prosecutor (APP) said that the accused,had also sought regular bail and the apex court had rejected his application. Further, the Rajasthan Jail authorities were taking ample precautions against Covid-19 situation.
The High Court, in its order, observed that Asaram was involved in very serious offences under the section 376 (2)(c), 377, 354, 357, 342, 346, 506(2) and 120 (B) of the IPC. Further, his regular bail was also not granted by the apex court. Asaram's case also did not fall under any of the categories mentioned in the guidelines issued by the High Powered Committee for Covid-19 pandemic.
Rejecting the bail application, the court also noted that the applicant had made an averment that Asaram had a large following in India as well as abroad. The high court observed that looking at that, if he was released on bail, thousands of his followers might congregate in large numbers and thereby aggravate the distressing situation of Covid-19.
–IANS
amc/skp/