Entertainment
EDM star Ritviz unveils crowdsourced music video during lockdown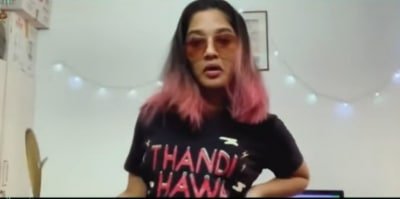 Mumbai, May 6 (IANS) EDM artiste Ritviz has released a crowdsourced video for his latest track "Thandi hawa".
To bring musiclovers the video while maintaining social distancing, Ritviz decided to take help from his biggest supporters -– his fans.
Videos poured in from across the world, with over 500 entries of fans, doctors, nurses and even pups, expressing their own unique talents, creativity and passion, all to the tune of the song.
The music video features many of his fans and artistes like Kaneez Surka, Aisha Ahmed, Sejal Kumar and Shayan Roy, moving and grooving to the track.
"I've always been so grateful for the love I've received from fans over the past few years, but the 'Thandi hawa' experience has been especially surreal. The fact that so many people actually took the time to showcase their optimism and energy while doing what moves them, is phenomenal. Here's hoping that this video helps spread some positive vibes, hope and love, at a time when we need it the most," Ritviz said.
The video is in collaboration with BACARDI Sessions.
–IANS
nn/vnc