Business
Dow plunges over 700 points amid virus fears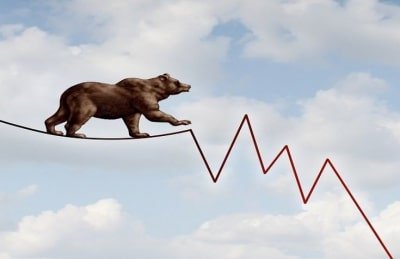 New York, June 27 (IANS) US stocks fell sharply on Friday as investors grew nervous of a spike in coronavirus cases across the country.
The Dow Jones Industrial Average shed 730.05 points, or 2.84 per cent, to 25,015.55. The S&P 500 was down 74.71 points, or 2.42 per cent, to 3,009.05. The Nasdaq Composite Index decreased 259.78 points, or 2.59 per cent, to 9,757.22, Xinhua reported.
All the 11 primary S&P 500 sectors declined, with communication services and financials down 4.49 per cent and 4.33 per cent, respectively, leading the losses.
Financial shares slid broadly following the release of the Federal Reserve's latest bank stress-test results.
The US Federal Reserve Board on Thursday voted to require large banks to preserve capital by suspending share repurchases and capping dividend payments in the third quarter of this year after the latest round of stress tests.
Traders paid close attention to the soaring number of coronavirus infections in the US while weighing the impact on economic recovery.
More than 2.4 million confirmed Covid-19 cases have been reported in the United States, with over 124,000 deaths, as of Friday afternoon, according to the Center for Systems Science and Engineering at Johns Hopkins University.
Texas Governor Greg Abbott issued an executive order Friday limiting certain businesses and services to contain the spread of Covid-19.
–IANS
pgh/