India
Delhi hospital withdraws order sacking doctor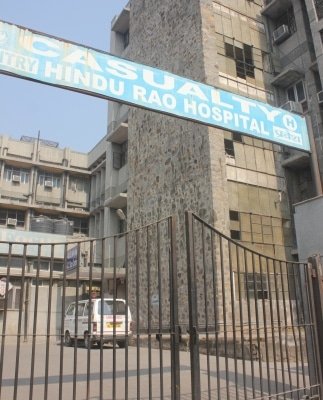 New Delhi, April 19 (IANS) Days after a doctor from Delhi's Hindu Rao Hospital was terminated by the authorities, the Medical Superintendent said the order has been withdrawn.
The North Delhi Municipal Corporation (North DMC) Hospital on April 15 said the "doctor in the Orthopedics department is terminated from his services with immediate effect for bringing disrepute to the institution."
In another order issued on Saturday, the Medical superintendent said "it has been decided to withdraw the office order dated April 15."
The order came after Piyush Pushkar Singh, the student in the orthopaedics department, met the North Delhi Municipal Corporation Commissioner Varsha Joshi in person.
Union Health Minister Harsh Vardhan had asked Joshi to find a solution to the issue.
The orthopedic surgeon under training has alleged that the hospital administration had terminated him after he distributed face shields procured through an NGO among the resident doctors.
"I had distributed face shields among the doctors which I got from an NGO, but the Medical Superintendent of the hospital told me to return them. I even tried getting them back but the other doctors denied returning them, and now this has caused me the job," Singh had told IANS after receiving the April 15 order.
On the other hand, the hospital authorities claimed that the termination came for a video that Singh posted about a month ago, where he was seen showing leaking water from the hospital ceiling and other mismanagement. Singh was also given a show cause notice for the same by the hospital authorities.
–IANS
nks/kr